Protests 'already' lodged over Red Bull's flapping wing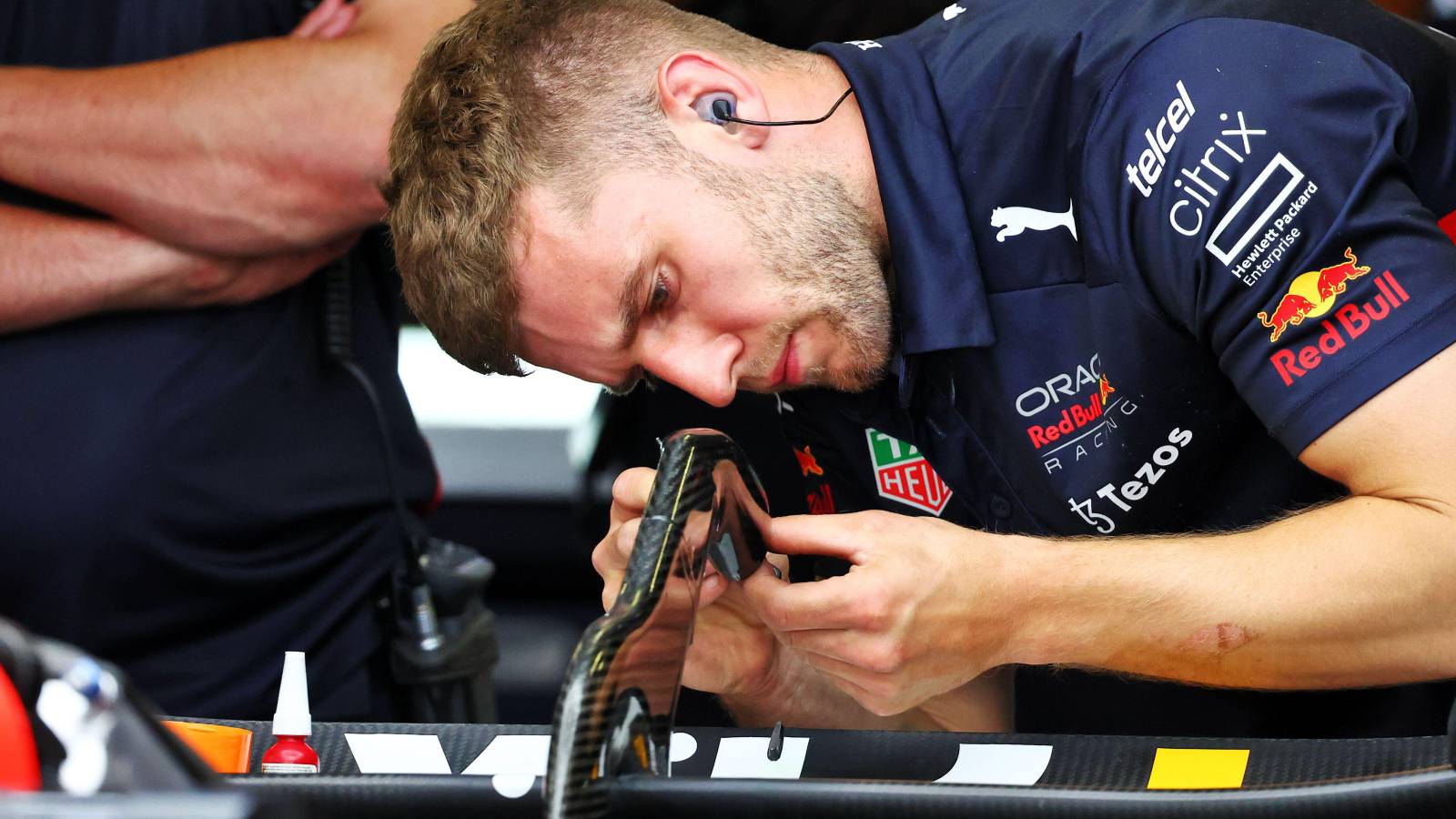 Red Bull principal Christian Horner understands that complaints have already been made about their flexing rear wing.
Onboard shots during FP1 in Baku showed a great amount of flexibility in the rear wing on Max Verstappen's Red Bull, this being a topic which became a major talking point last season, the FIA moving to stiffen up the wings and alter testing procedures.
And Horner said that rival teams wasted no time in reaching out to the FIA regarding that rear wing.
Asked by Sky Sports F1 if he was expecting complaints from rivals, Horner replied with a smile: "I think they already have."
Horner made it clear though that it was not offering Red Bull any sort of performance advantage, quite the opposite in fact.
"It's detrimental to performance," Horner stated. "It's not enhancing of performance. But the guys are into it, and hopefully we'll get it resolved."
Verstappen took to the track in FP2 with a more sturdy rear wing, Horner explaining that the team were going to compare that wobbly one with Perez's after FP1.
On the subject of the flexing, Horner said: "Well, I mean obviously we've seen it, we've got the data from it, we've got the comparison to Sergio [Perez's] wing so I think there's some modifications or some tuning that we need to do just to make sure that we eradicate that."
Heading into the Azerbaijan Grand Prix, Red Bull's drive programme boss Helmut Marko spoke of the Red Bull RB18 still being overweight, saying that a measurement of five kilograms would be in the right ballpark.
Red Bull have tried to save weight before via the rear wing, but Horner would explain that cost was a factor with this model which they trialled with Verstappen in FP1.
Now, they need to nail the "setup" of this rear wing, and of course assess the "rigidity".
To the suggestion that weight saving was behind the flexing rear wing, Horner responded: "But weight is always a critical factor and you're chasing that obviously all over the car.
"But there was a difference between the cost, so we just need to look at the setup of it and the rigidity of it and hopefully we can get on top of it."