Pundits suggest Verstappen and Hamilton would rather crash than 'give an inch'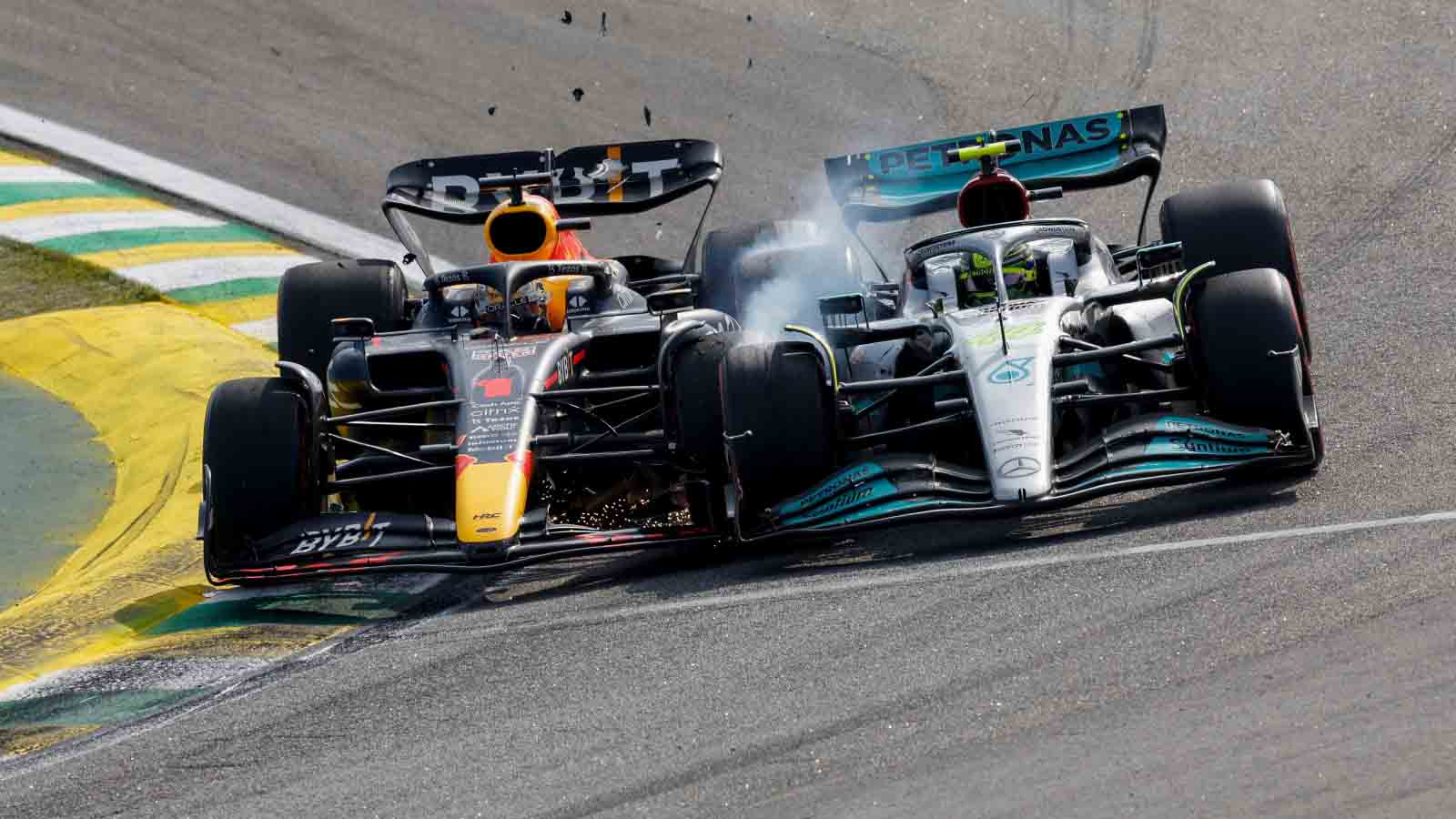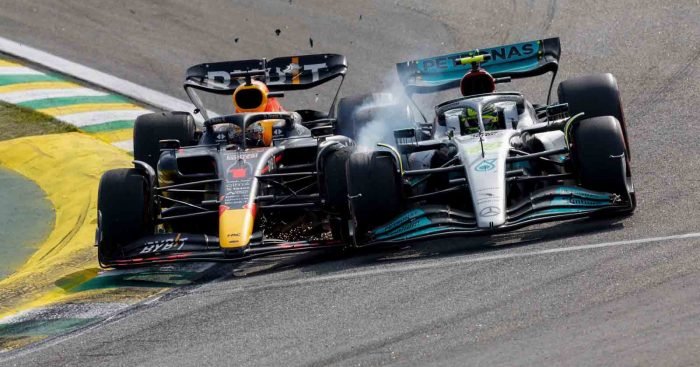 As Max Verstappen and Lewis Hamilton renewed their rivalry with a collision at the Sao Paulo Grand Prix, Jack Nicholls has suggested they'd rather crash than give the other an inch.
Lining up second and third with Verstappen behind Hamilton after an early Safety Car at the Interlagos circuit, the Red Bull driver tried to pass Hamilton around the outside of Turn 1 leading to contact as both refused to give an inch through into Turn 2.
While Hamilton lost positions, Verstappen had to pit for a new front wing, the reigning World Champion also hit with a time penalty for causing a collision.
But it was one he felt Hamilton was equally, if not more so, responsible for.
"I went around the outside at Turn 1 and I just felt it as soon as I was going next to him, he had no intention to leave me space," said the Red Bull driver.
"I said 'OK if you don't leave me space then we're just going to collide'."
He added: "My intention is never to crash but I could feel he was never going to leave me the space into that corner and then yeah we collided."
However, Nicholls feels maybe the intension is to crash – and that's coming from both Verstappen and Hamilton.
"Sometimes it feels like, this is a bit hyperbolic to say, but sometimes it feels like Verstappen – and also maybe now Hamilton – would rather have a collision than give up to the other one," he said on the BBC's Chequered Flag podst.
"It feels like we're sort of at that level, maybe that's a bit dramatic for me to say they know"
Guest pundit Jack Aitken, Williams' reserve driver, agrees.
"They can't give an inch to each other," he said. "As soon as one gives an inch it's such a win in the psychological battle, isn't it?"
He says the roots of such a rivalry "usually focuses around a bigger fight or championship fight or something that's been going on for a while.
"When you're up against that guy, you know every time you see them on track you cannot give this guy anything. You just have to win every time, every corner, every time you go side by side because it's such a blow when you don't you know it has a bigger picture.
"And I wonder if that's not the reason why Verstappen is a little bit more… I think he is a little bit more gentle with [Charles] Leclerc.
"Gentle is probably over-egging it a little bit, he's still going for are harder to it but they don't collide. Respectful because I don't think he sees Leclerc as a threat in the same way that he sees Hamilton."
Last season Verstappen and Hamilton raced wheel-to-wheel for the World title, that decided in controversial circumstances at the season-ending Abu Dhabi Grand Prix.
This season Verstappen's closest challenger as he romped towards his second title was Leclerc but the Ferrari driver only posed an early season threat before his title challenge faded.
Their fellow pundit Jennie Gow summed up the Verstappen versus Hamilton dynamic: "It's funny, isn't it? It's respectful, but it's almost disrespected at the same time because you don't hold that person in the same esteem that you do the other person.
"So it's like, respect and disrespect, all rolled into one."
Read more: Charles Leclerc on difference between him and Hamilton when fighting Verstappen