Qatar Grand Prix: Focus on kerb riding and track limits in 'Practice Familiarisation Session'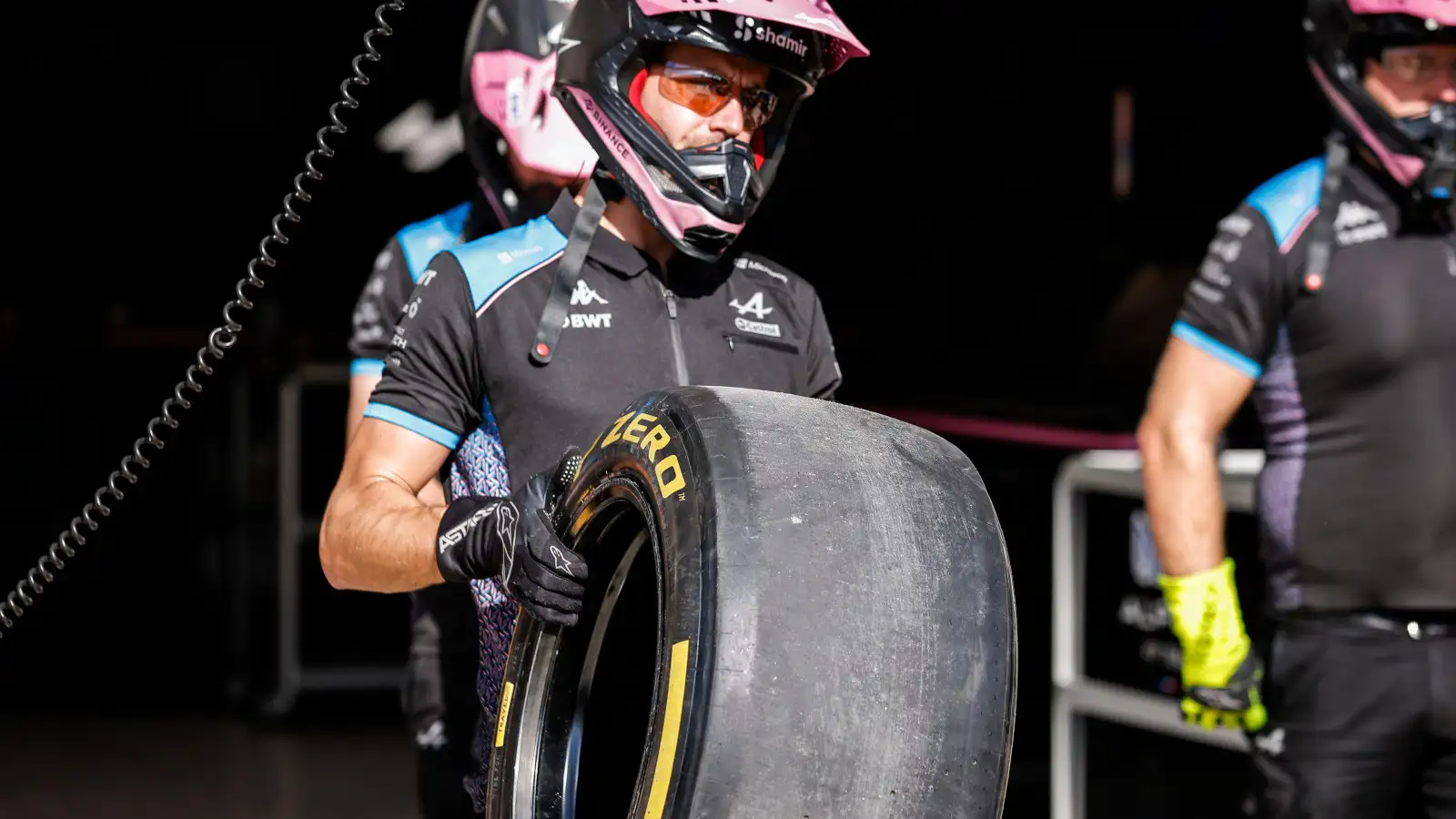 Ahead of Saturday's sprint qualifying in Qatar, the drivers took to the track for a 10-minute session billed as a 'Practice Familiarisation Session' after the FIA made several changes overnight.
Returning to the Losail circuit on Friday for Formula 1's second-ever visit to Qatar, not only did several drivers lose lap times due to track limit infringements in qualifying but there was a concerning amount of tyre wear from drivers riding the kerbs.
That led to the FIA announcing several changes, including revising the track limits at the exit of Turn 12 and 13, those brought in by 80cm. The gap to the kerb was also painted so that it could clearly be seen by the drivers.
Focus on kerb riding and track limits
It's hoped that will limit not only the track violations but also the amount of time the drivers spend hitting the 50mm "pyramid" kerbs on the exit after Pirelli noted small tears on some of the older tyres after Friday's running.
They'll decide after Saturday's running if a mandatory three-stop strategy will be imposed for Sunday's grand prix.
In light of the changes, two corners effectively reprofiled over night, the FIA granted the drivers an extra 10-minute practice session ahead of sprint qualifying on Saturday. This was to give the drivers the chance to familiarise themselves with the revisions.
The drivers were out on track straight away with Esteban Ocon setting the early pace, Logan Sargeant taking out the Turn 5 polystyrene board, and Max Verstappen running wide at Turn 6.
Verstappen went onto finish quickest of all with a 1:27.085, putting him 0.2s up on Charles Leclerc with Ocon third.
Leaderboard
1 Verstappen 1:27.085
2 Leclerc
3 Ocon
4 Gasly
5 Russell
6 Perez
7 Zhou
8 Alonso
9 Bottas
10 Sainz
11 Hamilton
12 Lawson
13 Hulkenberg
14 Tsunoda
15 Stroll
16 Magnussen
17 Albon
18 Sargeant
19 Piastri
20 Norris
Read next: