Capito: Qualifying speed hiding Williams' true 'potential'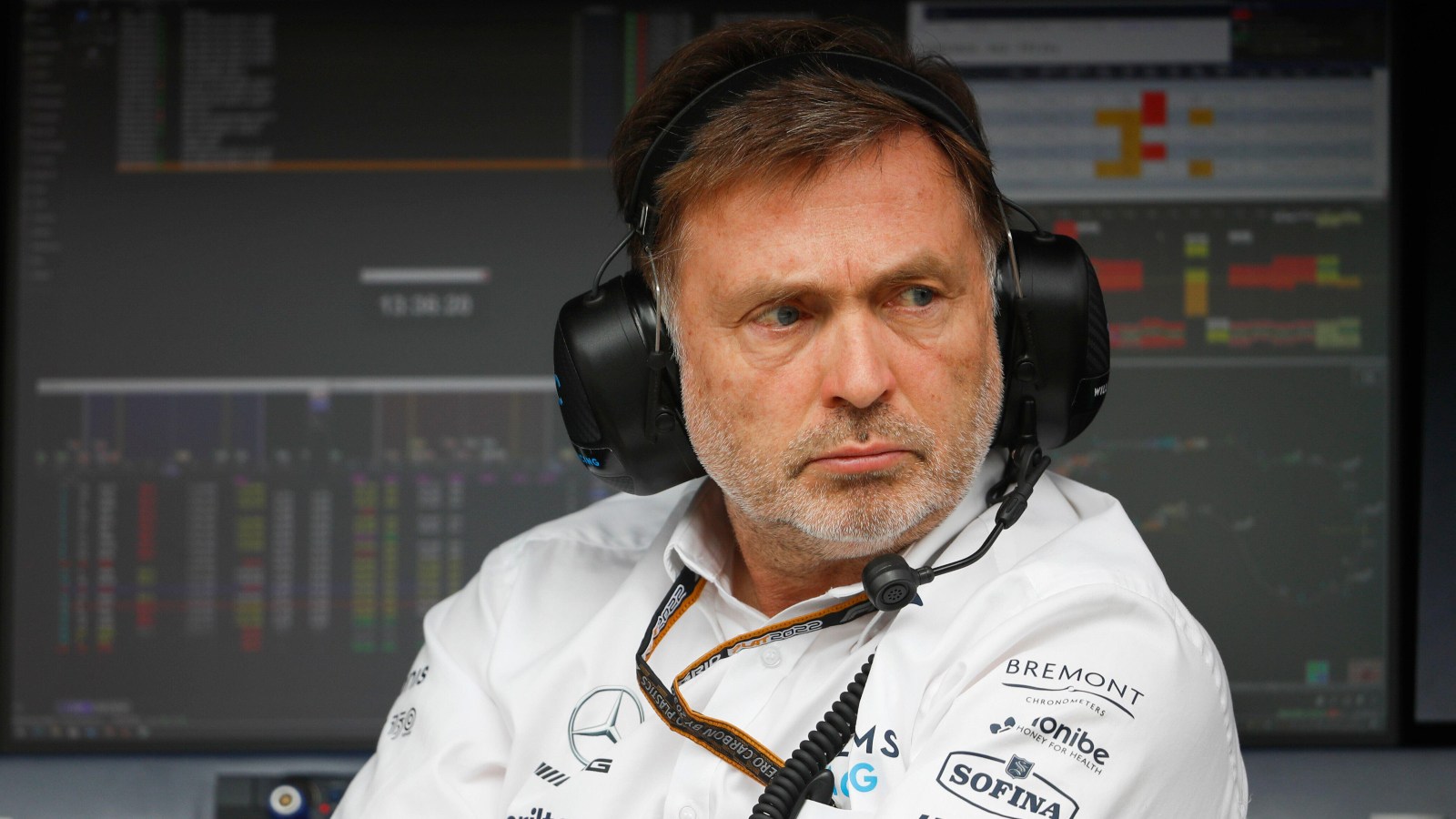 Williams team boss Jost Capito believes the team's disappointing performances in qualifying are leaving them unable to show their true potential in races.
A Williams driver has started a grand prix no higher than 14th this season and while Alex Albon has produced some driving heroics to finish within the points twice, it remains to be seen just how quick the car actually is.
The team are currently last in the Constructors' Championship, but Williams boss Capito believes there is still more to come from them over the course of the season.
Speaking to Motorsport.com, Capito said their issues in qualifying were having a negative effect on their race performance and that they needed "some luck."
"It's difficult to get points when you're qualifying in position 18/19," the 63-year-old said.
"So you need some luck as well, that something happens ahead of you. But still, the race speed and the race performance of the car is really good.
"Alex did an outstanding race again [in Miami], he is a fantastic race driver, and he can show that. And it shows the potential of the car, that you can go the speed of the midfield in race speed, we just have to solve the qualifying, and get that better result.
Torquing Point: Nyck de Vries to run for Williams in FP1
Formula E World Champion Nyck de Vries will be in a Williams on Friday, which could provide an indicator of his pace next to Nicholas Latifi.
"A race like Miami, you know things can happen and you just have to keep out of trouble. I think that's very difficult for the drivers is that not to push too hard, but not to be too relaxed as well and be there when it counts. And Alex is brilliant in that."
Despite the disappointments in qualifying, Capito said he was happy with the team's morale and he thinks that mentality will take Williams forward.
"Everybody was very disappointed after qualifying because if you are in the top 10 through the free practices, and then you are 10 positions back in qualifying, it's disappointing for the whole team," he said.
"But you need the team to be still motivated and fighting, as it's not over before it's over.
"And I think that's what the team shows, the team never gives up and I think that will take us forward."
He did, however, concede that the team must get better at tyre management having made mistakes in Miami.
"It was the tyre preparation, the track temperature was five degrees higher than when we have been on the track before," he explained.
"So we estimated you have to treat the tyres in a bit different way to heat them up.
"The front and rear were not in balance. And that was it. And if you have only two chances, and you don't get it right the first time, it's very tricky to get it right for the second time, because you get very much pressure."