Qualy quotes: Haas, Renault, McLaren, Force India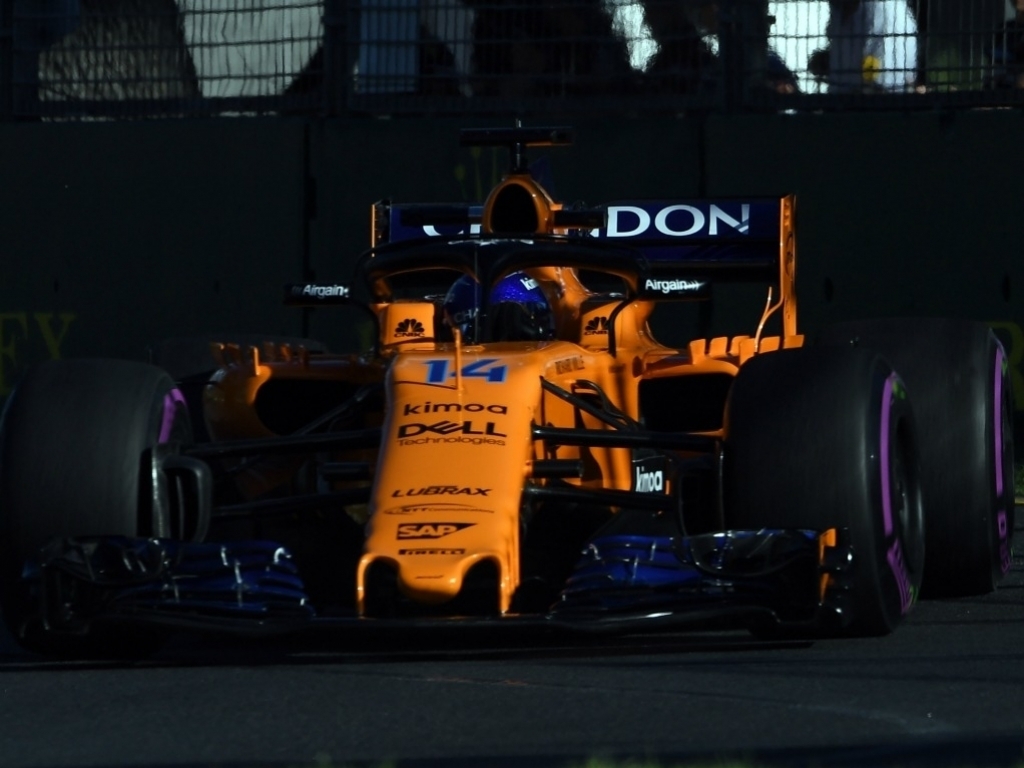 Haas produced their best-ever qualifying performance, but Force India found themselves alarmingly off the pace.
Haas
Kevin Magnussen: "The car was nice to drive in qualifying. It was just there, and performing. I was able to push brake points – get off the brakes earlier and earlier with every lap. It wasn't doing anything unexpected, which was really nice. I'm looking forward to tomorrow starting in P5. We have some quick guys behind us, and we'll have to do well to keep it that way. We'll be doing all we can to get a good result. We need a solid start to the season and we need to capitalise on today's qualifying result."
Romain Grosjean: "Everyone's very happy and it reflects the hard work from everyone on the team. Our result confirmed a little bit what we saw in winter testing. I can push the car as much as I want, which obviously makes me very happy. It was a good job by Kevin (Magnussen) as well – getting both cars into the third row of the grid tomorrow. It's going to be pretty amazing being there. Points could be possible. Obviously, we want to keep our positions. We're starting in a good place, but we'll see tomorrow what happens. This is a good start. We can be very proud, but we need to keep pushing."
Renault
Nico Hulkenberg: "Given that I wasn't feeling especially happy with the car I'm pretty happy with my qualifying position today. The whole of qualifying was tricky for me and in particular my Q3 lap wasn't as good as it could have been. We changed the car quite a bit after yesterday and the wet FP3 meant we didn't have as much time as we'd like to validate these changes. It's a close field out there so there will be plenty to do in the race."
Carlos Sainz: "We expected both cars to be in the top ten and we achieved this today, which confirms the good progress of the whole team. I had hoped to be a little bit higher than this, however the lap time didn't come. I'll take a good look at that today with my engineers. For tomorrow, I'm convinced we can move forward. It's going to be tight but we have a good car and a good chance to battle with the cars around us. I'm confident we can put together a competitive race!"
McLaren
Fernando Alonso: "After winter testing, you never know how the performance in the first qualifying will be, so it's some kind of relief that the car is performing well and we're more competitive than the last few seasons. This year we'll have fun.
"There's a lot of potential to unlock in our car, and we haven't yet been able to do this due to some little issues. I think McLaren will be quite strong in the coming races, which is a very positive start.
"Apart from Toro Rosso, we're the only top team that has gone through an integration process of a new power unit with the chassis, the systems and the set-up, so there will be performance that will come for free once we've adapted more to the Renault power unit.
"I think our race pace is probably better than our qualifying pace, so we're in a good starting position – P11 or even P10 due to [Valtteri] Bottas' problem – so definitely some good points are the target. Tomorrow will be probably one of the first races in the last couple of years where we won't need to defend, and we will go for the attack mode. Also, the weather is still a factor for tomorrow, and if we have some showers it'll be a great show.
Stoffel Vandoorne: "We're a bit disappointed not to be in Q3 with both cars. It's a shame as we showed some good promise yesterday in the dry during practice. From our side, there is some work to do – the other midfield teams are close and have improved a bit since yesterday, it seems – so we need to see where we lost out.
"There was definitely potential there for us to make a good step forward today, and we've missed out on that. We have a good benchmark though and this is still very early in the partnership between McLaren and Renault, so there are still a lot of things that have to develop. We know that through the season we'll improve a lot as a team and as a package, and I hope that we can show that very soon.
"Tomorrow is race day and there are a lot of things that can happen. Overtaking is difficult here, and as it's the first race of the season there's usually a lot of drama. Compared to last year we've definitely made an improvement, and our race pace looks quite promising, so we need to be sharp and ready for anything. The weather might play into it a bit too, so if we can have a clean race and stay out of trouble, hopefully there are some points on the cards."
Force India
Sergio Perez: "It's disappointing not to be in Q3, but actually our performance was pretty good. We worked the tyres well and I drove a very strong lap, but I think the end result reflects where we are at this moment. We thought we had a chance to make Q3, but tomorrow is when it really matters. I think some things could play into our hands tomorrow because our race pace looks better than the pace we showed today. There's an extra DRS zone creating more opportunities and it's a race where we often see the safety car. There's a long way to go so let's see what we can do."
Esteban Ocon: "It was a tough session, especially Q2 where I was really struggling with the front of the car and locking tyres. It was also difficult to find space in the traffic. We had a big job this weekend trying to understand the new upgrade and missing out on some dry running in final practice didn't help. The race pace will be better tomorrow and I think we can aim for the points. It's one of those races where just making the finish gives you a chance to pick up a result. Tomorrow is another day and we will keep fighting and see what we can achieve."