Vettel clinches pole position on Super Sunday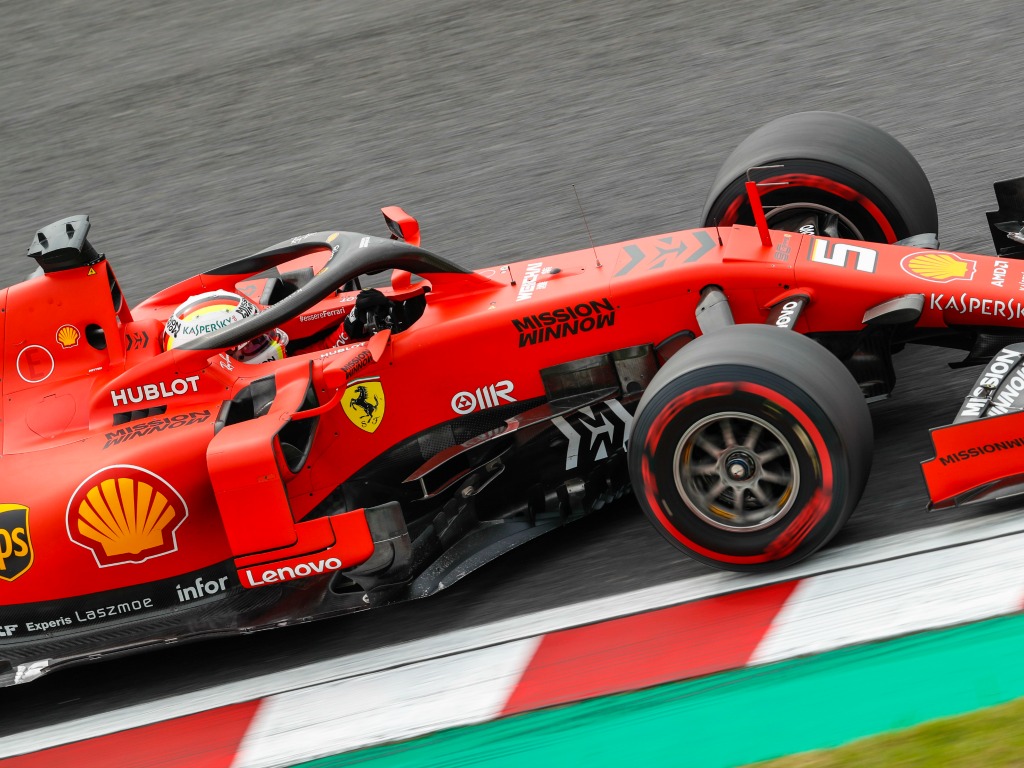 Sebastian Vettel bagged a fifth Japanese Grand Prix pole position, his first since 2012, as Ferrari locked out the front row at Suzuka.
Vettel was in fine fettle and converted provisional pole on his first Q3 attempt into definite pole sitter on his second attempt with a stunning 1:27.064.
Charles Leclerc was edged out by a tenth of a second in P2, while Mercedes' Valtteri Bottas, P3, and Lewis Hamilton, P4, had no answers despite their dominance in practice.
It's an all Red Bull third row with Max Verstappen starting P5, with Alex Albon, Carlos Sainz, Lando Norris, Pierre Gasly and Romain Grosjean rounding off the top 10.
Kevin Magnussen and Robert Kubica crashed out in Q1.
For only the fifth time in Formula 1 history, qualifying was held on a Sunday as Typoon Hagibis ensured all Saturday's track activities were cancelled.
With no track action since Friday, it left a green track and, coupled with very windy conditions, a difficult qualifying session lay ahead for the 20 drivers.
20 soon became 19 as Robert Kubica crashed out on the main straight just minutes into Q1, leaving the Williams garage with a huge job on their hands to try and get the car back together again for the race.
"I'm OK, but it's a f***ing joke," was his rather terse response on team radio.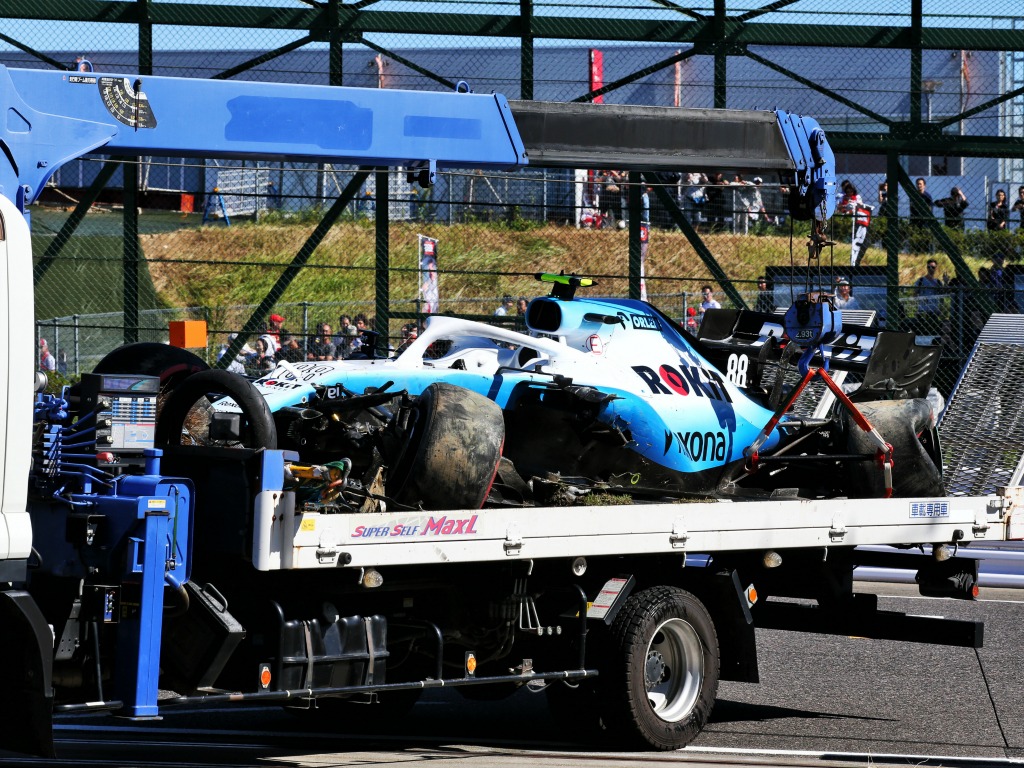 19 then became 18 as Magnussen spun out and crashed into the barriers in pretty much the expect same spot as Kubica did. The difference here, though, was K-Mag was able to reverse back out and crawl all the way back to the garage with a lot of damage.
Another lengthy delay followed, with the pressure building on getting qualifying finished in time for a race that cannot start any later than 1410 local time.
Q1 continued without any more stoppages and Leclerc set the early pace with a 1:28.405, three tenths quicker than nearest rival Hamilton; joining Magnussen and Kubica on the sidelines were Daniel Ricciardo, Sergio Perez and George Russell.
There was no barrier bashing in Q2 as drivers continued to adapt to the conditions, but Nico Hulkenberg was an early Q2 exit due to a suspected hydraulics issue.
"Do not change gear, do not change gear Nico. Come back to the garage – scenario 12, we have a major problem," was the call from the garage.
Antonio Giovinazzi, Lance Stroll, Kimi Raikkonen and Daniil Kvyat also failed to make it to the top 10 shoot-out.
Given Mercedes' dominance in practice on Friday, the expectation was a Hamilton v Bottas battle for pole – but Ferrari had other ideas.
Vettel put a wonderful lap together to hold provisional pole going into the final Q3 hot laps with a 1:27.212 the time to beat.
Leclerc was three tenths behind his team-mate in P2, while Bottas and Hamilton had four and six tenths to find respectively.
Leclerc could only get within 0.041s on his final attempt; Vettel found further improvement with a 1:27.064. A Ferrari 1-2 on the race grid sparked scenes of celebration in the Scuderia garage.
Bottas and Hamilton had to settle for the second row, while Max Verstappen was fifth – a very distant seven tenths back.
Qualifying timesheet
1 Sebastian Vettel Ferrari 1:27.064
2 Charles Leclerc Ferrari 0.189s
3 Valtteri Bottas Mercedes 0.229s
4 Lewis Hamilton Mercedes 0.238s
5 Max Verstappen Red Bull 0.787s
6 Alex Albon Red Bull 0.787s
7 Carlos Sainz McLaren 1.240s
8 Lando Norris McLaren 1.400s
9 Pierre Gasly Toro Rosso 1.772s
10 Romain Grosjean Haas 2.277s
11 Antonio Giovinazzi Alfa Romeo 1:29.254
12 Lance Stroll Racing Point 1:29.345
13 Kimi Raikkonen Alfa Romeo 1:29.358
14 Daniil Kvyat Toro Rosso 1:29.563
15 Nico Hulkenberg Renault  1:30.112
16 Daniel Ricciardo Renault 1:29.822
17  Sergio Perez Racing Point 1:30.344
18 George Russell Williams 1:30.364
19 Kevin Magnussen Haas no time set (crashed in Q1)
20 Robert Kubica Williams no time set (crashed in Q1)
Follow all the action from the Japanese Grand Prix with the PlanetF1 live centre