Why a 'very quiet' Max Verstappen spells danger for Red Bull rivals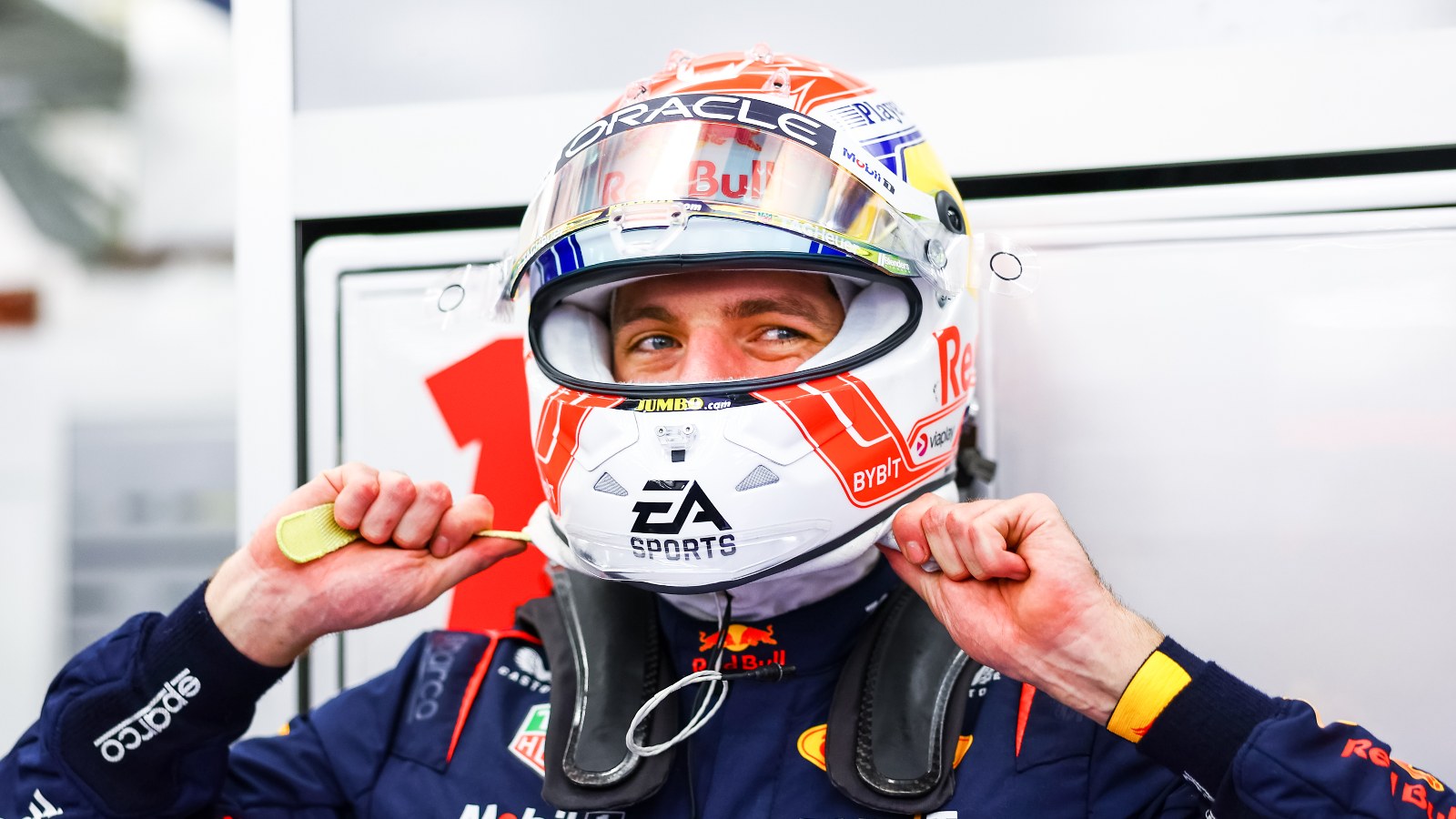 Red Bull's rivals have been warned that when Max Verstappen does not say much, then they have a lot to fear going into the new season.
Verstappen enters 2023 as the clear favourite with two World Championships in his locker and a place in one of, if not, the fastest car on the grid.
Following the three days of pre-season testing in Bahrain, Red Bull emerged as the strongest team, finding that elusive mix of performance alongside reliability.
Verstappen topped the timesheets on day one before finishing P2 on the Friday while his team-mate Sergio Perez clocked the fastest time of testing on the final day.
With that in mind, Red Bull's rivals such as Mercedes and Ferrari have been warned that they are a team without an Achilles' heel and the fact that Verstappen was not saying much over the team radio is a very ominous sign.
"I'm not sure we saw one in testing," commentator David Croft told Sky Sports F1 of any kind of Red Bull Achilles' heel. "Martin [Brudle] is right that it was only three days in warm conditions and the season will be won over many, many different conditions but the minute that car took to the track, it looked compliant.
"It looked like it did exactly what the drivers wanted it to do and I'm told from within the team that Max Verstappen was hugely quiet on the radio and that apparently is a very good thing.
PlanetF1 recommends
F1 2023 predictions: Title winners, team-mate battles, driver moves and much more
Ranked: How well did every team perform at F1 2023 pre-season testing in Bahrain?
Bahrain Grand Prix 2023: Schedule, stats, weather forecast, how to watch
"When Max doesn't say much, it means he hasn't got anything to complain about. He was in a good frame of mind too.
"Their lap times were consistent and they were fast and we couldn't see much wrong with it."
Crofty was not the only Sky pundit to back Verstappen for the new season with Karun Chandhok saying that it is the first season he heads into the year as the "clear favourite".
"Last year we had so many unknowns with the new regulations," Chandhok said. "He's now a double World Champion. He drove superbly last year [with a] new degree of maturity and experience and I think he's taken up that mantle as the favourite going into this year.
"They're going to be very hard to beat for me."
Were Max Verstappen to win the title this season, he would become just the fifth driver in the sport's history to win three consecutive titles, joining Michael Schumacher, Juan Manuel Fangio, Lewis Hamilton and Sebastian Vettel in the exclusive club.