Racing Point spark fresh wave of controversy
Racing Point are continuing to cause a real stir in the Formula 1 paddock after exploiting a loophole relating to the new homologation rule.
The team, soon to be known as Aston Martin, have had people talking ever since they unveiled their RP20 – dubbed the 'pink Mercedes' – at pre-season testing in Barcelona back in February.
The car, and more specifically the front and rear brake ducts of that car, are now part of a thorough FIA investigation after Renault lodged an official protest to the governing body following the conclusion of the Styrian Grand Prix.
The FIA are expecting more protests about the legality of the RP20 over the coming European rounds but they are also earning the ire of other teams on a another issue.
Introduced as a cost-saving measure to help teams recover from the global health pandemic which put a stop to racing and further development, the FIA implemented a token system to allow teams to make certain changes to their car in amongst all the freezes in place until 2022.
For example, it will help McLaren in their transition from Renault to Mercedes power in 2021 and all teams have two tokens they can use to make certain alterations.
But while the likes of Haas and Alfa Romeo buy their parts from the current iteration of Ferrari's car and AlphaTauri buy a mixture of old and new parts from Red Bull, Racing Point are buying parts exclusively from the Mercedes W10 of 2019, including gearbox and suspension.
Parts brought over from older cars would be token free and Racing Point are planning the exact same process for their 2021 car by using Mercedes' W11 spec from what would have been the 2020 season opener in Melbourne.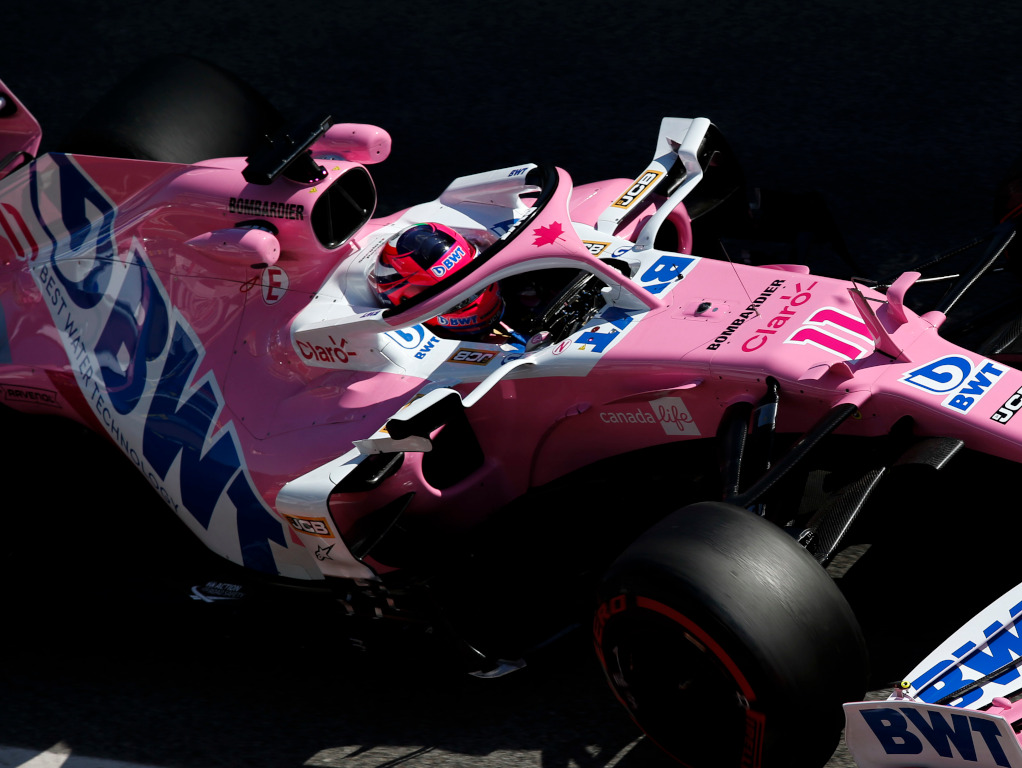 Get your hands on the official Racing Point 2020 collection via the Formula 1 store
"We are not happy with the fact that there are teams that are allowed to improve their whole package from a 2019 to a 2020 car," Ferrari boss Mattia Binotto said, as quoted by Auto Motor und Sport.
"That's unfair to those who are only allowed to touch two parts. That limit should apply to everyone.
"We have already registered our tokens."
Renault technical boss, Marcin Budkowski, who revealed they already suspect Racing Point received drawings from Mercedes for their RP20 car, added "Unfortunately, this rule has a loophole that allows two teams to benefit from this system. We'll have to discuss this again with the FIA and the other teams."
The fear is that Racing Point would be able to make another huge leap in their development and performance by being able to base their car on a Mercedes W11 which is already threatening to run away with yet another World Championship double.
"Our intention has always been to use the Melbourne specification of the 2020 transmission from Mercedes for our 2021 car," Racing Point's head of tech, Andy Green, said.
"We are always a year behind. Mercedes hasn't used any tokens on the 2020 transmission, so we can't get credit for any of it."
The token system is very much in play as the second of three deadlines set out by the FIA is fast approaching.
The first deadline passed before the start of the season, two weeks after the end of the 63-day summer break.
The second deadline passes on Wednesday after the Hungarian Grand Prix and the final date on which the teams then have to report details of the previously registered changes to is 60 days after the first deadline.
Follow us on Twitter @Planet_F1 and like our Facebook page.