Racing Point: F1 would 'stagnate' without copying
Racing Point technical director Andy Green has insisted Formula 1 needs an element of copying in car design otherwise the sport would "stagnate".
Green's comments relate to the controversy earlier this year in which Racing Point were fined 400,000 euros and docked 15 points in the constructors' World Championship after the rear brake ducts on their cars were found to be too similar to those on the 2019 Mercedes.
Although Racing Point can continue to use the brake ducts on their cars this season and merely receive a reprimand, the FIA have subsequently modified the regulations to outlaw such moves next year.
But Green feels his team have been made something of a scapegoat when it comes to copying and believes that if nobody used rival cars as an influence for their own, Formula 1 would simply not evolve in terms of competition.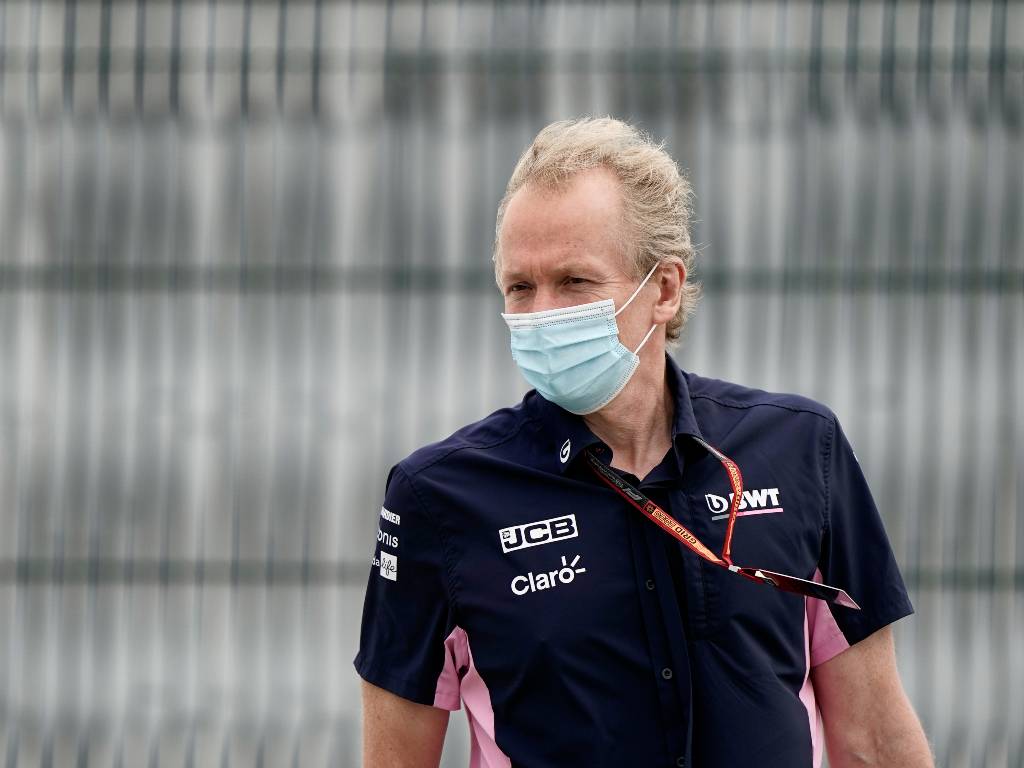 Get your hands on the official Racing Point 2020 collection via the Formula 1 store
"If it was forbidden to adopt other concepts, everyone would just stagnate," said Green, quoted by Auto Motor und Sport.
"The good concept would always be superior to the others. That would conflict with what the sport wants with the 2022 regulations.
"We will keep looking at the other cars and looking for new ideas or inspiration. If other teams say they won't and all their ideas are born in their own home, then they are dreaming.
"McLaren recently got a new nose and a new front wing emerged, which clearly take the Mercedes as a template. Has anyone complained that they copied that? Only Racing Point are not allowed to.
"The same game at Renault. The entire front part of the car is a copy-and-paste of the Mercedes concept. The teams that scream the loudest copy the most."
With that last comment, Green was referring to the fact it was Renault who raised the original protest against Racing Point.
Green admitted the team had signed up for the anti-copying rules that are being brought in next year in a sense of wanting to keep the peace, even though it has created extra work for them.
"We agreed to the new rules to have peace of mind," he said. "It's a kind of peace treaty. What we did upset some people, although we never did anything illegal. But since many people didn't like it, we were ready to sign the new rules. They basically say you can no longer have this level of reproduction with this and that technique.
"We agree, although it poses a big challenge for us because we now have to change and redesign some things on the car for 2021. We can endure the pain in the interests of the sport."
Follow us on Twitter @Planet_F1, like our Facebook page and join us on Instagram!