Racing Point/Haas settle row over 2018 prize money
Racing Point and Haas have finally reached an agreement over their prize money-row which has been rumbling on for two years.
The disagreement revolved around Lawrence Stroll's purchase of the Force India team in the middle of the 2018 season.
After he bought the team it was renamed to Racing Point Force India from the Belgian Grand Prix onwards.
And whilst the team's Constructors' Championship total was reset, it was classed as a continuation of the Force India entry and so they were still entitled to a share of the sport's 'Column One' prize money.
Haas meanwhile were not entitled to the prize money when they joined the sport as a new team in 2016, and they argued, as quoted by Racefans.net, that that Stroll "had not purchased Force India's entry to compete in Formula 1".
"In their view, this meant Racing Point should have been considered a new team and therefore not eligible to receive a share of prize money as was the case for Haas when they entered Formula 1 in 2016," their report adds.
Haas successfully protested Racing Point Force India at the 2018 Abu Dhabi Grand Prix, with the Stewards' ruling that they were "indeed a new team".
And the row has gone on since then with Haas then able to argue that they should have been entitled to the 'Column One' prize money when they entered as a new team in 2016, or that the prize money that Racing Point earned in 2018 should be taken away.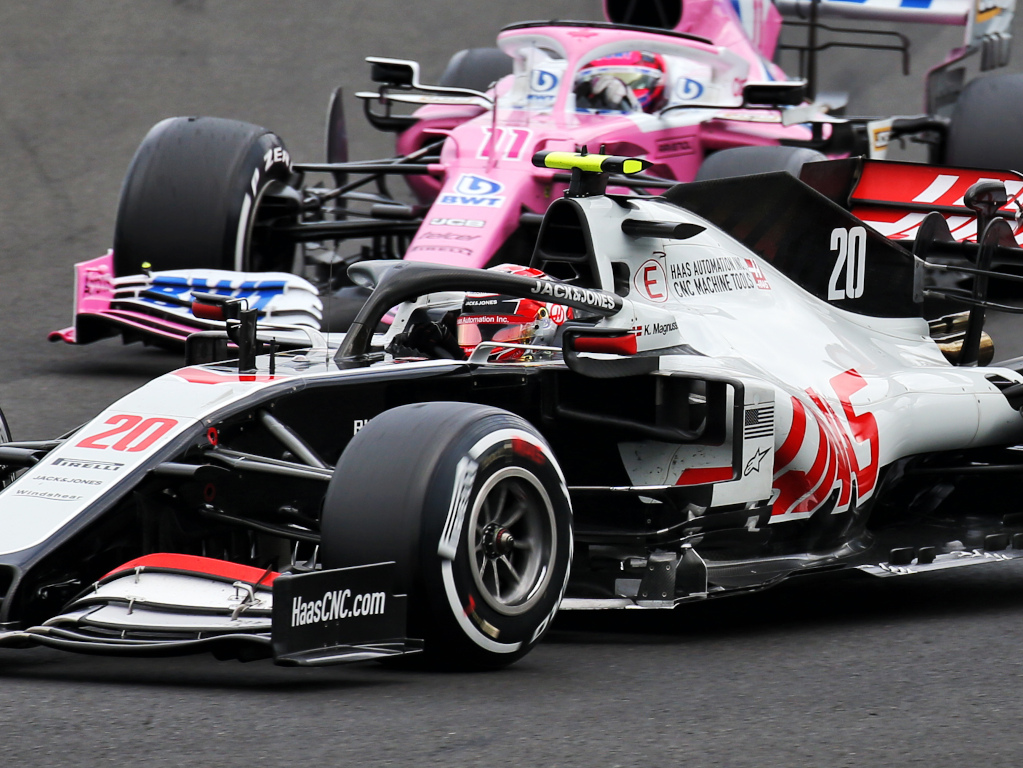 Get your hands on the official Racing Point 2020 collection via the Formula 1 store
In a press comference ahead of the Tuscan Grand Prix Racing Point boss Otmar Szafnauer and Haas team principal Guenther Steiner confirmed that finally, an agreement has been reached.
"We're pleased that it's come to a conclusion and now the entire team can focus on what we're here to do and entertain the fans. We're happy it's behind us."
But Szafnauer gave no details away at all on that decision.
When pushed for details he said: "As I said before it's nice to have settled it and we should just move on and go racing."
It has been a busy week for Racing Point already who on the Thursday before the Tuscan Grand Prix confirmed that Sebastian Vettel will replace Sergio Perez for 2021 as the team transforms into Aston Martin.
Follow us on Twitter @Planet_F1, like our Facebook page and join us on Instagram!