Szafnauer refuses to rule out Vettel for 2021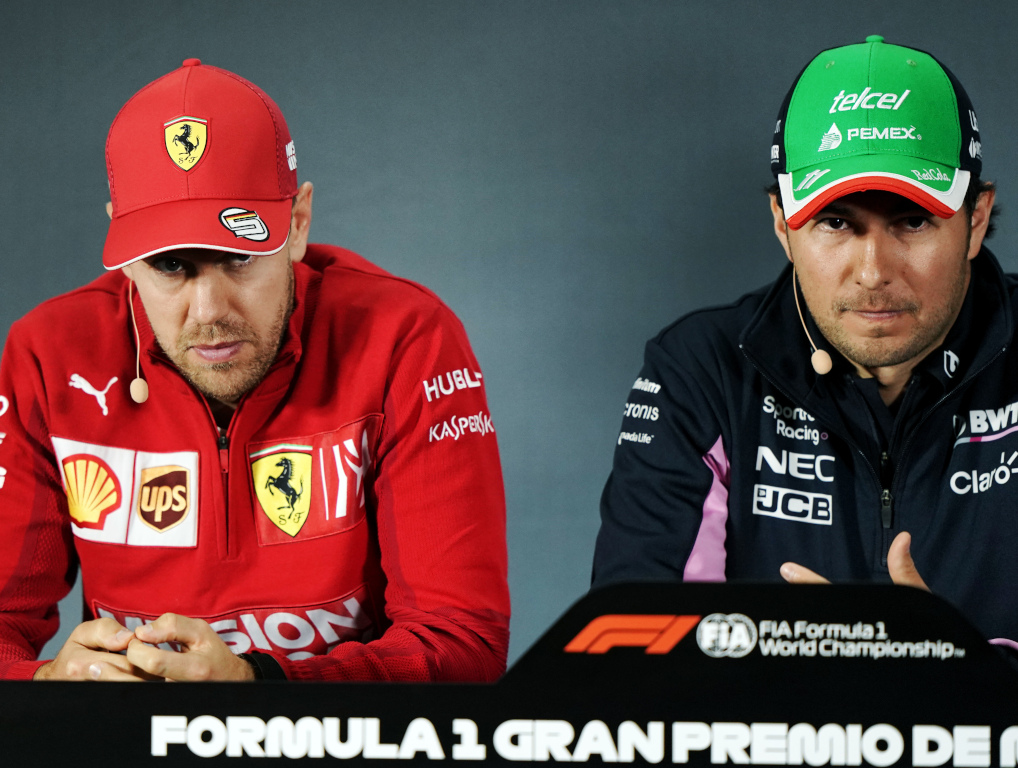 Otmar Szafnauer says Sergio Perez knows what he needs to do to retain his race seat, but adds that Sebastian Vettel "knows how to win".
Racing Point is reportedly on the verge of cancelling Perez's deal, paying the driver off to end it two years early.
Instead the team wants to put Vettel in the car.
According to Bild, Racing Point will trigger Perez's exit clause before 31 July before announcing Vettel two days later.
The team, though, is refusing to publicly confirm or deny the report.
Instead Szafnauer insists Perez and Lance Stroll both have contracts for next year's championship.
"Well, y'know, they're both contracted and we're happy with the drivers we have," he said in the Friday press conference for the Hungarian Grand Prix.
"It is the silly season already which I just can't fathom because we've only done two races and we're already talking about driver changes but we're happy with the two that we have and they're contracted.
Official F1 store: Racing Point kit
Asked specifically about Perez, who is 'widely credited with saving the team', Szafnauer reiterated that the driver has a contract for next season.
"Like I said, he's contracted," he replied.
"Checo's focus really is to do the best he can this year with our car and I think he's had two great races, coming from seventeenth to… well, he had a little bit of an accident but I do believe he should have tried to overtake [Alex] Albon at the end.
"We had the pace to do it. It didn't quite work but Checo just has to focus on the task at hand, which is qualifying the best we can and putting good races in."
But, the team principal acknowledged, a contract doesn't always mean the driver will be staying with the team.
Pressed as to whether he would 'confirm' Perez and Stroll for next season, he said: "It's tough to predict the future.
"Like I said, what they need to do is do the best they can. They are contracted and watch this space, we'll see where we go. But our intention is never to not honour our contracts."
Racing Point is in fact in no hurry to confirm its 2021 line up.
"There's no time line," Szafnauer said. "Like I said, we've had two races, we're in our third of the season and it's silly season already so there is no time-bound decision-making process."
Szafnauer was full of praise for Vettel, acknowledging the qualities that the four-time World Champion could bring to a team.
"He definitely knows how to win, he's very competitive," he said.
"But, y'know from the outside, I know him as a friend, he's a lovely guy. I've known him for a very long time. Straightforward, honest, and can be very fast.
"Four time World Champion."
Follow us on Twitter @Planet_F1 and like our Facebook page.