Racing Point team boss: Justice prevailed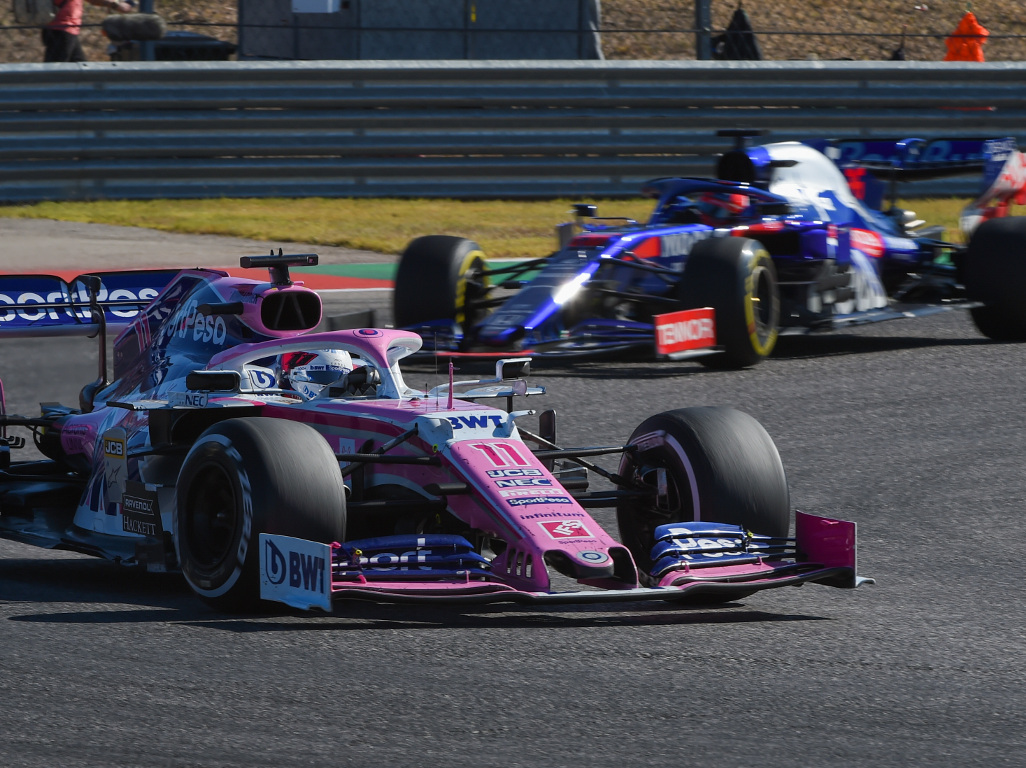 The US GP stewards were right to penalise Daniil Kvyat as he not only hit Sergio Perez but lined up the pass despite yellow flags, says SportPesa Racing Point team boss Otmar Szafnauer.
Perez and Kvyat were fighting over 10th place on the final lap of the Circuit of the Americas race.
Despite the yellow flags being waved for Kevin Magnussen's beached Haas, Kvyat did not back off, instead activating his DRS to line up the pass on Perez.
But, for the second race in a row, instead of making a clean move, the Russian racer gave his rival a hefty whack.
Kyvat crossed the line in 10th place but was later handed a five-second penalty for hitting Perez, dropping him to P12.
Perez took 10th and the final point.
"He deserved it," Szafnauer told Motorsport.com.
"You can't make up all the time under double-waved yellows and not slow down, and then bounce off the kerbs into someone.
"I think justice prevailed. Without that Sergio would have held him off.
"If you look at the on-board, he just closes up under yellow. So without being able to close up you've only got a few turns left and you're done.
"Checo [Perez] lifted like you're supposed to – double-waved yellow, you're supposed to prepare to slow down, not open the DRS.
"Why open the DRS if you're prepared to lift and stop?"
Sunday's result means SportPesa Racing Point are one point ahead of Toro Rosso in the battle for sixth in the championship.
"Two races left, so we'll do all we can to try and catch up," said Szafnauer.
"You want to finish as high as you can, independent of the money. But the money absolutely does matter.
"We've got a fight on our hands there, and we've got to maximise our points in the next two races. Anything can happen, but we'll work hard."
Follow us on Twitter @Planet_F1 and like our Facebook page.