Racing Point wanted to copy Renault's system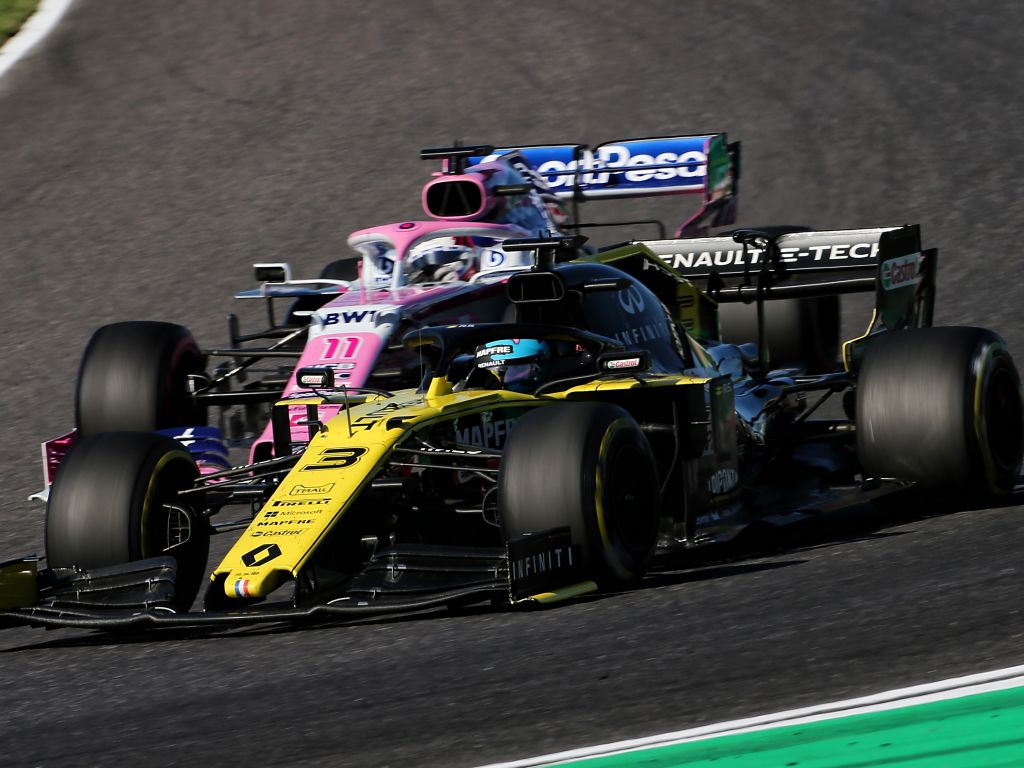 Racing Point CEO Otmar Szafnauer has explained that the team's appeal against Renault was an attempt to get clearance to copy their brake bias system.
Renault were disqualified from the Japanese GP results after Racing Point lodged an appeal against Renault's automatically adjusting brake bias system.
While it wasn't illegal under the technical regulations, the system did fall foul of the sporting regulations having been classed as a driver aid.
Szafnauer says that the system actually first came to Racing Point's attention at the British Grand Prix back in July.
"It really came about at Silverstone," Szafnauer told Sky Sports F1 about their Renault protest.
"We had our own problem with our brake bias system. The system failed. "We had a mechanical failure on the switch and, if you remember, I think it was after a Safety Car, Sergio went completely forward on his brake bias to keep his tyres warm and then couldn't go back.
"The switch failed and ended up running into Hulkenberg, so we started looking into what we could do to make that more robust."
And it was Renault's system that Racing Point wanted to copy, but sadly their appeal to the FIA instead ended up getting their rival in trouble.
"What we noticed was Renault especially had an automatic system which is want we wanted too really. We didn't want to protest Renault, we just wanted to do the same," Szafnauer explained.
"We wrote to the FIA and they categorically said that we can't do that. So we were hoping through the protest, the FIA would say 'yes you too can do it' but it didn't work out that way."
Follow all the action from the Mexican Grand Prix with the PlanetF1 live centre