RAF hits back against 'discriminatory' ban on Russian drivers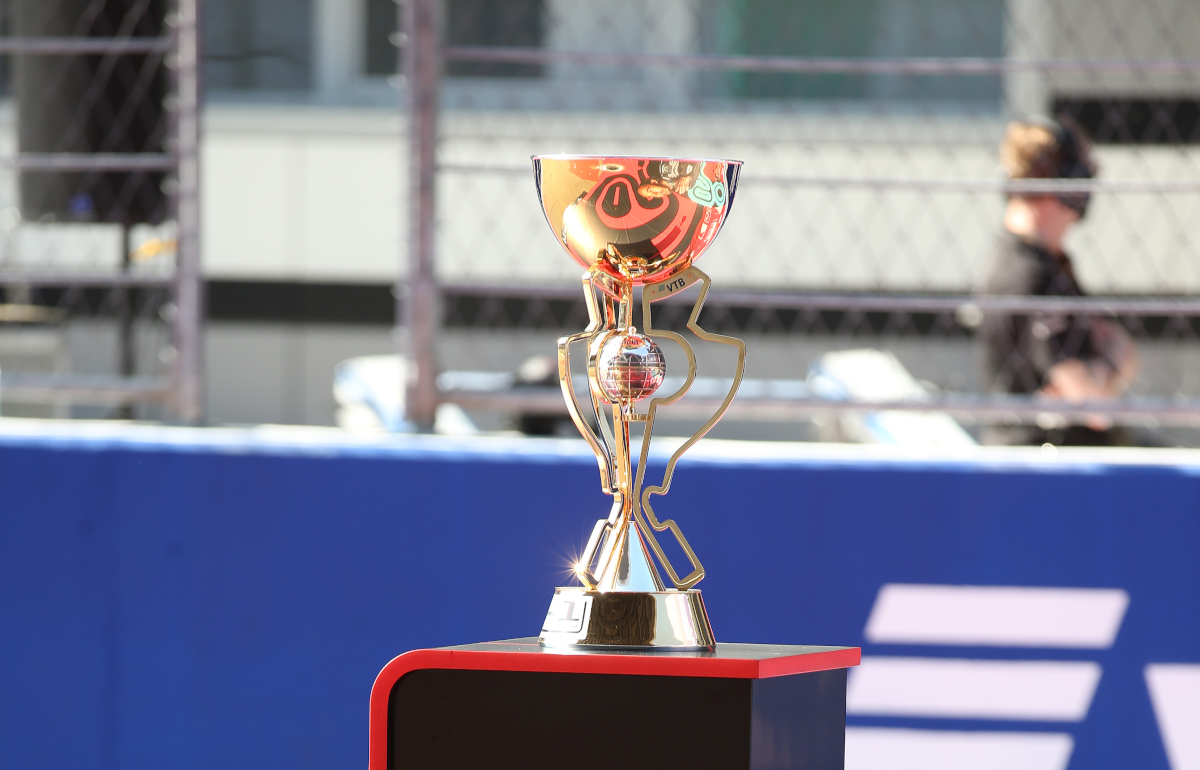 The Russian Automobile Federation [RAF] has vowed to "protect the interest" of Russian athletes, saying calls to ban them are "discriminatory".
The FIA announced on Tuesday that participants from Russia and Belarus would no longer be permitted to run under their country's flag, instead having to adopt the FIA flag.
Motorsport's governing body also stated that 'no international/zone competition will take place in Russia and Belarus, until further notice' and 'no flag/symbol or anthem of Russia/Belarus to be used in international/zone competitions, until further notice'.
Those decisions were made in response to Russia's invasion of Ukraine, motor racing joining an ever-growing list of sporting bodies taking a stand.
However, less than a day later Motorsport UK announced that it had taken a harder line, banning all Russian and Belarussian athletes from competing on UK soil.
Motorsport UK has banned Nikita Mazepin from competing in this year's British GP as "no Russian/Belarusian licenced competitors and officials are approved to participate in UK motorsport events".https://t.co/NT47qiu2s2 #F1 pic.twitter.com/V7Lu771gQR

— PlanetF1 (@Planet_F1) March 2, 2022
"This is a time for the international motorsport community to act and show support for the people of Ukraine and our colleagues at the Federation Automobile d'Ukraine," said David Richards, the head of Motorsport UK.
"It is our duty to use whatever influence and leverage we might have to bring this wholly unjustified invasion of Ukraine to a halt."
He also encouraged motorsport communities around the world to take the same approach.
The RAF has hit back, saying that is "discriminatory and contrary" to the FIA's only statute.
Releasing a statement, the RAF said: "The Russian Automobile Federation, for its part, considered a possible decision to remove Russian athletes from participation in competitions as discriminatory and contrary to the FIA ​​statutes, in paragraph 1.2 of which it is said: 'The FIA ​​must promote the protection of human rights and human dignity and refrain from discriminating on the basis of race, colour skin, gender, sexual orientation, ethnic or social origin, language, religion, philosophical or political beliefs, marital status or disability in the course of their activities and from taking any measures in this regard. The FIA ​​will focus on other unrepresented groups in order to achieve a more balanced representation of gender and race and create a more diverse and inclusive culture.'
"The Russian Automobile Federation believes that all sports organizations, including the RAF and the FIA, need to take a neutral position on these issues, focus on sporting achievements and not use them as an instrument of political pressure."
It added: "The RAF continues to fulfill its obligations as the National Motorsport Federation, recognized by the FIA, and will continue to protect the interests of Russian athletes and Russian motorsport."
Motorsport UK's ban on Russian athletes means Nikita Mazepin won't be allowed to line up on the grid at this year's British Grand Prix, that's if Haas don't drop him.
The American team is meeting this week to discuss the fate of the driver and their title sponsor, Russian fertiliser company Uralkali.
Formula 1 has now also confirmed that the sport won't be heading to Russia for the foreseeable future having "terminated its contract with the Russian Grand Prix promoter."
Vettel's strong stance must be followed
Sebastian Vettel's strong stance should be followed by others.