Raikkonen: Blaming Vettel for errors is 'pointless'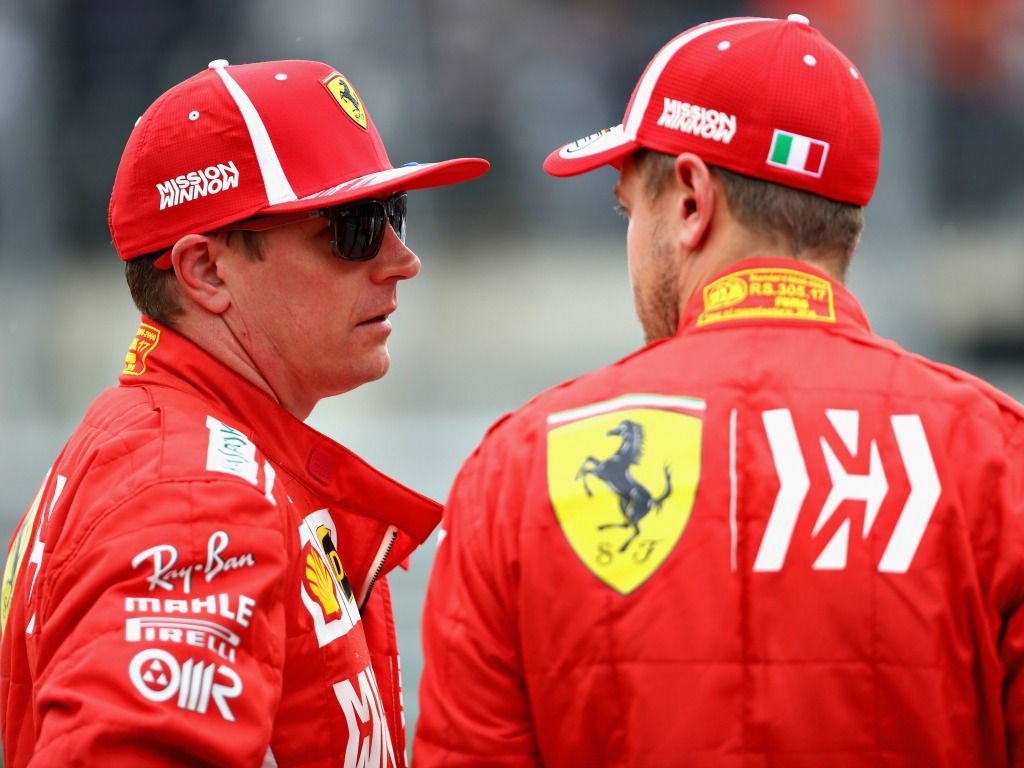 Kimi Raikkonen has defended his Ferrari team-mate, saying it is "pointless" to blame Sebastian Vettel for his mistakes.
The German led the Championship in the summer, but has only won a single race since his heart-break at home in Germany.
Since then, title rival Lewis Hamilton had finished in the top two at every race before Austin to extend his Championship lead to 67 points.
Vettel had spun on the first lap in Monza, after making contact with Hamilton, before then spinning in both Japan and the USA to further minimise the Ferrari man's title hopes.
Raikkonen, though, admitted that it can be too easy to look back on incidents and judge with hindsight.
"I don't know if he made a lot of mistakes," Raikkonen told motorsport.com.
"Germany he went off, but then it was pretty tricky conditions.
"I don't know if that really dictates what happened in the end result. It's hard to say.
"There are always people trying to point finger here and there or [say] 'This is why he didn't win'."
The Finn, who has been Vettel's team-mate since 2015, believes that pointing the finger should not be done, especially in this sport.
"You know, if you want to point finger on someone, there are millions of things that you can [say], 'ah, he should have done this like that and the end result would be different'," he added.
"But afterwards it is very easy to always say that.
"You take 10 years backwards you can point, 'oh, you should have done that differently and you would have won'. It's pointless."
Vettel's latest mistake could have let Hamilton take the title in Austin, but the pair finish in P4 and P3 respectively, taking the battle to Mexico.
Hamilton leads the title race by 70 points, and only needs a P7 finish south of the border, which could see Ferrari's wait for a Drivers' title extend.
Raikkonen is the last man to do so for the Scuderia, back in 2007, with McLaren, Brawn, Red Bull and Mercedes all housing the World Champion driver since.
"I don't really think about it," Raikkonen admitted. 
"So maybe one day, whenever I stop, and then you start thinking, 'I am happy to be world champion with the Ferrari'.
"But I am not really thinking that, 'ah, yeah, I am actually the last one'.
"People say it, but that's how it played out so far. We'll see what happens this year and next year."
The Flying Finn has just three more races left in his Ferrari career, as he moves to Sauber for the 2019 season.
Follow us on Twitter @Planet_F1 and like our Facebook page.