Alexander Albon was comforted by the fact that Kimi Raikkonen suffered a similar spin to him at testing in Barcelona.
Albon was just four corners into his first timed lap as a Toro Rosso driver when he spun out and got ditched in the gravel trap for his troubles.
A similar incident happened with the vastly-experienced Kimi Raikkonen on his first day of testing on Monday, which helped Albon keep his emotions in check.
"The morning was a little bit difficult, to be honest," Albon said in the paddock area at the Circuit de Catalunya.
"I didn't want to think about it [the early spin] too much, and Kimi did it yesterday so that kind of reassured me a little bit.
"It was a good experience. The high-speed stuff is still new to me, it was a bit of a shock, but I'll get used to it.
"I did a filming day previously so it wasn't a total shock and we've been quite a lot of time in the simulator for this very reason.
"So the feeling was that I knew what the car could do, but once you have the G-Forces and you have the speed going, it does take a while.
"You know in your mind what you can do to the car, but doing it is a different story. It took a while to build up and there is some margin left but it felt okay.
"But these cars, there's so much grip, the braking, the feeling in general, it can't come to you straight away."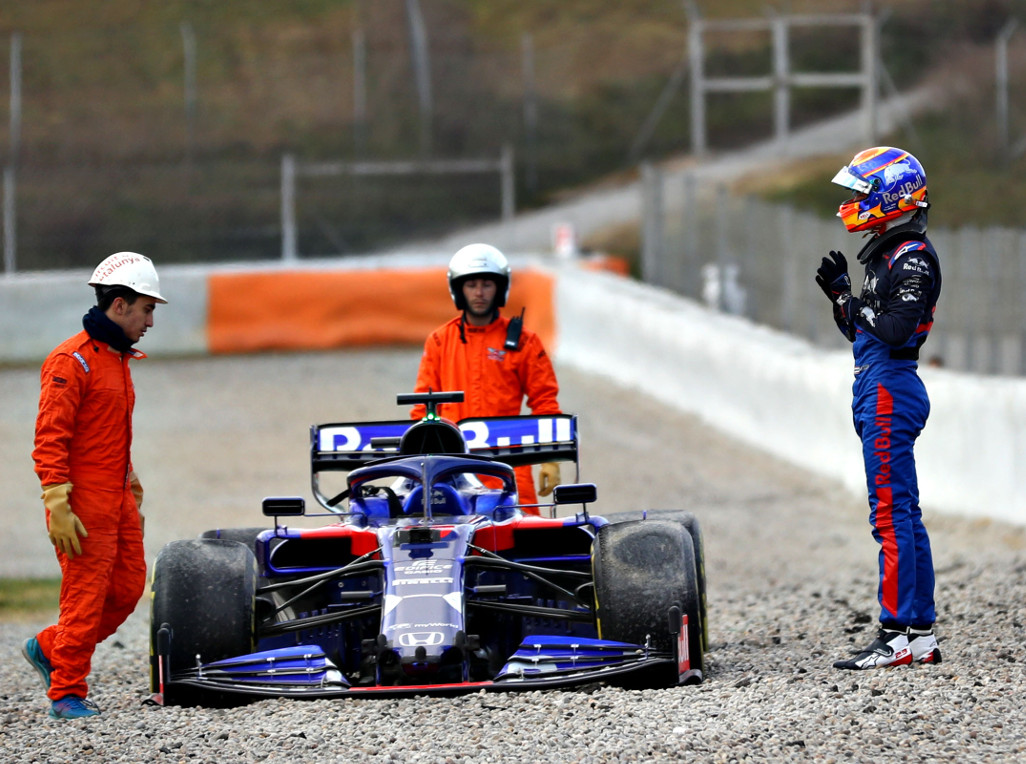 Albon, though, recovered superbly from the early wobble, put down to a steering problem by Toro Rosso.
The British-born Thai driver went on to record 132 laps in the STR14 and nestled himself into P4 on the day two timesheet with a best time of 1:19.301.
"It was a few laps today!" he added. "I definitely felt it.
"But it was okay, I could already feel it coming in the morning, I was like 'it's going to be a little bit of a long day'.
"The guys blessed me with a couple of race runs, I said 'thanks for that!'. I'll feel it tomorrow, that's for sure."
Follow us on Twitter @Planet_F1 and like our Facebook page.