Kimi won't be 'more aggressive' against Lewis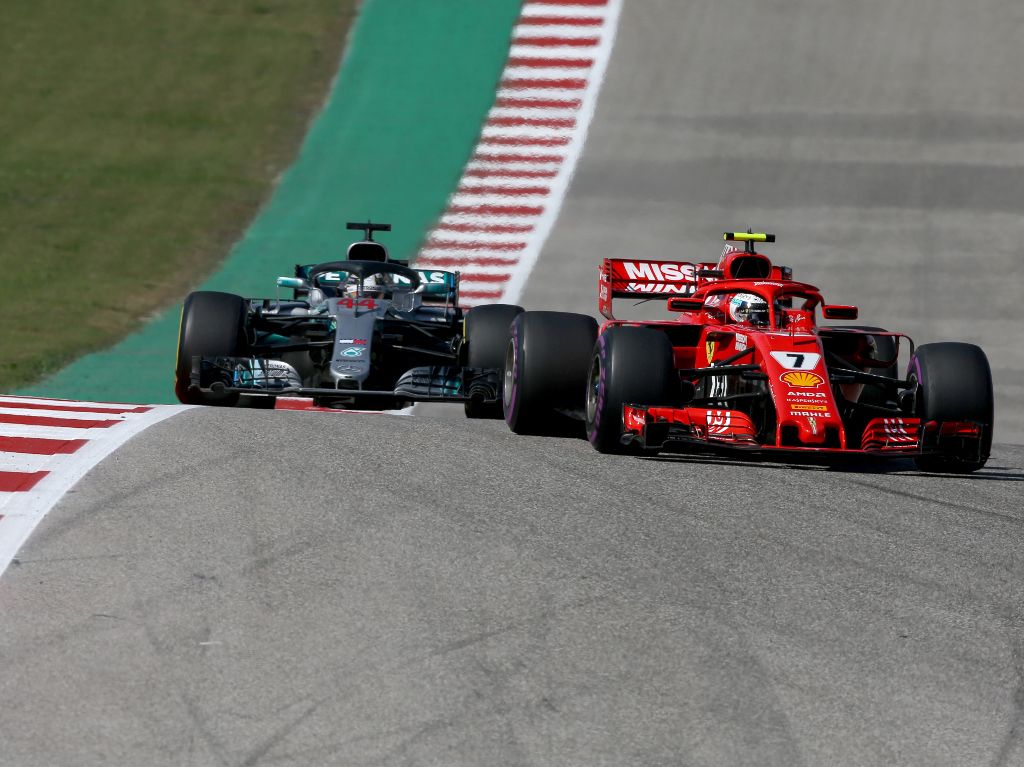 Kimi Raikkonen has reiterated he won't do anything "crazy" when racing Lewis Hamilton, even if the title is still at stake.
Last time out at the United States GP, Hamilton's first shot at wrapping up the title, Raikkonen found himself out on track ahead of the Mercedes driver.
Hamilton had pitted early in what was a two-stop strategy while Raikkonen ran a longer first stint.
Hamilton closed up on Raikkonen with the Finn informing his Ferrari driver that he wouldn't do anything "stupid" to cause problems for Hamilton.
"For sure my purpose is not to be any more aggressive against him than anybody else," Raikkonen said.
"I don't believe in doing crazy things. I want to do my race and do the best that I can do.
"If that impacts the championship then that's how it is but I will not do any crazy stuff to be a part of it.
"My job is purely to try to win, I'm here for that and I will play as fair as is possible and that's how it's going to be and how it's always going to be.
"We know what is fair and what is not and I got a bit close once because I lost a bit of grip but there was nothing crazy going on."
As the race played out, Raikkonen took the win, Hamilton was third and Sebastian Vettel finished fourth to take the title fight to Mexico.
The 2007 World Champion heads to Mexico City determined to get his best result possible.
"I can only do my best. Whatever the end result is, that's how it's going to play out. For sure, if we have a chance to fight for a championship I will do my job and that would be absolutely perfect for all of us but we can only do our best.
"I said that before the race and before many races and whatever the end result is, that was our best and if [in Austin] we would be second or third, it wouldn't really feel too bad because I knew that I did the best I could and it was like this so I'm happy about it.
"We'll go next weekend and try to do the best that we can. We keep fighting until the last race and then we see what happens after that."
Follow us on Twitter @Planet_F1 and like our Facebook page.