Ralf doesn't appreciate Steiner talking to the press about Mick
With Mick Schumacher on a final warning with his team boss, Ralf Schumacher has slated Guenther Steiner's draconian management style.
Steiner has been Mick's boss ever since he joined the Formula 1 grid in 2021.
But while last season the German was the golden boy, comfortably quicker than his team-mate Nikita Mazepin, this season he has been out-paced and out-shone by the returning Kevin Magnussen.
To make matters worse, he has yet to score a point while his Jeddah and Monaco crashes have left Haas with a $2 million dollar repair bill.
It is safe to say that Steiner is not impressed and, in the build up to the Baku Grand Prix weekend, issued his driver a final warning.
"It's just not possible to continue like this," Steiner said as per Motorsport.com, "and he knows that."
He added: "I think there's a lot of things going on, but there is not one simple answer. We need to see how we go forward. There's a lot of things we have to sort out now."
But while the team boss says he has not been lecturing the 23-year-old as that would be counter productive, his uncle still feels the Italian's "extremely authoritarian" management style isn't helping the situation.
The former driver turned pundit told F1-Insider.com: "Steiner's style makes it difficult for the drivers.
"He has an extremely authoritarian leadership style that I remember from my active Formula 1 days. But today it is no longer up-to-date."
He added: "Both made mistakes, both Mick and the team. Except that the mistakes were not publicly mentioned by the team."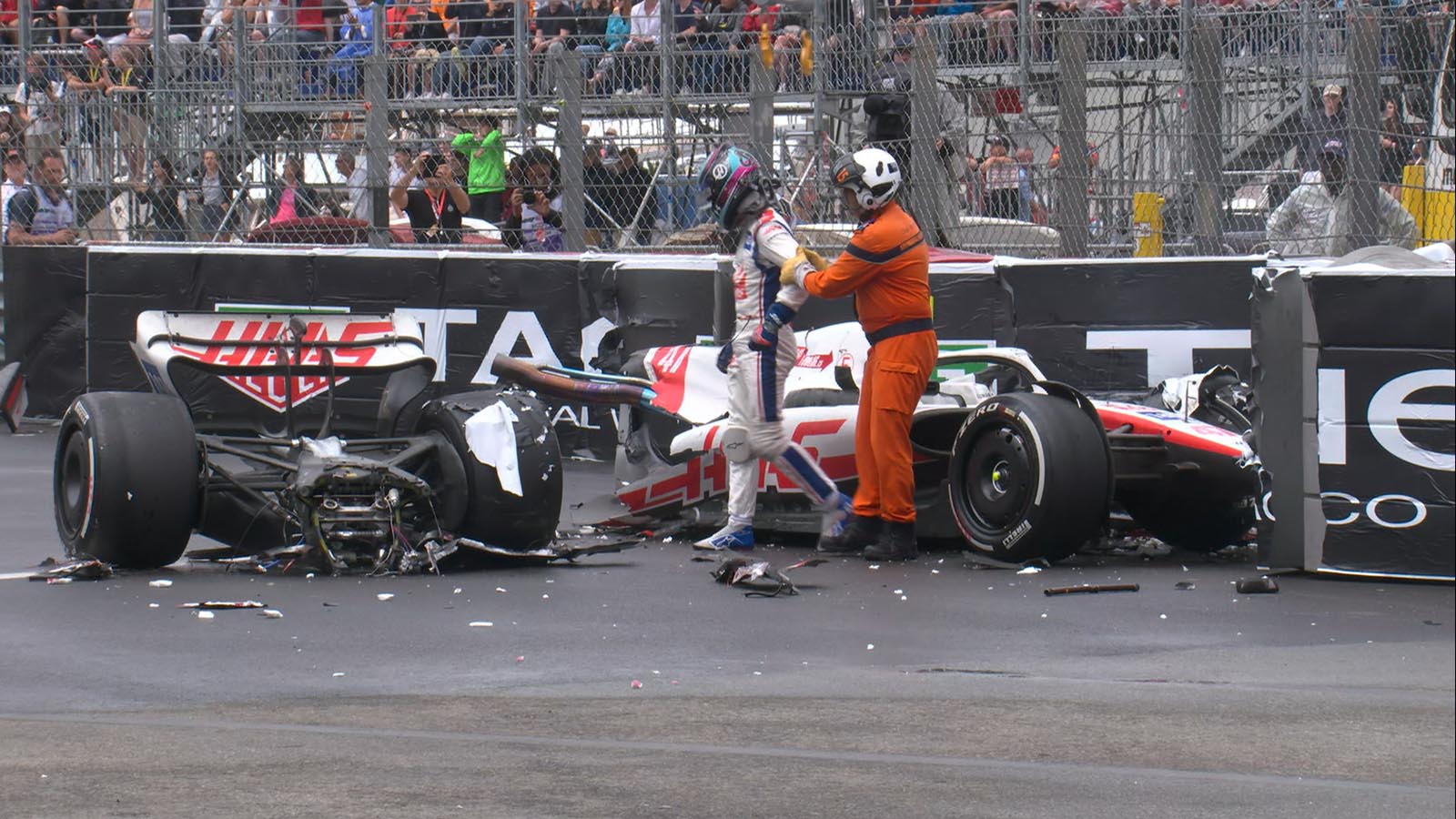 Schumacher says he knows what it is like to drive for a testing boss.
Racing for Williams under Sir Frank Williams from 1999 to 2004, the German reckons one thing Steiner and Williams had in common is that they'd speak to the media in order to put "pressure" on their drivers.
"Frank wanted to stir up conflicts instead of spreading team spirit and harmony," he said. "He believed that drivers perform better when they hate each other.
"Similar to Steiner, he first talked to the press, which he supplied with information to put pressure on the drivers.
"All I can say is that both I and my team-mates would have performed it better if there had been more cohesion, because all the mind games use up unnecessary energy."
He believes his nephew would be getting better results if he was under the leadership of someone like McLaren's Andreas Seidl or AlphaTauri's Franz Tost.
"I can well imagine that Mick would already have points under a team boss like Franz Tost or Andreas Seidl."
"[Daniel] Ricciardo's crisis is also addressed in public, but you never get the feeling that Andreas Seidl's team isn't doing everything possible to get out of it together.
"As for [Yuki] Tsunoda, he had a few glitches early last season, too. Then team boss Franz Tost took care of him personally. With the result that he can develop his great talent this season and can even be a serious candidate for the place next to Max Verstappen at Red Bull in the next three years."