'Bulldozer approach' has led to Aston Martin 'disaster'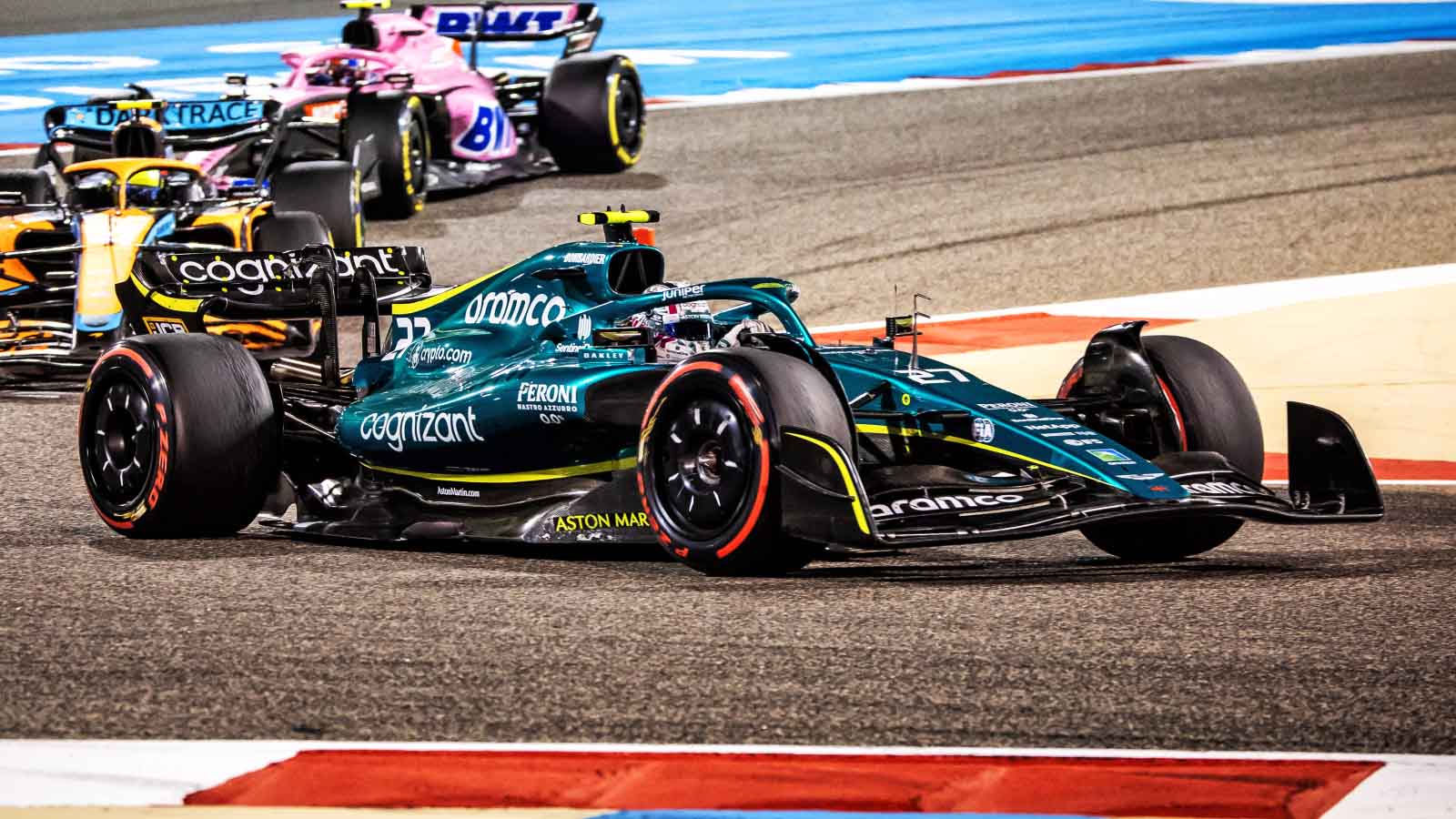 Ralf Schumacher has dubbed the Aston Martin AMR22 "a disaster" and feels the team's Toyota-like "bulldozer approach" to reaching the front may not work.
Schumacher was a Toyota driver when the Japanese giants owned a Formula 1 team in the 2000s, and felt it was an example of a big brand entering the sport, spending a lot of money in the hope of building a front-running team and ultimately failing in its aims to do so.
The German drew parallels between that and Aston Martin's current situation, with boss Lawrence Stroll currently in the process of funding a new factory and wind tunnel for the Silverstone team having already recruited more than 200 new staff members with the aim of mixing it with Formula 1's big hitters.
The AMR22 hit the competitive trail in Bahrain and neither driver could make it out of Q1, with Nico Hulkenberg – deputising for Sebastian Vettel – qualifying 17th and Lance Stroll 19th. The Canadian managed to recover to P12 in the race, but the team are starting on the back foot with the car's competitiveness and Lance Stroll later admitted the team are currently on a "learning curve" to try and improve.
New week, new opportunities. 👊 #WeClimbTogether #IAMCREATIVITY | @ConorMcDPhoto pic.twitter.com/db1EFn8GVm

— Aston Martin Aramco Cognizant F1 Team (@AstonMartinF1) March 21, 2022
With that, Schumacher believes the car is not up to scratch anyway and that the aim of wanting to get to the front of the field quickly "simply doesn't work", and things may get "complicated" for the team as a result.
"The car is, so we hear, a disaster," said Schumacher on AvD Motor & Sport Magazin on German TV, quoted by F1-Insider. "It has to be able to do everything you don't need. And on top of that, apparently the team owner is now also sitting in the meetings and voicing how things should be done. If that's the case, it gets really, really complicated.
"The team have lost the thread. They wanted to achieve too much too quickly and that simply doesn't work in Formula 1. You can't just take a lot of people and a lot of money, put them in a pot, stir it briefly and then something good comes out.
"The team wanted to take a bulldozer approach and that didn't work at Toyota."
Ex-Formula 1 driver Christian Danner agreed with Schumacher's sentiments surrounding the current state of the team and is not expecting immediate results to come their way after their expansion.
"Aston Martin's predecessor team was a small and efficient racing team," Danner said. "If you blow it up with a lot of money, it doesn't necessarily get better straight away.
"Then it becomes really problematic. And Papa Stroll, after all, is not exactly known for taking a particularly sensitive approach to it."
PlanetF1 Verdict
Bulldozer approach has led to Aston Martin disaster
Ralf Schumacher has called Aston Martin a disaster.