'Vettel would have benefited by 0.03-0.05s per lap'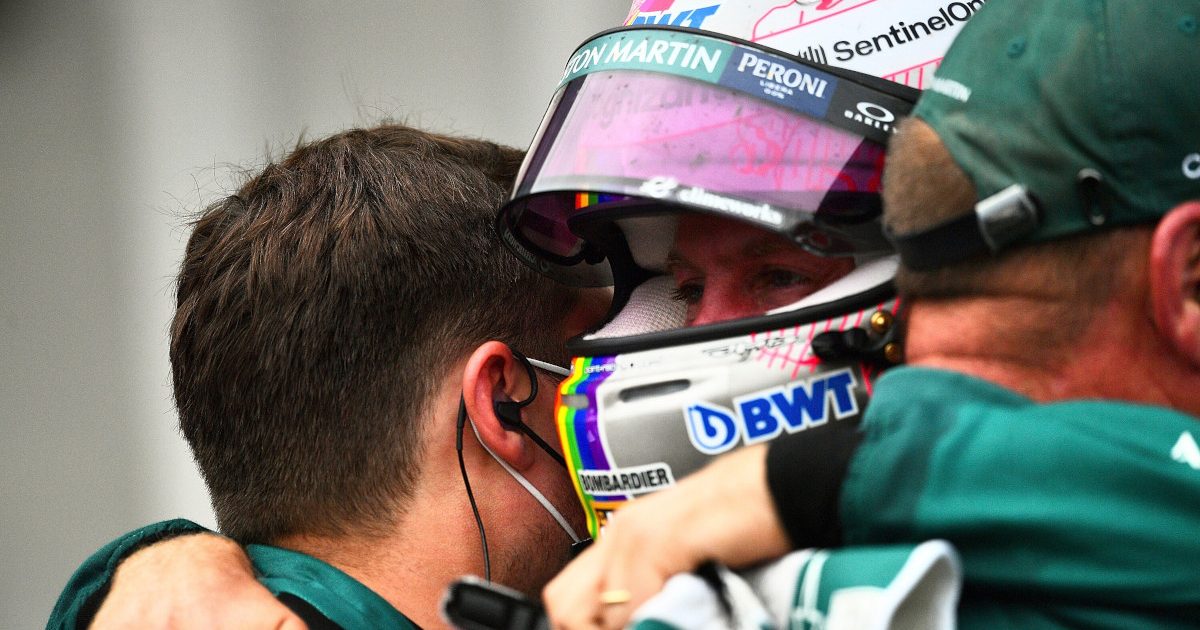 Ralf Schumacher says disqualifying Sebastian Vettel from the Hungarian GP is "definitely justified" as his AMR21 was "0.03-0.05s per lap" faster with its missing fuel.
Vettel brought his AMR21 home in second place at the Hungarian Grand Prix, the German celebrating his second podium with his new team.
Hours later the smiles turned to frowns as Vettel was disqualified from the race after the stewards were unable to get a full litre of fuel out of his car.
Formula 1 rules state that all the teams must be able to withdraw a mandatory one-litre fuel sample after a grand prix that the stewards use for testing.
Aston Martin could not do this, Vettel's car only holding 0.3mls.
Team principal Otmar Szafnauer was baffled, saying "by all of our calculations, there should still be 1.44 litres of fuel left in the car after the 300 millilitre sample was taken."
The team immediately notified the FIA of their intention to appeal but Schumacher reckons it is a slam dunk disqualification.
He told Sky Germany: "I don't even know why Aston Martin is planning to appeal Vettel's disqualification in the first place.
"It is clear in the rules: You need a litre of fuel, from which various samples are taken. If you don't have that litre, it's disqualification.
"That was a clear mistake by the team, they should have known that."
Asked for his thoughts on what went wrong, Schumacher added: "From my point of view, the reason can only be that there was a shortfall of about two litres when filling. This amount could and should have been saved during the race.
"The severity of the punishment is definitely justified.
"Due to the lack of weight alone, the Aston Martin was definitely three to five hundredths faster per lap, then you can work out how much that made a difference over the entire race."
Denied a second podium, Vettel dropped to 12th in the Drivers' Championship, he is however 12 points ahead of Lance Stroll.
"How the season continues for Sebastian Vettel will depend on how the car develops," Schumacher said.
"The team is still young, otherwise mistakes like in Hungary would not happen, they have to work on that at Aston Martin.
"It is nice for Sebastian that he is slowly staying ahead in relation to his team-mate."