Ralf Schumacher baffled by the lack of consequences for Ferrari's mistakes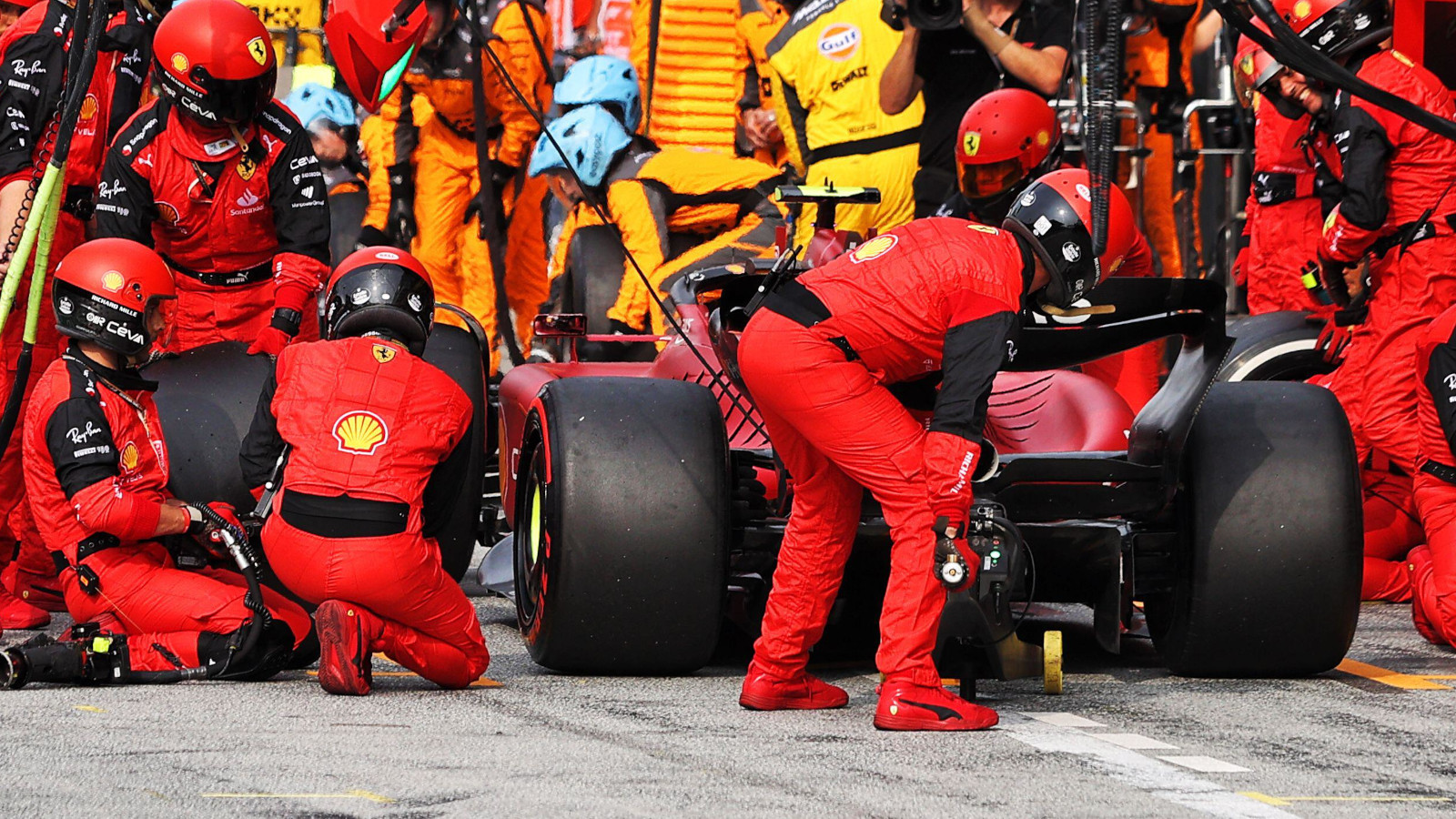 Ralf Schumacher is baffled as to why there are never any consequences, other than lost points in the championship, for Ferrari's repeated mistakes.
The former driver has reiterated his belief something needs to change.
In a championship in which Ferrari seem to have more mistakes on the board than podium finishes, two more were added to the list at the Dutch Grand Prix when the team bungled Carlos Sainz's pit-stops.
A late call by the strategists for Sainz to stop on lap 15 meant his mechanics were not ready and the driver was stationary for 12.7s as they hunted down his left rear tyre. Even team boss Mattia Binotto called it a "mess, what happened, a mess".
Fast forward to the end of the race when the Safety Car came out for Valtteri Bottas' stricken Alfa Romeo and this time it was an unsafe release into Fernando Alonso's path that cost Sainz.
Hit with a five-second penalty, the driver dropped from fifth to eighth.
Schumacher wants to know why heads have not rolled at Ferrari.
"It wasn't just the pit-stop that went wrong – the tyre was missing, the wheel gun was in the way and it was let out," he told Sky Deutschland. "I don't understand it anymore.
"Even if it's a great team, too many mistakes are made. No consequences for that – nothing seems to have changed in Italy."
Such is Schumacher's disillusionment with Ferrari that he reckons even if they have the fastest car at this coming weekend's Italian Grand Prix, they will find a way to throw away the win.
"You have to get to the bottom of things," he added. "We've had a large part of the season and they still make mistakes like this.
"What happened on top is that Ferrari are slowly regressing.
"In my opinion, Red Bull keep moving forward, Mercedes come around the corner every now and then – even at Monza I don't see a chance for Ferrari.
"Even if their car was faster, they would probably still make a mistake in the pits. They don't learn from mistakes. That would worry me if I had something to say there."
Another Ferrari misfortune with @Carlossainz55 1st pit stop #DutchGP pic.twitter.com/uvLTj9mjvY

— IYDKYDG (@ricpac) September 4, 2022
The German also weighed in on Mercedes' grand prix and Lewis Hamilton's lost win.
The Briton was leading behind the Safety Car when Max Verstappen stopped for soft tyres, George Russell also making the call to pit while Hamilton stayed out.
He could do nothing to defend the lead on old medium tyres and dropped from first to fourth.
"Lewis Hamilton was strong, he suffered most from the Safety Car," said Schumacher. "Maybe he made a small mistake himself with the tyre decision.
"However, Max still had a lot of reserves. Nevertheless, it would be again the tyres were also crucial, as was the confusion caused by the many pit-stops and the Safety Car."