F1 blasted after 'outrageous' Las Vegas GP incident sees driver 'punished twice'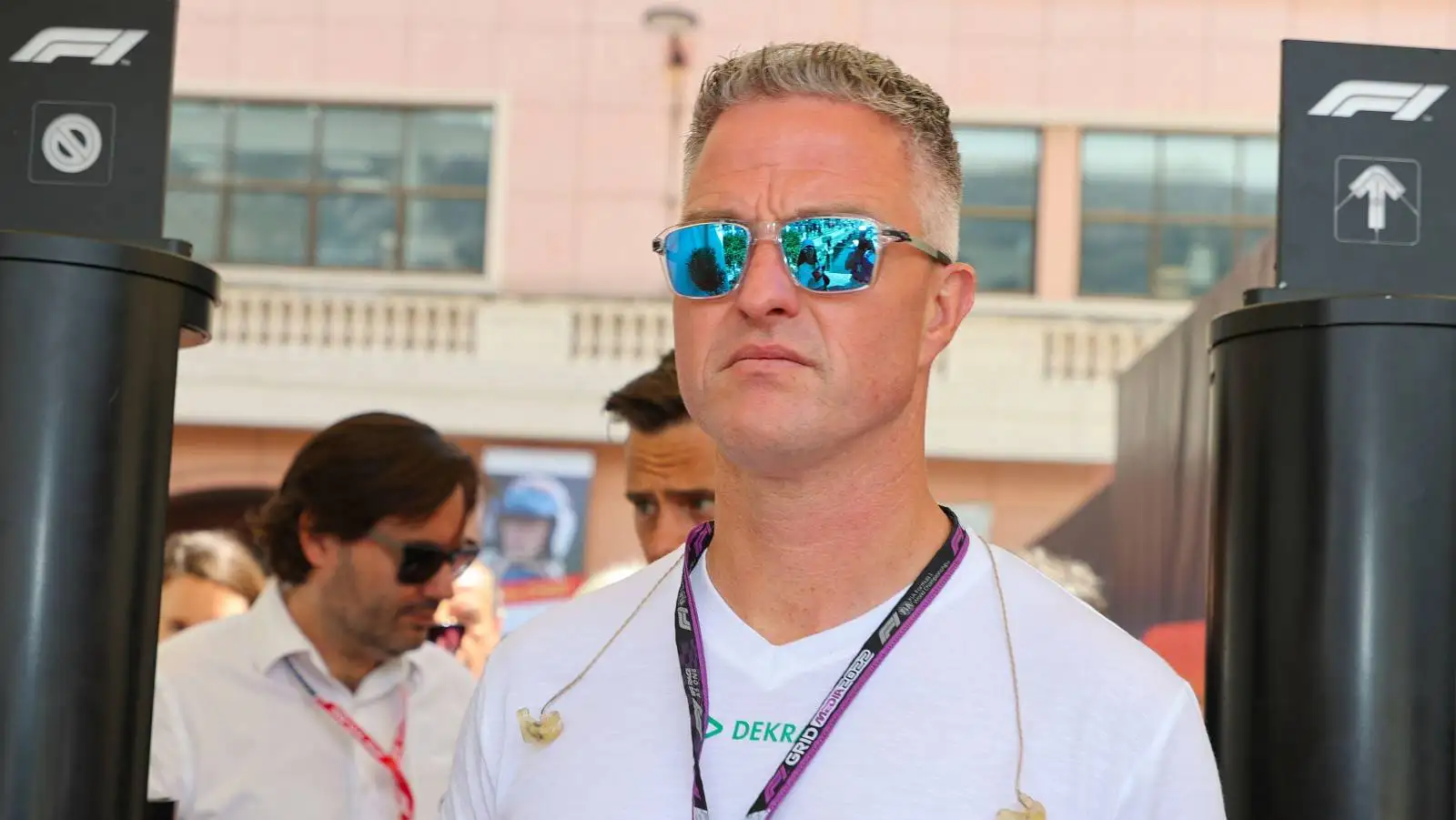 Handed a 10-place grid penalty for the Las Vegas Grand Prix, Ralf Schumacher says Carlos Sainz has been "punished twice".
Sainz's Ferrari was wrecked during Thursday night's opening practice session when he drove over a concrete frame around a manhole cover that had failed.
The impact on the underneath of his car broke not only the chassis but also his seat with reports claiming it punched a hole that he could see the ground.
Stewards rejected Ferrari's appeal to quash Sainz's penalty
However, with the list of damaged parts including his internal combustion engine, energy store, and control electronics, Sainz has been hit with a 10-place grid penalty for taking new power unit components.
Ferrari appealed that given it wasn't the driver's fault, but the stewards rejected that.
They stated: "Notwithstanding the fact that the damage was caused by highly unusual external circumstances, Article 2.1 of the Formula 1 Sporting Regulations obliges all officials, including the stewards, to apply the regulations as they are written.
"Accordingly, the mandatory penalty specified under Article 28.3 of the Sporting Regulations must be applied."
They added that had they had "the authority to grant a derogation", then they "would have".
It was suggested by former F1 drivers Jenson Button and Karun Chandhok that the matter be put to a vote amongst the teams as they felt the penalty was harsh on the driver.
Fellow former F1 driver Schumacher agrees, going as far as to say it penalises Sainz "twice".
PlanetF1.com recommends
F1 2023: Head-to-head qualifying and race stats between team-mates
F1 2025 driver line-up: Who is already confirmed for the 2025 grid?
"There doesn't seem to be a real solution. You could have done a team vote," he told Sky Deutschland.
"As crazy as it sounds, there is no force majeure [in the regulations].
"I find it unbelievable, almost outrageous, that Sainz will be punished twice."
As for Sainz, the Ferrari driver was baffled by the call not to grant him an exemption.
"Unfortunately, as the session finished, the team communicated me that I was taking a 10-place grid penalty for something that I have no fault and the team has no fault," he said.
"And obviously, this has changed completely my mindset and my opinion on the weekend and how the weekend is going to go from now on.
"You can obviously [understand] how disappointed and in disbelief I am with the situation and you will not see me very happy this weekend."
Read next: Daniel Ricciardo questions F1's 'due diligence' after two cars 'ruined' in practice chaos