Ralf criticises 'childish' Hamilton and Vettel's protests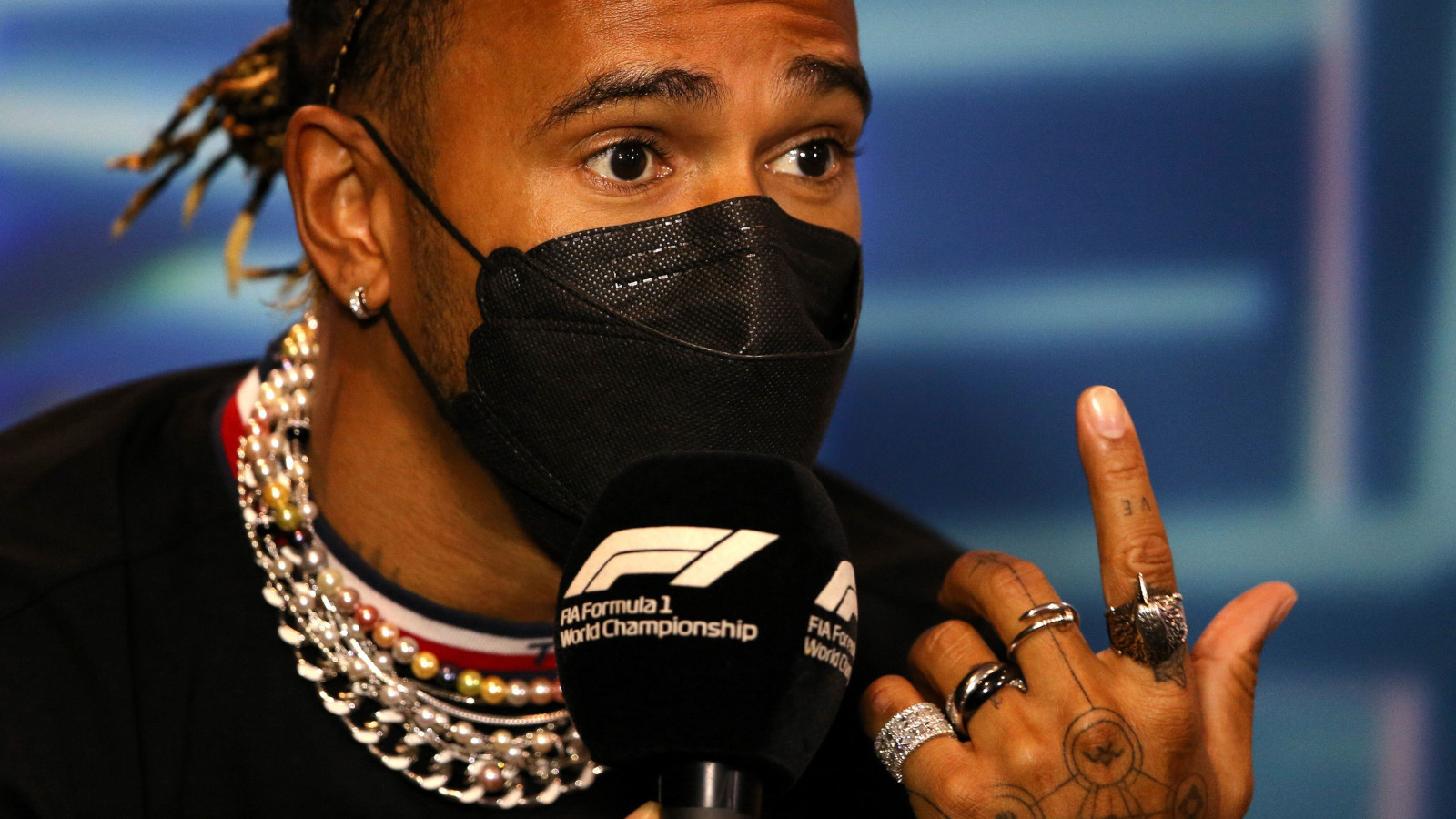 With one wearing three watches to Friday's press conference and the other his underpants on the outside of his race suit, Ralf Schumacher says Lewis Hamilton and Sebastian Vettel's token protests in Miami were "childish".
Both Hamilton and Vettel, two of Formula 1's elder statesmen, had something to say about the FIA enforcing a ban on drivers racing with jewellery as well as ensuring they wear fire-retardant underwear.
In his pre-race notes for the Miami Grand Prix, FIA race director Niels Wittich reminded the drivers both jewellery and underwear would now form part of the weekend's official scrutineering.
Hamilton arrived for Friday's driver press conference decked out in bling that included three watches and eight rings, while Vettel was seen walking down the pit lane with his underpants outside his race suit.
Schumacher, a former F1 driver turned commentator, called it "childish".
Lewis Hamilton and Sebastian Vettel taking the piss out of the fia is killing me pic.twitter.com/DLOe7vV9Zq

— nic 🏁 (@nnicolef1) May 6, 2022
"I find it all a bit childish, to be honest," he told Sky Deutschland, adding they "should actually be in favour because it's about safety".
The 46-year-old went on to say the likes of Hamilton and Vettel, with 11 World Championship titles between them, should be setting an example to the youngsters.
"The drivers who drive Formula 3 and Formula 4 should know the big ones stick to it," he said.
"And above all it's about their own safety and that it's actually a ridiculous thing that such experienced people who have seen so many accidents make fun of it in that way."
Hamilton called Wittich's crackdown an "unnecessary spat" and said he "couldn't get any more jewellery on today", while Vettel said the drivers "should be old enough to make choices also inside the car".
Wittich made it clear in his notes the ban on jewellery, as well as enforcing the regulation that drivers should wear flame-resistant underwear, was based purely on safety.
Not only does jewellery "increase the risk" of burn injuries, but it can also "slow" life-saving medical treatment.
As for fire-retardant clothing, that must be able to "provide the designed level of protection if exposed to flames".
Two years ago, former F1 driver Romain Grosjean suffered burns when his Haas car burst into flames when he crashed on the opening lap of the Bahrain Grand Prix.
It took the Frenchman 28 seconds to extract himself from his burning car, Grosjean suffering burns on his hands and feet.
Hamilton, Verstappen joke about piercings
Lewis Hamilton and Max Verstappen shared a good laugh about the FIA's reminder to the drivers about wearing jewellery while driving.