'Daniel Ricciardo has a good chance of replacing Sergio Perez at Red Bull'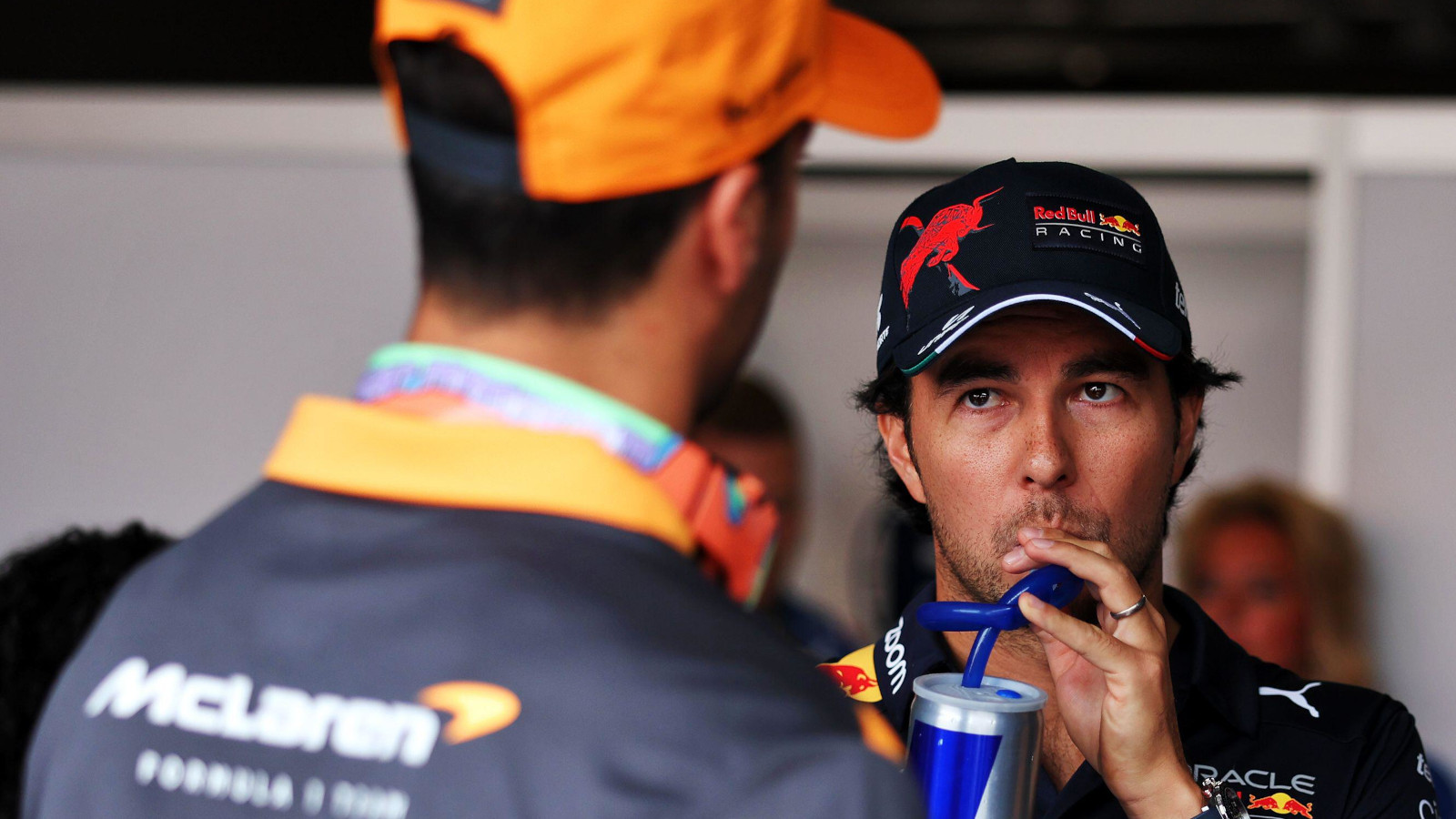 Ralf Schumacher thinks Max Verstappen would prefer Daniel Ricciardo to Sergio Perez as his team-mate, ahead of the Australian's return to Red Bull as third driver.
Red Bull advisor Helmut Marko let slip news that Ricciardo is in line for a third-driver role with his former team in 2023 when interviewed following FP1 for the Abu Dhabi Grand Prix.
Ricciardo, who is leaving McLaren a year early after his contract was terminated by the team, has said he is happy to accept a position as a reserve for next season with no appealing race seat having become available.
It looked to have boiled down to Mercedes and Red Bull for the Australian's services as a substitute – and Marko told Sky Germany at Yas Marina that it will be a return to the team for which Ricciardo won seven grands prix when he raced for them between 2014 and 2018.
That means Ricciardo will be in situ should anything happen regarding Verstappen and Perez, who found themselves in the midst of a disagreement at the Brazilian Grand Prix over team orders.
The situation marked the first cracks in the relationship between the two drivers since they began working together at the start of 2021 – and although the matter was subsequently cleared up internally, Schumacher believes Verstappen would have no objections if Ricciardo was restored as his team-mate.
With the double World Champion holding such influence at Red Bull, Schumacher could imagine the Dutchman trying to exert some pressure to try and get Ricciardo back alongside him instead of Perez.
"Not 100 per cent sure that Perez will still be the team-mate next year," said Schumacher, quoted by Motorsport-total.com.
"I think Ricciardo has a good chance. Behind the scenes it must be very, very aggressive and I think Max wants a new combination.
"Max is now the spearhead of Red Bull. The whole future is set up for him until 2028.
"At the end of the day, he pulls the coals out of the fire, brings home the victories.
"Accordingly, I could imagine his contract also gives him the opportunity to have a say in who drives next to him. And I think he prefers Ricciardo."
How realistic is it that Daniel Ricciardo could replace Sergio Perez?
Let's not forget why Ricciardo finds himself settling for a third driver role next year – he has vastly under-performed for McLaren.
Since the 33-year-old left the team at the end of 2018, Red Bull struggled to find a driver who could even get close to Verstappen in terms of performance.
They finally found the right candidate in Perez, who has won three races for the team and is in with every chance of finishing second to his colleague in the Drivers' standings – as well as having contributed to Red Bull winning this year's Constructors' championship.
Why would Red Bull want to change an effective partnership just because of one spat over team orders? And especially when they face a strong renewed challenge from Mercedes in 2023.
It is entirely feasible that if Ricciardo returned to a team with which he is familiar, and has enjoyed success with, that he could rediscover his mojo.
But it is equally possible that he is simply not the driver he was.
An experienced back-up if required, yes. However, it is difficult to escape the feeling that if the Interlagos incident proved to be a breaking point in the relationship between Red Bull and Perez – and surely it will not – that bringing back Ricciardo would be a definite backward step.
Read more: Red Bull release statement after Verstappen-Perez team order row