Ralf Schumacher thinks Daniel Ricciardo's time in Formula 1 is over
Daniel Ricciardo looks to be facing the end of his Formula 1 career if he leaves McLaren at the end of this season, says Ralf Schumacher.
The Australian has reportedly been told he will be replaced by his younger compatriot Oscar Piastri for the 2023 campaign.
That news has yet to be confirmed, however, and forms a leading storyline in the 'silly season' saga that began with Sebastian Vettel announcing he will retire after the season-finale Abu Dhabi Grand Prix in November.
Aston Martin therefore needed a driver and signed Fernando Alonso from Alpine, who promptly announced Piastri as the Spaniard's successor.
Daniel Ricciardo saga shows brutal nature of F1
Daniel Ricciardo is facing a year on the sidelines if he cannot secure another F1 seat away from McLaren.
That was knocked down within a couple of hours by the reigning Formula 2 champion though, who posted on social media the information was "wrong" and that he would not be driving for Alpine next year – as his strong links with McLaren began to emerge.
Talk of the amount of compensation Ricciardo would demand from McLaren if his contract was ended a year early has also surfaced, that figure dependent on whether he would accept an offer to race for another team – such as Alpine, for example.
But if the 33-year-old does not return to the Enstone-based squad, whom he left when they were titled Renault to join McLaren at the end of 2020, that may be it for him in F1, according to pundit Schumacher.
"And then there is the question of Daniel Ricciardo," said the former Williams, Jordan and Toyota driver on the Sky Germany website.
"Personally, I can't imagine him getting another chance in Formula 1. But I wouldn't know who Alpine should take at the moment."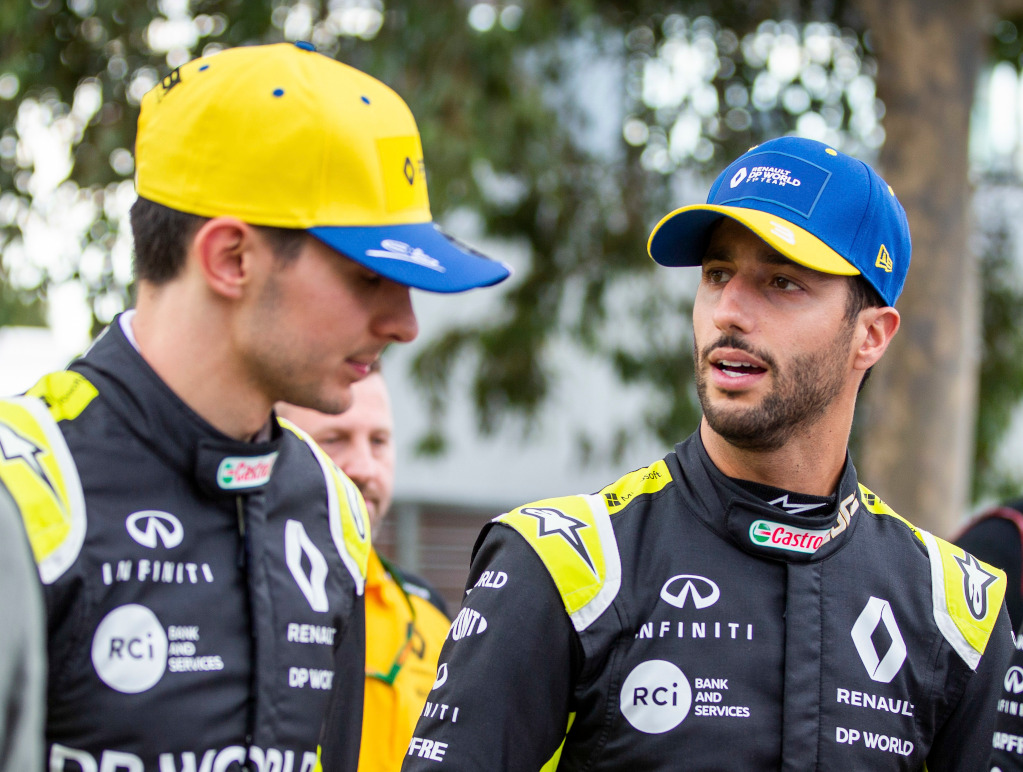 Will it be Daniel Ricciardo at Alpine in 2023 or someone else?
Alpine's choice as the partner for Esteban Ocon is certainly the big quandary as of now regarding the 2023 F1 line-up – unless, of course, they win what is likely to be a court case up against McLaren for the services of Piastri.
Will they go for a current driver elsewhere on the grid whose future is not nailed down for the medium term, such as Pierre Gasly or Ralf's own nephew Mick Schumacher?
Could there be a Kevin Magnussen-style return for a racer who thought their F1 career was done, such as Nico Hulkenberg or Daniil Kvyat? The latter would depend on him competing under a neutral 'FIA' flag, of course.
Or what about another youngster if they are snubbed by Piastri? Options include F2 Championship leader Felipe Drugovich or their own academy prospect Jack Doohan.
Here's what Ralf Schumacher says: "The names are there, with every cockpit. Mick hasn't signed a contract yet either, so he would be a candidate. A candidate with speed, as you have seen.
"Nico Hülkenberg is also still in the starting blocks."