'One gets the impression Ferrari want Red Bull to win'
Ralf Schumacher says Ferrari's antics in the opening laps of the Austria sprint leave one with the impression "they really want Red Bull to become World Champion".
Lining up second and third on the Red Bull Ring sprint race grid, Charles Leclerc spent the opening laps defending against his own team-mate Carlos Sainz rather than fighting Max Verstappen for the lead.
That meant the Dutchman was able to pull away from the squabbling Ferraris, so much so that even when Leclerc had shaken off his team-mate's challenge, the gap was too big for him to hunt down the Red Bull driver.
"We're surprised, but grateful," Helmut Marko told Sky Deutschland of Ferrari.
Former driver turned pundit Ralf Schumacher replied to the Red Bull motorsport advisor: "If Ferrari, your B team or C team, continues to help you, then it's going well.
"One gets the impression that they really want Red Bull to become World Champion."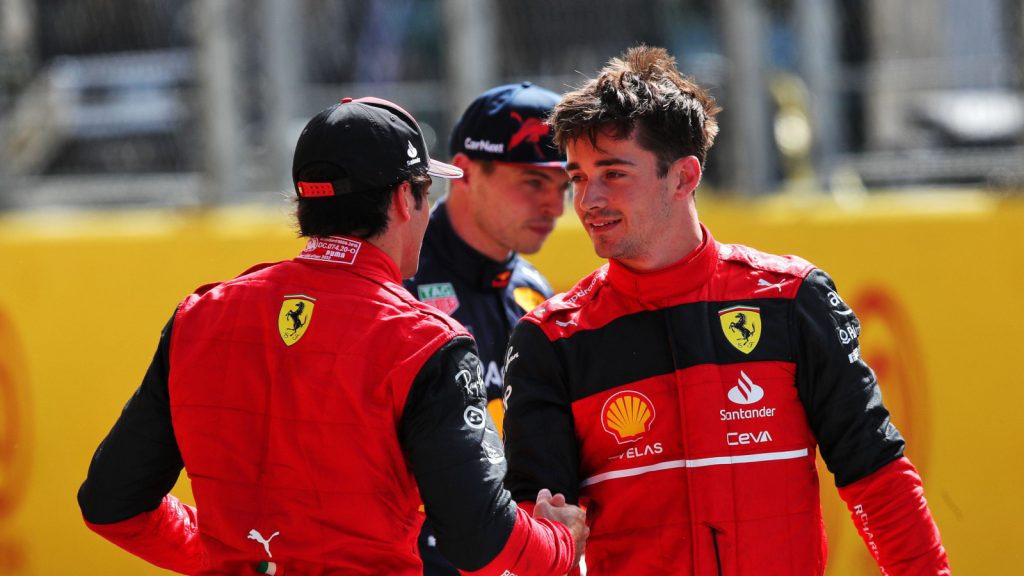 Schumacher is perplexed by Ferrari's antics given that just one race weekend earlier the Scuderia had backed Sainz for the win at the British Grand Prix.
With both drivers in contention that Sunday, Sainz was given the better strategy with a late pit stop behind a Safety Car while Leclerc, despite leading the race, was left out on old tyres.
Sainz claimed the victory with Leclerc falling off the podium in fourth place.
One week later it was the Monégasque driver who Schumacher reckons Ferrari wanted on the top step, a decision that he says Sainz clearly didn't agree with.
"They probably want to push Leclerc again now," Schumacher believes. "But both drivers don't agree. I think you can see that.
"They were very tough on each other. That was critical at times.
"But then Leclerc was able to break away a bit or Sainz was called back. I don't know."
Verstappen won the sprint race but wasn't able to hold off Leclerc in the grand prix, the Monégasque driver taking his first win since Australia.
He now trails Verstappen by 38 points with Sainz, who recorded a DNF, a further 37 points back.
Schumacher believes Mattia Binotto is going to have a tough task managing his drivers.
"There is no agreement anymore," continued the German. "At the moment the two would not go on vacation together either. They don't really look at each other either. You can tell."
A much-needed Ferrari victory
Ferrari, and Charles Leclerc, really needed that win - even if the path was not a smooth one.