Ralf Schumacher: Ferrari still 'suffering' from Sergio Marchionne's all-Italian wish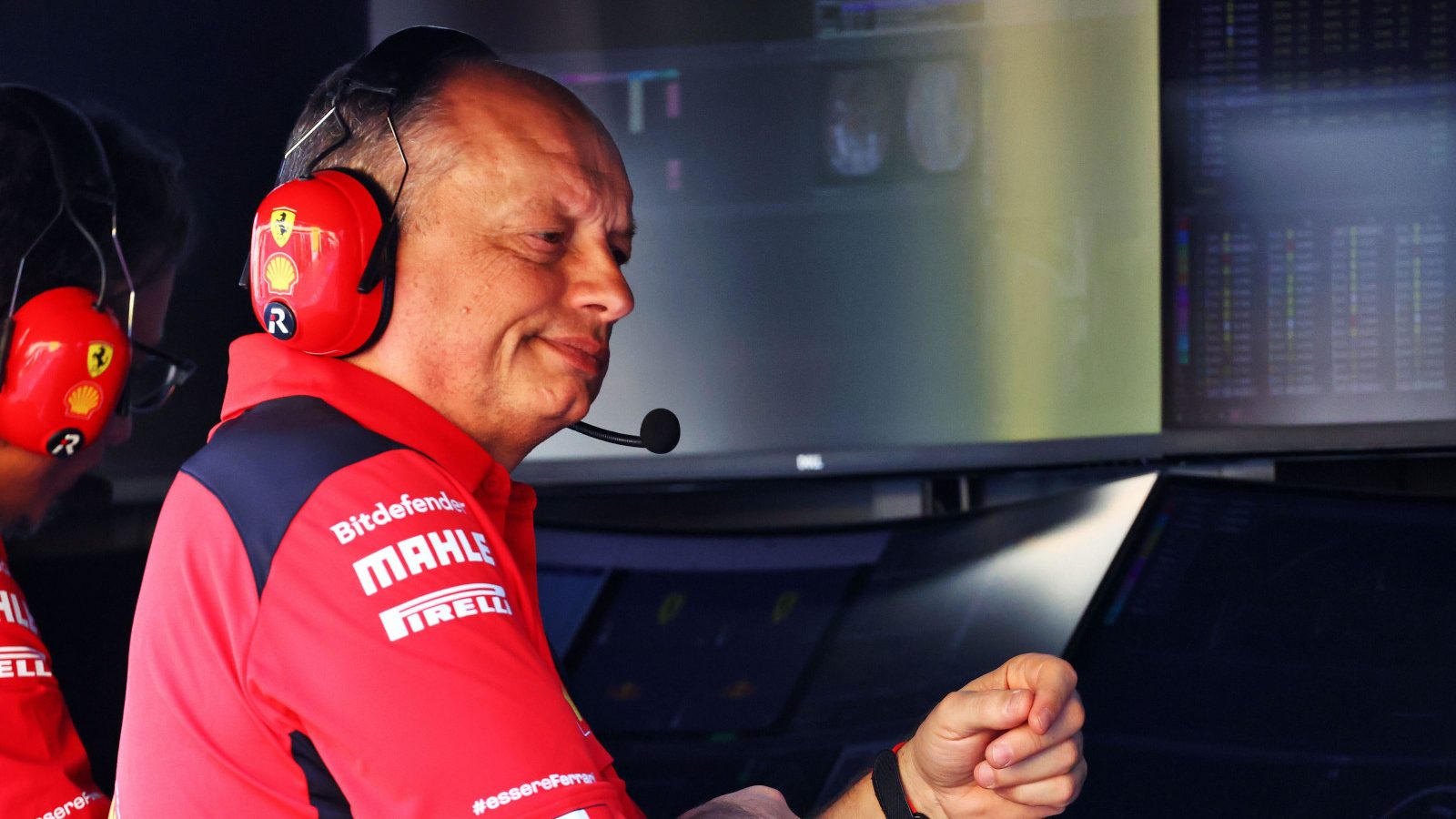 Ralf Schumacher believes Ferrari are still "suffering" from the "politics" of the wishes of the late Sergio Marchionne, with the former Ferrari figurehead believing an all-Italian version of the team is how the Scuderia should operate.
Marchionne, formerly chairman of Ferrari's parent company FIAT, passed away in 2018 and was an advocate of the Scuderia brand falling into the identity of Italy's national Formula 1 team, and that being represented within its staff as well.
After Jean Todt was at the helm for Michael Schumacher's dominant years at Ferrari, a succession of Italian team members became team principal afterwards, with Stefano Domenicali being the only one to add a further title to what Todt achieved – winning the 2008 Constructors' crown.
Since then, Marco Mattiacci, Maurizio Arrivabene and Mattia Binotto have all worked to try and bring Ferrari back to the top of Formula 1, but they ultimately fell short.
Frenchman Fred Vasseur has since come to the helm to become only the fourth non-Italian to hold the iconic role, and former Williams driver Ralf Schumacher believes there are up-sides to the new team principal coming to Maranello from outside the organisation without previous interest in the team, even though it's unlikely they will be challenging for major honours this season.
"Yes, I see it that way," he told Auto Bild of the advantages Vasseur brings to the team as a previously neutral presence. "He learned motorsport from scratch, and he seems to have great social skills, who finds the right approach to get the maximum out of each employee.
"But I still don't think they will be a World Championship candidate. Even though I would like it to be because of the tension."
Schumacher elaborated on his thoughts surrounding Ferrari, believing that they have done a solid enough job in creating the SF-23 this season, and Vasseur has "come to terms" with the shortcomings of 2022.
He added that Binotto, who resigned in the aftermath of the Scuderia's failed title bid, was perhaps not "assertive" enough in his decision-making as team principal, and his long-term spell within Maranello sometimes hindered his ability to make the correct call for the team in certain moments.
But with Vasseur in place, who joined from Alfa Romeo, Schumacher hopes to see "uncanny competence" return to the top of Ferrari, as it was in his brother's heyday.
PlanetF1.com recommends
Who are McLaren's new tech chiefs following James Key's departure?
Ferrari's Saudi Arabian GP branded a 'complete disaster' raising questions about Leclerc's future
David Coulthard 'really disappointed on a number of things' after the Saudi Arabian GP
"As far as the chassis and the engine are concerned, they have done a good job. They are in a good position," he said.
"It was more about failures and breakdowns in pit stops and strategy [last season], and the drivers also made too many mistakes.
"Now Vasseur has to come to terms with all that. That takes time. But the problem is still the politics.
"I think they are still suffering from the announcement of Sergio Marchionne, the president who died in 2018, who had proclaimed an all-Italian team to be the creed at Ferrari.
"For example, Vasseur's predecessor Mattia Binotto, one who had worked at Ferrari from a young age, even with my brother, certainly lacked not technical competence but assertiveness.
"I suspect that he was too closely linked to Ferrari to be able to make the right decisions, which can sometimes be unpleasant. But: It's not nationality that matters, but quality.
"The great strength in the successful era with my brother: there was uncanny competence. My brother, Jean Todt, Ross Brawn or designer Rory Byrne, who was also involved with last year's very good car. It was important to give them all the freedom they needed."