Ralf claims Ferrari are paying for 'slacking off'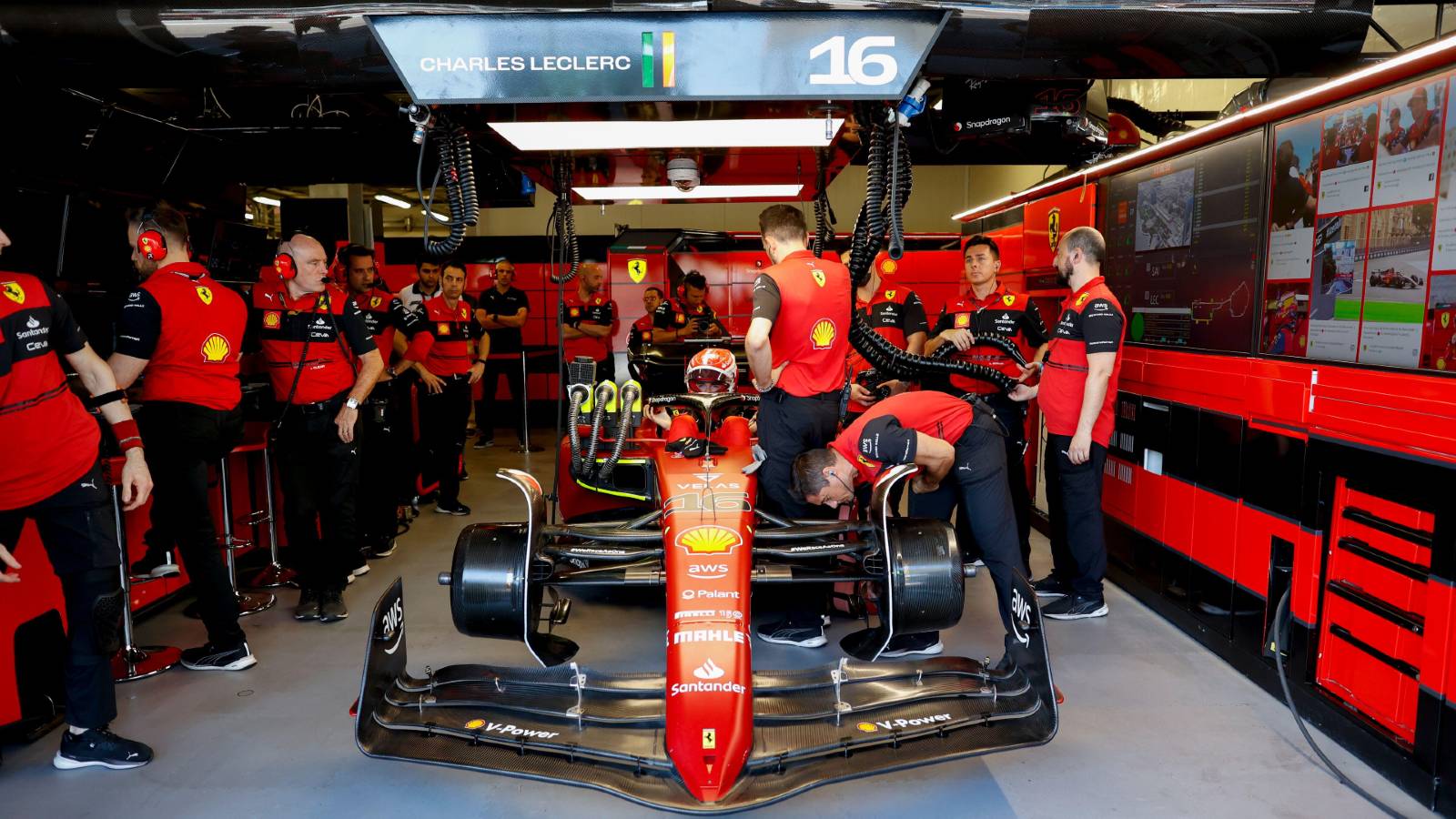 Ralf Schumacher believes that after their drivers made mistakes earlier this season, it is now Ferrari as a team who are "slacking off".
Ferrari could probably scarcely have imagined how well the first three races of 2022 would go for them, as Charles Leclerc won in Bahrain and Australia with both he and the Scuderia opening big leads in the World Championships as Red Bull suffered reliability woes.
But that situation has completely turned around and it is now Red Bull in control of both title races after they enjoyed a one-two finish last time out in Azerbaijan, Max Verstappen beating Sergio Perez, whereas Ferrari suffered two retirements before the halfway mark due to car breakdowns.
Leclerc's high point was in Melbourne but in the next race at Imola he threw away seven points with a costly late spin, while Carlos Sainz had spun out at Melbourne and also made an early exit from the Emilia Romagna Grand Prix due to an opening-lap collision with Daniel Ricciardo which was not the Spaniard's fault.
Schumacher thinks the errors that had crept into the Ferrari drivers' performances at rounds three and four of the championship are now affecting the team as a whole as race nine, the Canadian Grand Prix, fast approaches.
Onwards we march, together as one 🤜🤛#essereFerrari 🔴 pic.twitter.com/j0Skn7LAEZ

— Scuderia Ferrari (@ScuderiaFerrari) June 15, 2022
"The Ferrari was a really strong car at the beginning," said the German former F1 driver in the 'Sport & Talk from Hangar 7' programme on ServusTV, quoted by Speedweek.
"They went out for a lap and were fast straight away. But then the drivers made a lot of mistakes and now the team is slacking off too.
"The stupid thing is, once it rolls, everything comes at you. Ferrari finally have a package for wins again and now something like this comes.
"Now they just have to stick together. That's where [team principal] Mattia Binotto is very good – he seems calm on the outside."
The former Williams, Jordan and Toyota driver thinks Binotto is capable of drawing the team together at this difficult time, even with races continuing to come thick and fast right through to the summer break with two more double-headers scheduled for July.
"Canada won't be easy either," added the 46-year-old. "It will be difficult for the mechanics. It's been difficult for the Ferrari customer teams recently as well.
"Internally for Ferrari, I think all this is rather bonding, but from the outside it's difficult."