Ralf Schumacher says Haas were lacking in 'encouragement and hugs' for Mick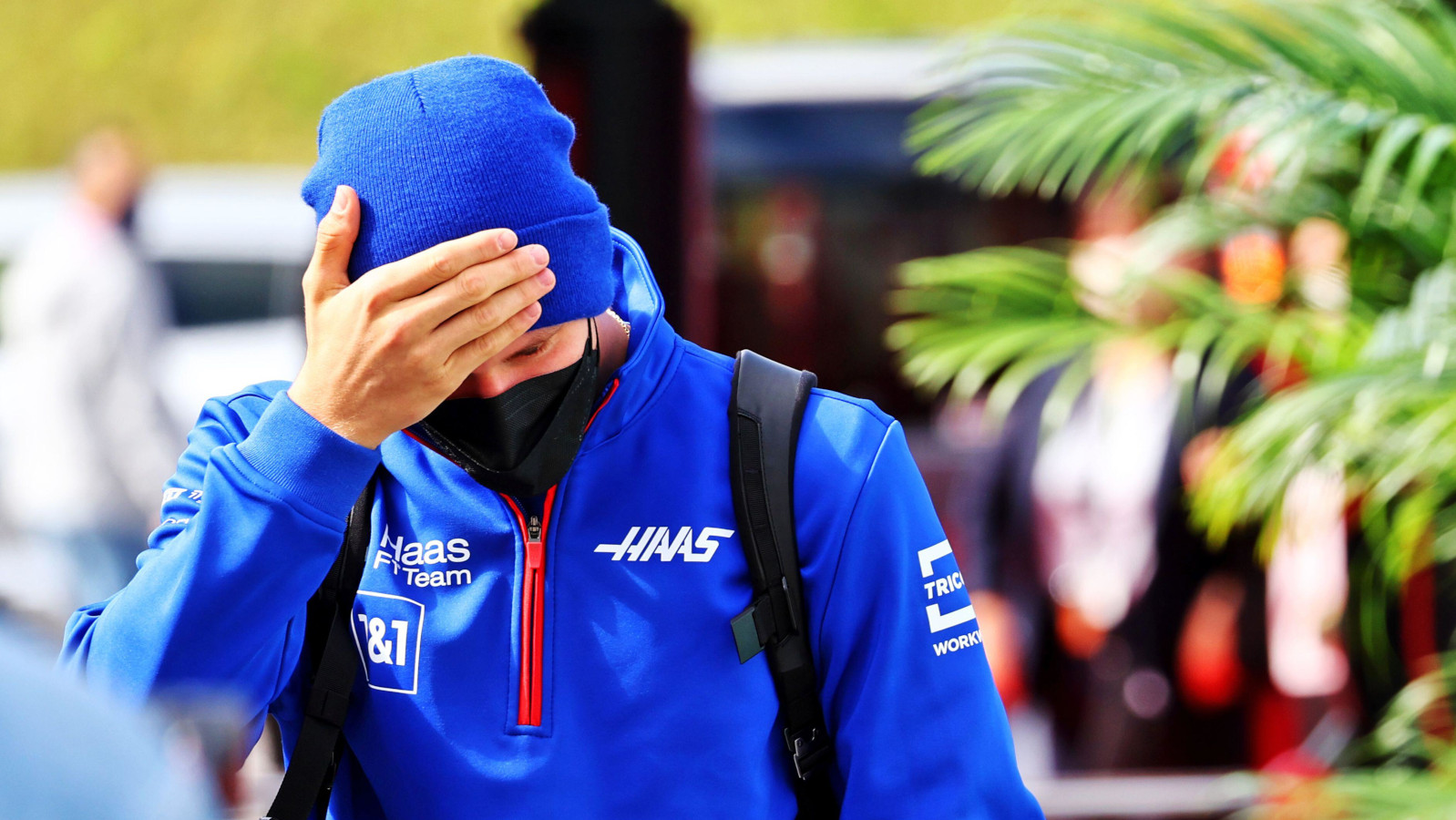 Ralf Schumacher says it is probably a good thing Mick Schumacher and Haas will part ways at the end of this season as a driver needs a team that "stands behind" him.
After months of speculation, two points-scoring results and three big crashes, Guenther Steiner has announced Haas will not renew Mick's contract for 2023.
Instead, the team have decided to sign Nico Hulkenberg, whom the team boss called a "solid, reliable racer".
Mick is naturally disappointed, the 23-year-old adamant this is not the end of his Formula 1 story, and so too is his uncle.
"Of course it's a disappointment for such a young racing driver," Ralf Schumacher told Sky Deutschland. "Because it took so long, it was clear it wasn't that easy."
The German, not for the first time, says blame belongs to Steiner who instead of giving Mick a "hug", publicly criticised him and made it known his seat was on the line.
"That's not how you treat an employee, so the result wasn't a big surprise," he said.
"You have to encourage such a young driver, you have to hug him from time to time."
As such, he reckons it is probably not a bad thing that Mick will be leaving the team after the Abu Dhabi Grand Prix.
"I think it's also better that you go your separate ways," he said. "Because if you go on a common path, you have to have a team that stands behind you."
Mick's Formula 1 story is not over
There is only one spot remaining on the 2023 Formula 1 grid, Nicholas Latifi's Williams seat, however the team have already stated it is going to Logan Sargeant if he scores the necessary Super Licence points.
That means Mick is facing a year on the sidelines, Schumacher hoping he lands a reserve driver role.
Already Mercedes' motorsport boss Toto Wolff has said he is interested, but according to reports it depends on whether or not Daniel Ricciardo joins the Silver Arrows.
The Australian is Mercedes' first choice but is also in the running for the Red Bull reserve role, said to be leaning more towards the latter.
If he joins Red Bull, Mick jumps to the front of the Mercedes queue.
"I don't think Mick will be gone forever," said Ralf Schumacher. "That statement [from Wolff] already shows how to deal with drivers and how to appreciate them."
But while Schumacher is gutted for Mick, he is happy the seat means another German driver will be back on the grid in Hulkenberg.
"He has often proven he can drive fast," he said. "I'm happy for him, he can now prove he can consistently achieve good results."
Even pole in Brazil would not have saved Mick
Although Steiner often said he would wait until the last minute to decide his line-up, the Italian already knew before the Sao Paulo Grand Prix it would not include Mick.
So much so that even if he had taken pole position at the Interlagos circuit instead of Magnussen, it would not have saved his seat.
"Nothing would have changed," Steiner admitted. "You cannot make this decision on an emotional one race or one qualifying result – that would be wrong, it could be wrong both ways."
Mick, he added, had already paid the price earlier this season with his big crashes – shunts he was unable to offset with points-scoring results.
"It's part of it, but you cannot just say 'oh he crashed', which obviously wasn't good," he said.
"I'm not trying to make it good now, but then you can see how much influence his very good results have had. It's this balance you need to find.
"One thing is very good – when he finished in Austria and at Silverstone, it was very good results.
"And then you had the bad things, the crashes. So it's a mix of it.
"But it was not one event as much as it looks like triggered this, it's a combination of things and the biggest thing is going forward we just want to build up the team again."
Read more: Where did it all go wrong for Mick Schumacher…and what comes next?