Ralf Schumacher: 'Haas will realise there is no alternative to Mick'
Ralf Schumacher believes that his nephew Mick Schumacher has now left Haas with no viable alternative to him for next season.
Mick's future with Haas and in Formula 1 entirely is very much under threat, the team yet to finalise their 2023 line-up with Nico Hulkenberg named as the alternative to Schumacher who Haas are considering.
Hulkenberg has not held a full-time Formula 1 seat since 2019, though has impressed with his stand-in appearances at Racing Point and Aston Martin in that time.
Antonio Giovinazzi was another name to enter the conversation after Haas game him an FP1 outing at their home race, the United States GP, but crashing in the early stages and burning the clutch out, he did little to advocate for a Formula 1 return.
And Ralf, a six-time F1 race winner, believes Mick is the only option which makes sense for Haas moving forwards.
"Mick has done everything he needs to do to continue driving for Haas in Formula 1 in 2023," Ralf wrote in his Sky Germany column.
"Gene Haas [team owner] and Guenther Steiner [principal] will also think about it properly and then realise that there is no alternative to Mick.
"Daniel Ricciardo is not one, and Nico Hülkenberg is already on his way to retirement rather than pulling up trees again. On the basis of his performances and improvements this year, you can see how much potential is still to be expected from Mick. Accordingly, there is no alternative to him."
Ricciardo is now seemingly set for a reserve driver role in 2023, potentially with Mercedes or former team Red Bull, since McLaren have taken the decision to terminate his contract a year before it expired.
Ralf admits that being a reserve driver is a possibility for Mick too, should Haas go against his advice and look at an alternative direction, though to get the best out of team and driver, Ralf believes that Haas needed to retain Mick's services.
"Of course, it's always conceivable that Mick, like Ricciardo, will be a reserve driver for another team next season and then get a regular cockpit again in 2024," Ralf stated.
"But it would of course be better and more important for his development if he were to sit in a Formula 1 cockpit all the time.
"And above all, Mick will be entering his third year in F1, the car has been developed very well. Because of the cost cap, the other teams won't make any big leaps either.
"Continuity would therefore be important for both parties, because 2023 would be the year when they could reap the fruits of their own labour and celebrate even greater successes together."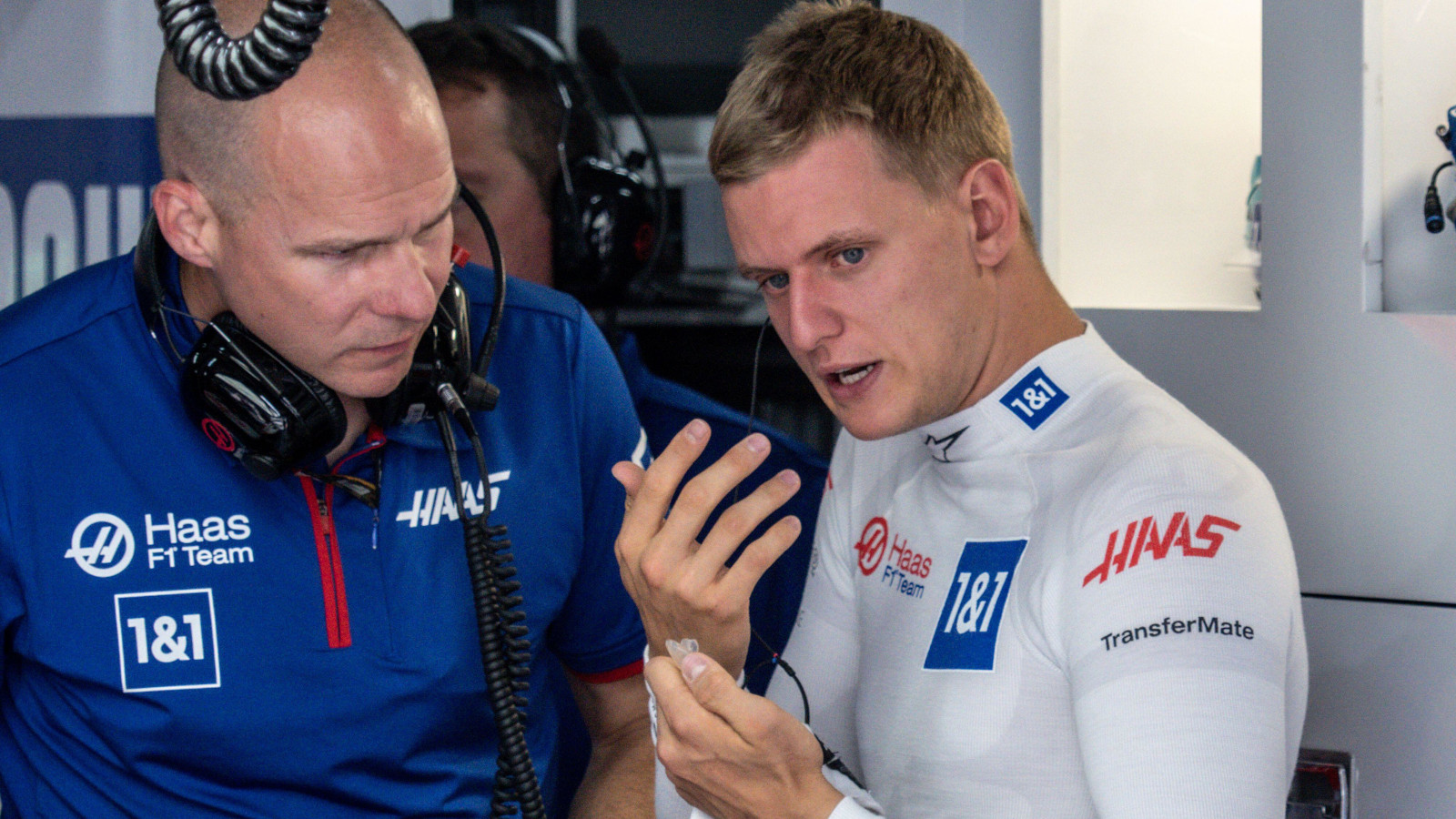 Fellow German and ex-F1 racer Timo Glock seems to have a differing view, believing that Haas have already decided to part ways with Mick.
"I'm not sure to what extent a decision has perhaps already been made internally and everything is now being dragged out a bit," said Glock on Sky.
"The hurdle for Mick is very high at the moment. Not because he doesn't perform as well as he should, but because Haas has other internal ideas."
Although Ralf believes that Mick will remain at Haas, he does not see this as the team where his nephew has a long-term future. Instead, he believes it is with Audi.
German brand Audi have confirmed a partnership with Sauber from 2026, which will see Sauber operate as an Audi works team.
"I think it's all about getting through 2023 for Mick," said Ralf during 'AvD Motor & Sport Magazin' on SPORT1.
"Because the way I see it, his future lies with Audi. They want him and there have already been talks."
Read more: ESPN considering Daniel Ricciardo for broadcasting role in 2023