Ralf Schumacher hurt by 'idiot' security in Miami, wants an apology from F1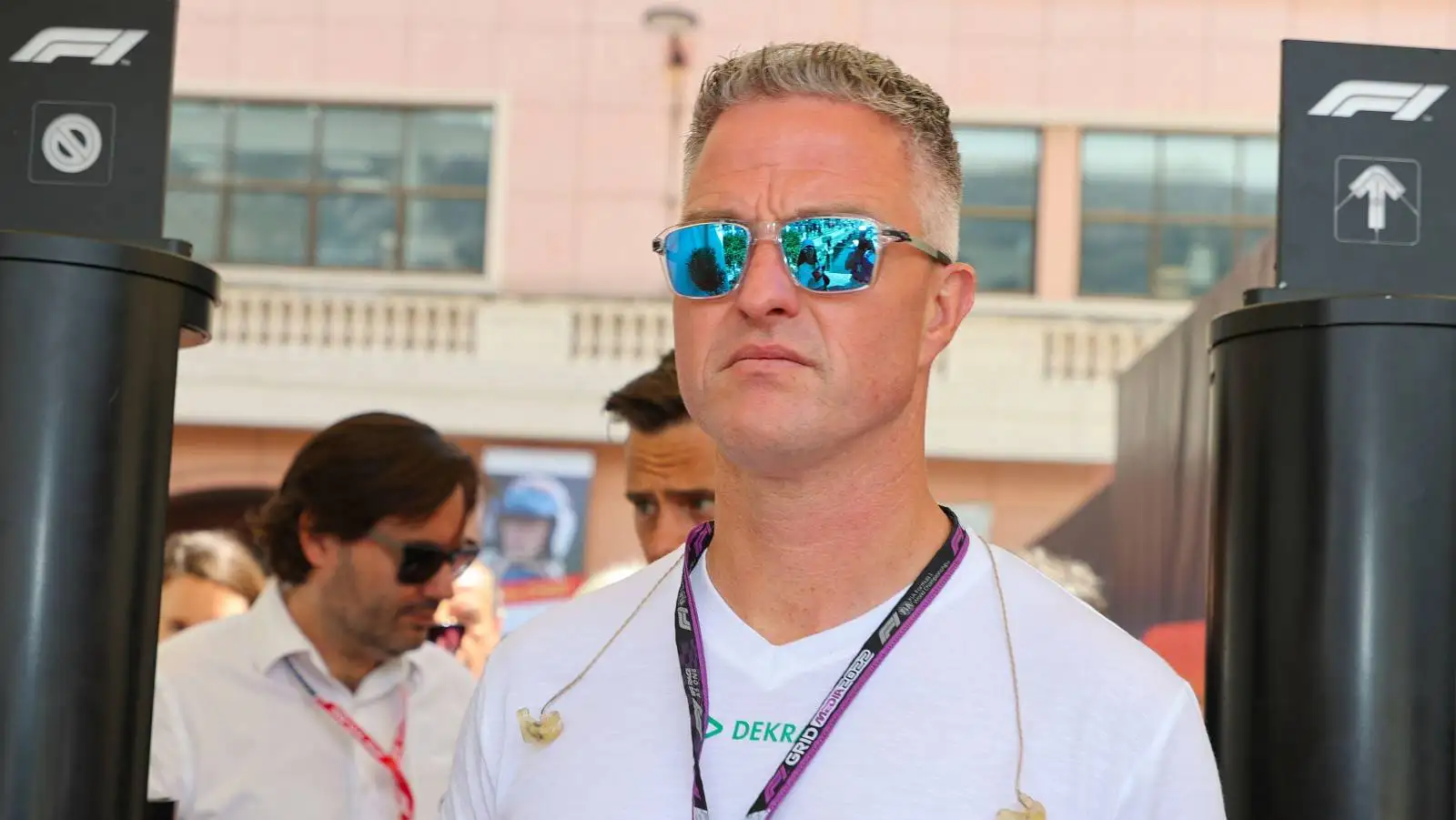 Sir Jackie Stewart was not the only person to have a moment with security at the Miami Grand Prix with Ralf Schumacher revealing he was "hurt" when he was pushed over by security guards.
Security at the Miami Grand Prix made humorous headlines on Sunday when Stewart squared up to a security guard as he tried to grab Roger Federer's attention on behalf of Martin Brundle.
Stewart won that battle and saw the funny side, taking to Instagram to say: "The security did a good job bringing me back behind the ropes… I haven't had to sneak past security in a while."
But not everyone was laughing on Sunday.
According to Sky Deutschland pundit Schumacher, he was treated with "great brutality" by security while his fellow Sky F1 pundit Jenson Button was also dealt with in "an unpleasant way".
Schumacher wants an apology from Formula 1, the former driver revealing he was actually pushed off and hurt in the incident.
"What happened after the race was unpleasant," he told Sky Sport Deutschland. "The security cordoned off an area with ropes until the top three team bosses could gather. That was okay.
"Jenson Button, for example, wanted to go through the area from the inside, but the security held him back in an unpleasant way until someone from Formula 1 apologised. There was no overview at all.
"The security pushed me over so brutally, which hurt me a lot. We can forget the scratches, but it just doesn't work that way. I expect an apology but it's much more important that something like this doesn't happen again.
PlanetF1.com recommends
Martin Brundle opens up on chaotic Jackie Stewart gridwalk: I had started to panic!
Ralf Schumacher takes another jab at Guenther Steiner's 'good practices'
"I said to the camera during the live broadcast that they were idiots. I stand by that too. We will be in touch with Formula 1 about this.
"We were pushed aside in this canal like a steamroller – and with great brutality. That's just not acceptable. We never stood in the way.
"Security deal disproportionately in the US. They don't know their way around and don't know how the interaction in Formula 1 works."
Schumacher's brush with security came hours after Stewart's with the triple World Champion ducking under the rope into the VIP section on the grid to grab Federer for an interview with Brundle.
Security stopped him and were preparing to throw him out when he managed to nab the tennis legend's attention and Federer came over to speak with Brundle.
"What a legend, 83 years old," Brundle recalled in the Sky Sports F1 podcast. "I happened across him at the front of that rope.
"It was like trying to get into a dodgy nightclub, wasn't it? The pair of us, we had no chance, we had the wrong dress code or something.
"I find that whole procedure a little bit weird on the grid. There were so many people around, and I particularly wanted to talk to Roger as I got to the front there.
"I just happened to say that to Jackie, and he was like, 'do you want to talk to him then?' And I said 'Yeah.' 'Well, I'll get him, I'll get him.'
"He jumps under the rope, and now there's three people running after him. And I'm like, 'Oh my God, I've just got Jackie Stewart thrown out of this place.' We have both been thrown out of better places than that! It was hilarious, really.
"Then I started to panic a little bit, if I'm honest. He's 83, I don't need him over there risking himself just for an interview. He was great. That's a true mate, isn't it, when they go the extra mile for you like that."