Ralf Schumacher: Kevin Magnussen, not Mick, could lose seat to Nico Hulkenberg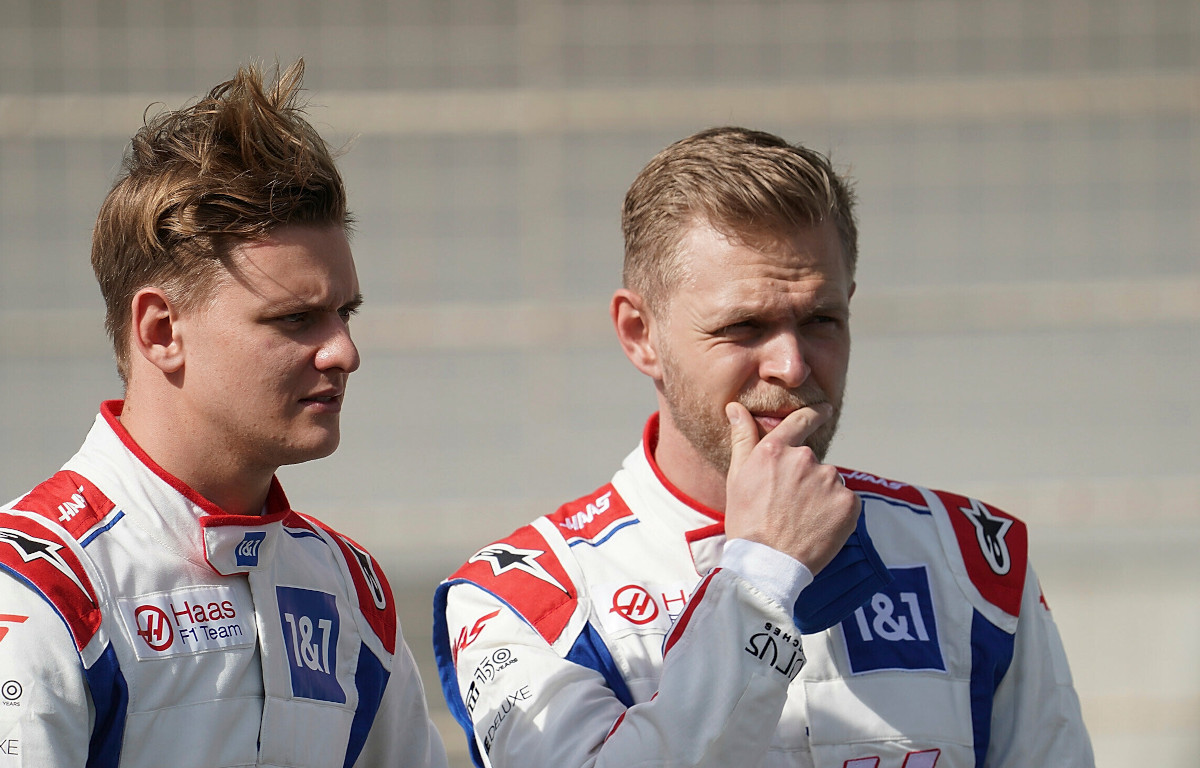 Ralf Schumacher is adamant the Haas line-up has not been decided, the German going as far as to say Kevin Magnussen could be the one to lose out to Nico Hulkenberg.
Earlier this week social media was set into a tizz when Aston Martin announced Stoffel Vandoorne as the second of their two 2023 reserve drivers.
With no mention of today's reserve, Hulkenberg, it was widely speculated that's because he's off to Haas to replace the under-fire Schumacher.
Hulkenberg is on the team's shortlist, team boss Guenther Steiner saying it is "50-50" between the driver known as 'super sub' since losing his full-time ride after the 2019 season and his 23-year-old compatriot.
However, Ralf has urged fans not to be so quick to rule out Schumacher as it could be Magnussen who gets his marching orders.
"Anything is possible, of course, especially if we look at the last few races," the 47-year-old told Sky Deutschland.
"Who knows, Magnussen may not be so firmly in the seat anymore?
"If we look at the races since Silverstone, we have to conclude that Mick is the more stable and better of the two drivers.
"He has also had some bad luck with wrong strategies.
"In the last race [Mexico], Mick was sometimes up to six-tenths faster than Magnussen – so let's wait and see for the next few races.
"I hope Haas make a decision soon."
He added: "Maybe, next year we will have two Germans on the Formula 1 grid."
Schumacher has out-qualified Magnussen three times in the seven races since the summer break but it is the latter who has scored Haas' only points, P9 at the United States GP.
As for Steiner, he insists he has not yet made a decision on his 2023 line up.
"We will get to a decision, hopefully soon. But nothing is decided 100% yet," he told Mirror Sport.
"We are just going through the last details of what we have to sort out, and then we will make a decision.
"It's a job I need to do. When it's done, it's always nice to tick things off the list."
Sorry Ralf, it's definitely not K-Mag
There is probably more chance of Ralf getting the 2023 Haas seat than there is of Haas dropping Magnussen.
Not only does the Dane have a multi-year contract but Steiner has said more than once he's in for 2023, it's his team-mate's seat that is up for grabs.
Returning to F1 this season after a year out, Magnussen scored in three of the opening four races as he made the most of Haas' flying start to the new era.
He's scored just three times since as the team's lack of updates and then their bumper one fell short of the mark.
But still he has six top-tens, 24 points in total, to Schumacher's two top-tens and 12 points.
Added to that in the other number that matters to Haas, big crashes, he's 0-3 against his team-mate.
Can't blame Ralf for his wishful thinking, but just because you say something, that doesn't make it true.
Read more: Stoffel Vandoorne to Aston Martin looks like bad news for Mick Schumacher