Ralf tells Mick 'such mistakes shouldn't happen'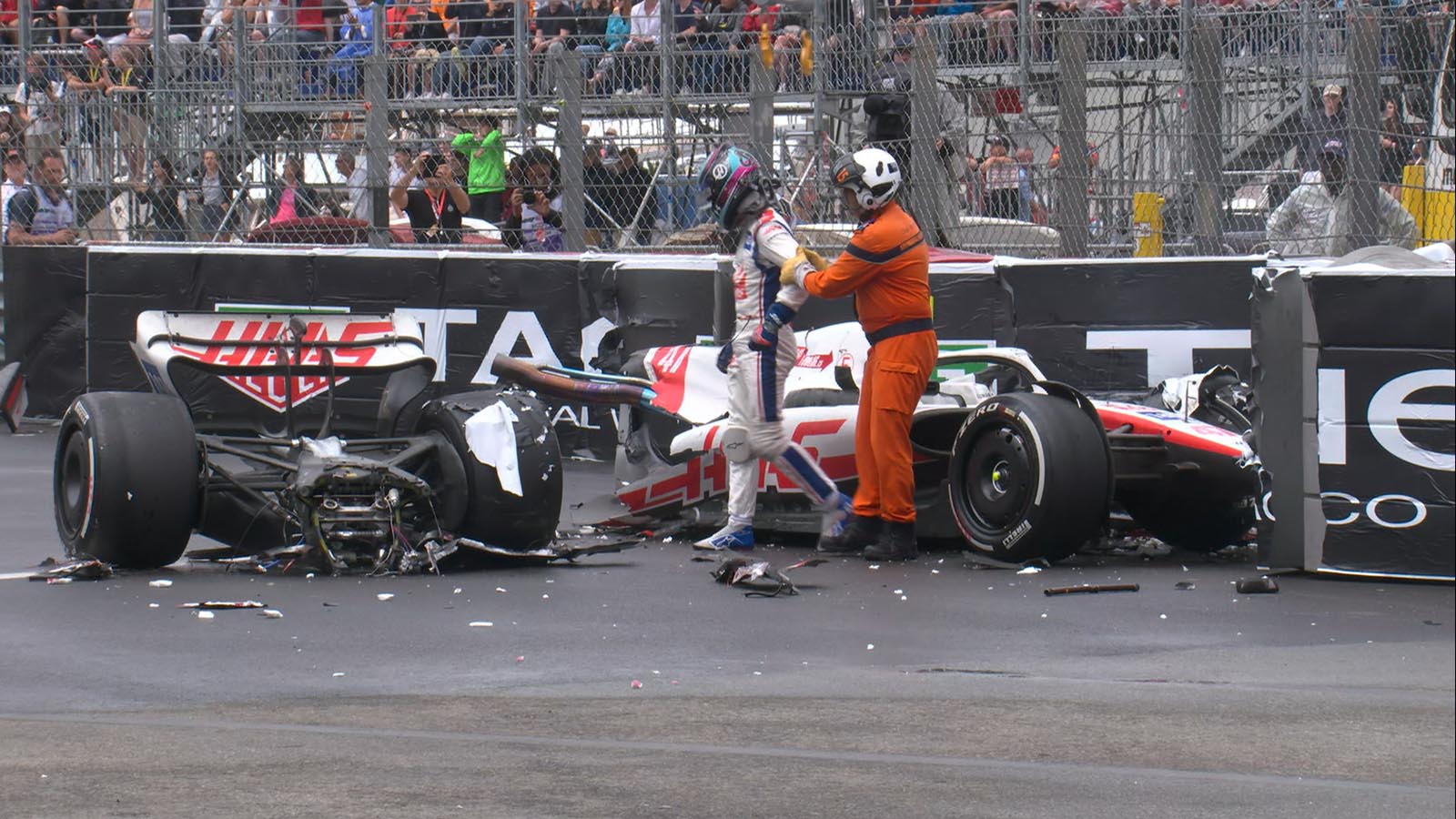 Ralf Schumacher says his nephew Mick's Monaco Grand Prix crash rests entirely with the German as his rivals past that point "without any problems, but not him".
Trying to better his P17 around the streets of Monte Carlo, Schumacher got it wrong through the swimming pool section.
The Haas driver ran off line, he reckons by as little as "10 centimetres", touched a damp patch and lost control of his VF-22.
It was a hard crash, his second big one for this season, with Schumacher thankfully escaping without injury as his car broke apart, absorbing the impact of his double hit.
Summing it up, Ralf told Sky Germany: "Mick had a weekend to forget."
An unfortunate mistake in tricky wet conditions saw Mick Schumacher crash out in Monaco, a repeat of his 2021 street track crashes and another big rebuild job for Haas 😢#F1 #MonacoGP #Autosport pic.twitter.com/87AUNTMvIh

— Autosport (@autosport) June 2, 2022
"The failure in the race was his fault," he added. "Others drove past this point without any problems, but not him.
"At first I thought he hit the guardrail and had a slow puncture but that was not the cause of the accident.
"He got onto the wet and that's a mistake you can't afford to make. That is punished mercilessly, as you have seen.
"Not only was the whole race ruined, but a badly damaged car also has budgetary consequences for the team."
Reports suggest the crash came with a $1 million repair bill.
It also meant Schumacher extended his tally of point-less races to 28, the German up to sixth on the list of drivers with the most starts without a point.
It's an unfortunate list to be on, especially at a time when Haas are said to be considering replacing him for next season.
Ralf says they need to draw a line under Monaco, and under Schumacher's start to the championship.
"The Haas team must now find a way to turn everything back to zero," said the former driver. "There have also been strong races.
"I hope that the team will also release some updates. You can drive the car fast, but it's getting harder and harder to keep up with the pace of the others.
"In any case, something has to happen to make life easier for Mick. And Mick has to learn that such mistakes shouldn't happen, no question about it.
"But in Formula 2, when he became champion in 2020, he proved that he can also master difficult phases in the course of a season."
Mick Schumacher needs to turn his season around fast
Mick Schumacher's performances this season brings the conversation of if he is long for Formula 1.