Ralf Schumacher ponders if Mike Elliott will have to go after Wolff questions W14 concept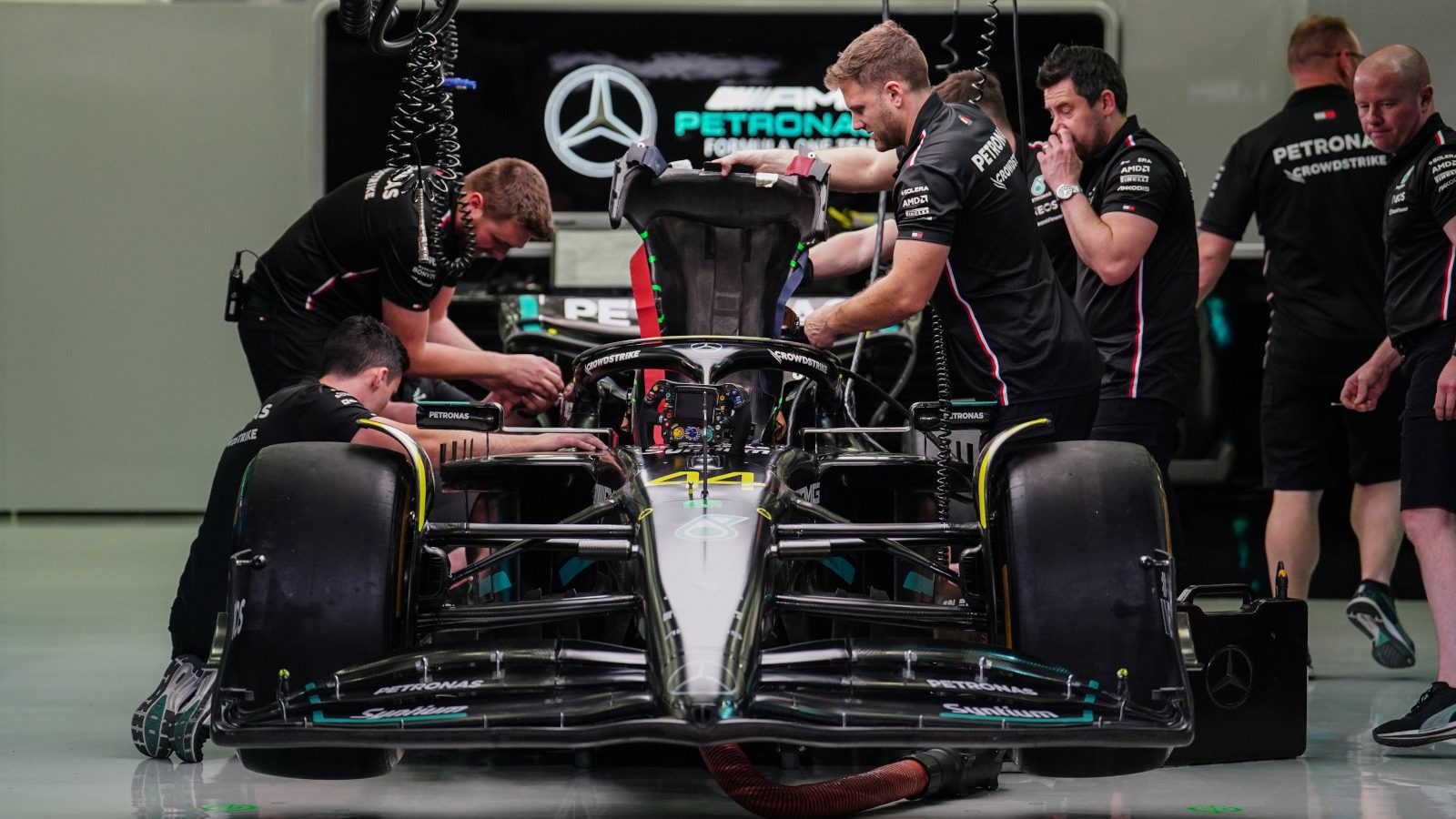 Ralf Schumacher has questioned whether Mike Elliott's position as Mercedes' technical director has become untenable, especially if he has been "pulling hard" for a car concept that just hasn't worked.
There's some "dispute", as Schumacher puts it, over at Mercedes after the team stuck with its design concept only for Toto Wolff to all but write it off after just one race.
Roundly outperformed by Red Bull in Bahrain, and also losing to customer team Aston Martin, Wolff feared the gap to Red Bull had "doubled if not almost tripled" over the winter.
It was not what Mercedes wanted to hear, not after rebounding late last season to score a win at the penultimate race of the championship in Sao Paulo.
That gave them confidence in their package, this year's W14 an evolution of last year's car rather than a revolution.
Schumacher wonders how Wolff now feels about that.
"There has to be a dispute," he told the Formel1.de YouTube channel.
"Somehow the technical director must have managed to convince Toto Wolff again that the full strength of the concept can now be played out. And Toto, what should he do, he has to believe in his technical team."
However, now realising it's not working, Schumacher said "the tension was clear to see."
And it wasn't just coming from Wolff's side.
PlanetF1.com recommends
Lewis Hamilton to Ferrari talk resurfaces after rocky start to Mercedes season
Lewis Hamilton: Max Verstappen 'will not slip up' in latest title pursuit
Seven chaotic F1 race weekends: Missile strikes, COVID-19, track invaders and more
Discontent from the Mercedes drivers
Lewis Hamilton, fifth in Bahrain and over 50s down on race winner Max Verstappen, spoke to the BBC's Chequered Flag podcast after the race and decried Mercedes not listening to him.
"Last year, I told them the issues that are with the car," said the seven-time World Champion. "Like, I've driven so many cars in my life, so I know what a car needs, I know what a car doesn't need.
"And I think it's really about accountability, it's about owning up and saying 'yeah, you know what, we didn't listen to you, it's not where it needs to be and we've got to work'."
Criticism like that is not the norm for Hamlton.
"I think that Lewis Hamilton, who usually talks about things in a very rosy and flowery way, addressed it very straight for his way of addressing things," said Schumacher.
"George Russell too, who is still a young driver. That was very clear."
He added: "They don't find it that funny. Mercedes should just drive for victory."
Questions whether heads will roll
The former F1 driver turned pundit wonders if Mercedes will not only be making changes to the car but also the personnel, most notably the position of technical director which currently belongs to Mike Elliott.
"I wouldn't be surprised if the pecking order changes now," said the German. "That also happened at Aston Martin. [Andrew] Green was basically transferred, they got a new one from Red Bull [Dan Fallows].
"And now something is going to happen at Mercedes.
"Because, I'll say it again, with a technical director who believes that a concept works and pulls for it so hard, you can't change your mind overnight. So that I think it's problematic.
"That would be my feeling that something is changing."