Ralf's advice to Aston Martin: 'Stick with Hulkenberg'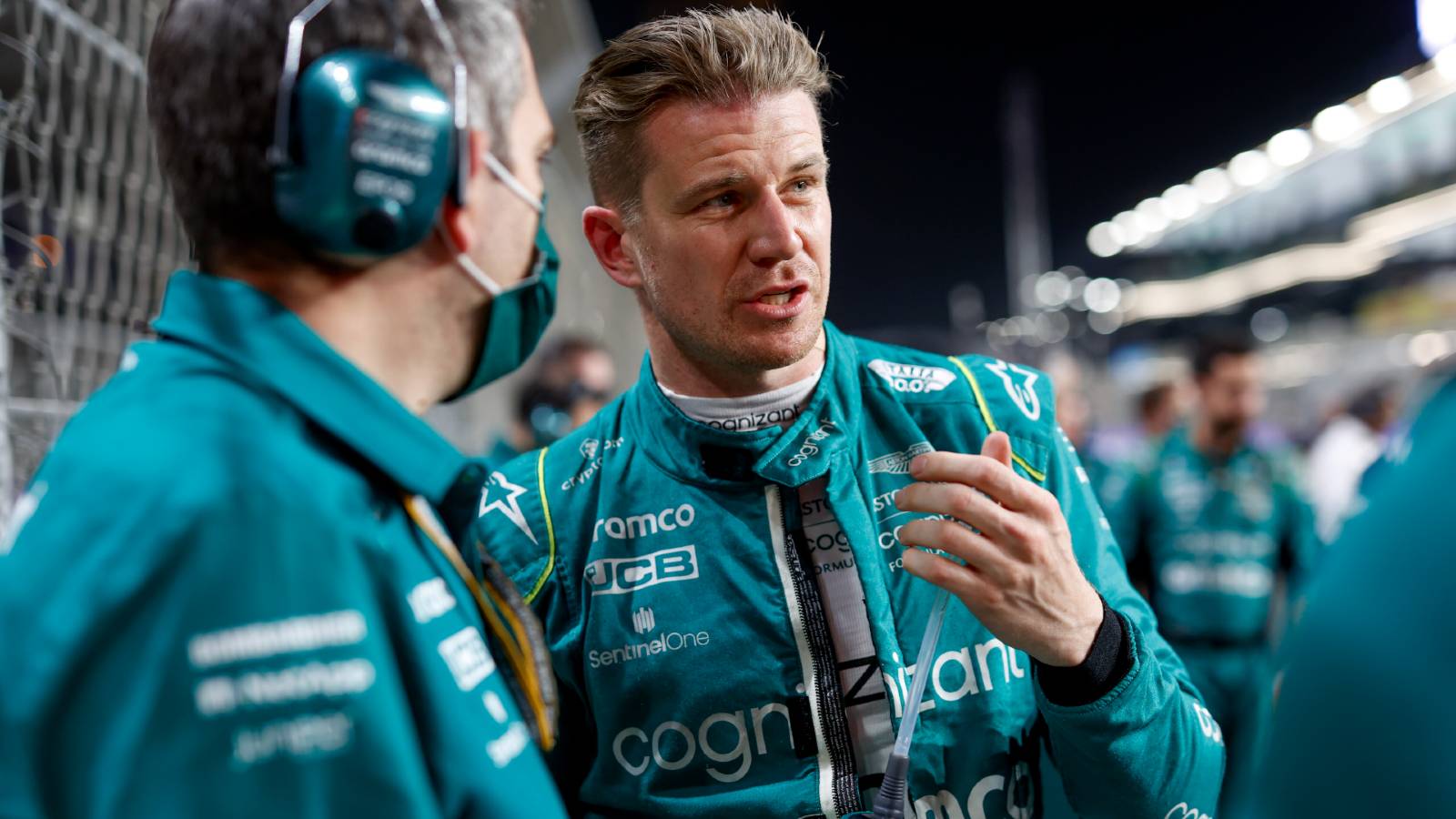 Ralf Schumacher has doubled down on his opinion that Aston Martin should keep Nico Hulkenberg as one of their race drivers.
The 46-year-old Sky Germany pundit had said after the Bahrain Grand Prix that team owner's son Lance Stroll should find himself a "different hobby".
With the opening two races of the season taking place on consecutive weekends, after Sebastian Vettel had to miss Bahrain with COVID-19 it was no great surprise that he also had to sit out Saudi Arabia too, Hulkenberg filling in both times.
But the four-time former World Champion should be available again for the Australian Grand Prix on April 10 and, therefore, The Hulk would naturally be the man to make way.
However, Schumacher "hopes" to see Vettel back in Melbourne – but also says he would keep Hulkenberg in a race seat.
The last 10 days came unexpected – were very eventful, intense but amazing! Good times!
Hulkenback 3.0 is a wrap 😉#f1 pic.twitter.com/XcfjmTYW4H

— Nico Hülkenberg (@HulkHulkenberg) March 28, 2022
Aston Martin are enduring a poor start to the campaign having collected zero points from the first two races – they and Williams being the only teams yet to score.
Hulkenberg has finished 17th and 12th, with Stroll 12th and then classified 13th in Saudi Arabia after being hit by Alex Albon's Williams in the closing stages.
In his post-race column for Sky Germany, Schumacher said: "Let's move on to Aston Martin. If I were them, I would stick with Nico Hülkenberg because he can obviously bring added value and has improved significantly in the race compared to Bahrain.
"And that was despite his tyre strategy being affected by the Safety Car. He did a great job, hats off.
"There are really only two possibilities – either he has been underestimated for years or current regular drivers should be reconsidered."
Schumacher, who won six grands prix for Williams between 2001 and 2003, is concerned that if Vettel does not see any green shoots of recovery at Aston Martin, he may call time on his Formula 1 career rather than reduce himself to being a continual backmaker.
"If Sebastian Vettel comes back now, he can surely get a bit more out of the weakening car because he is also more familiar with the car," added the starter of 180 grands prix.
"I could also imagine at least a small upgrade will come from Aston Martin. I can only hope that for Vettel's sake, because I'm always a bit worried Vettel will quit at some point before he's permanently just trailing behind.
"But for now, I hope to see him back in the cockpit in Melbourne."
Ralf suggests Stroll finds a new hobby
Ralf Schumacher thinks Aston Martin's Lance Stroll needs to find a new hobby.