Ralf Schumacher: Mazepin 'has no place in F1'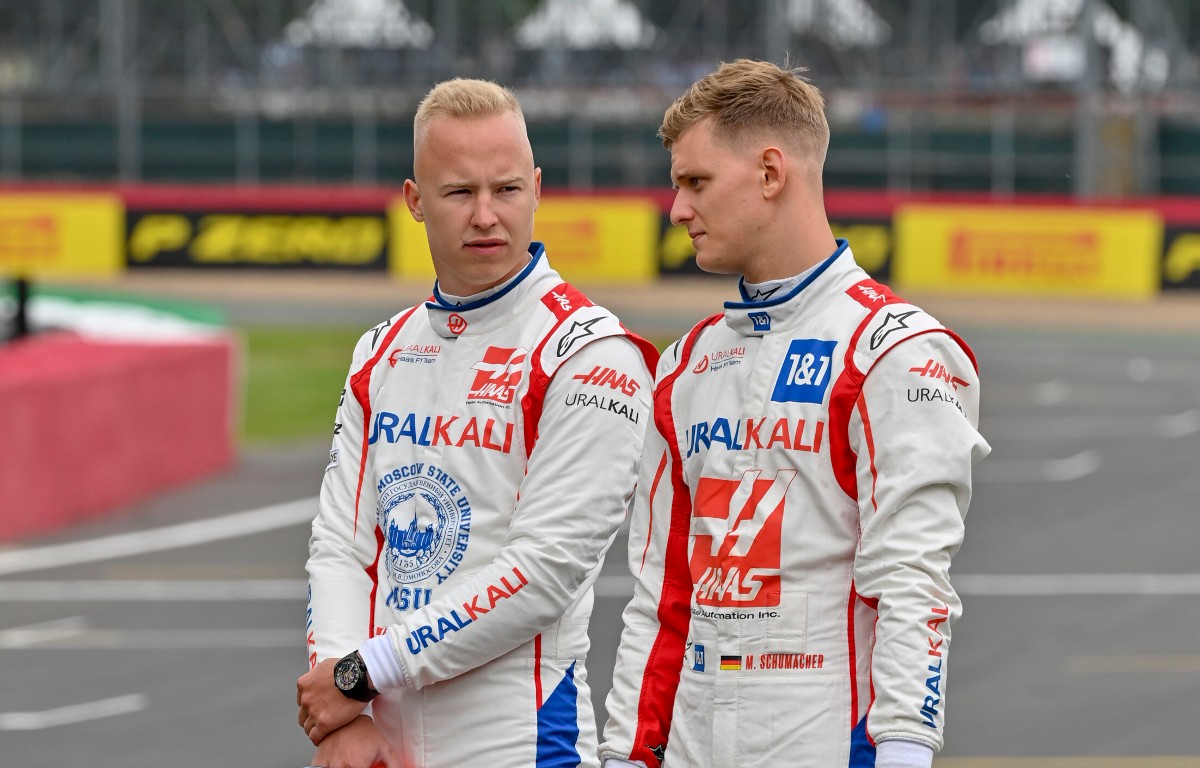 Ralf Schumacher says that, with how dangerously he is driving, Nikita Mazepin "has no place" being in Formula 1.
The Russian has been often been in the headlines for the wrong reasons in his rookie season, angering many drivers with his aggressive manoeuvres on track.
Over the last race weekend, the Dutch Grand Prix, he and Haas team-mate Mick Schumacher fell out, with Mazepin furious the German had overtaken him during qualifying and making his feelings clear to the media afterwards.
Mazepin told F1-Insider: "I don't like people who are cheeky and show their true nature in the battle for 19th place. As long as I drive in Formula 1, I won't tolerate that.
"When I overtook him at Imola in qualifying, he howled that it wasn't possible. After that, there was a clarification that we would hold the positions.
"Nevertheless, he already overtook me in Spielberg and now again."
Nikita Mazepin and Mick Schumacher have their say on what happened in the Q1 incident with Sebastian Vettel 🗣🗣#DutchGP 🇳🇱 #F1 pic.twitter.com/n6gY7LS9ZH

— Formula 1 (@F1) September 4, 2021
The following day, Schumacher was the angry one, unhappy with how aggressively his team-mate had defended against him, with the nephew of Ralf ultimately picking up damage.
"I think the experience of the track has been okay, but again there was a little coming together with my team-mate for some reason, which I don't understand," he told Sky F1.
"It seems like that's the way it is."
Asked if the pair of them can talk the situation through and put it right, Schumacher replied: "I don't think so, to be honest.
"It seems like he has this thing in his head where he wants to, by any costs, be in front of me."
Check out the Haas collection via the official Formula 1 store
Mick's uncle has now given his verdict on the incident between the two during the race, and is also unhappy with how Mazepin drove.
He feels the Russian's defending was life-threatening and says he should not be in the sport if he makes moves like that.
"Mick was in a perfect position to overtake when Mazepin twitched and pulled over and even broke Mick's front wing in the process," he told Sky Deutschland.
"Such actions at these high speeds are life-threatening. With actions like this, Nikita has no place in Formula 1.
"The risks he is taking do not go with his talent. He seems overwhelmed and frustrated.
"Guenther Steiner has to intervene now and urgently. Even if the money is necessary, that cannot be the price for endangering your team."