Ralf Schumacher names the one person at Ferrari who could sway Lewis Hamilton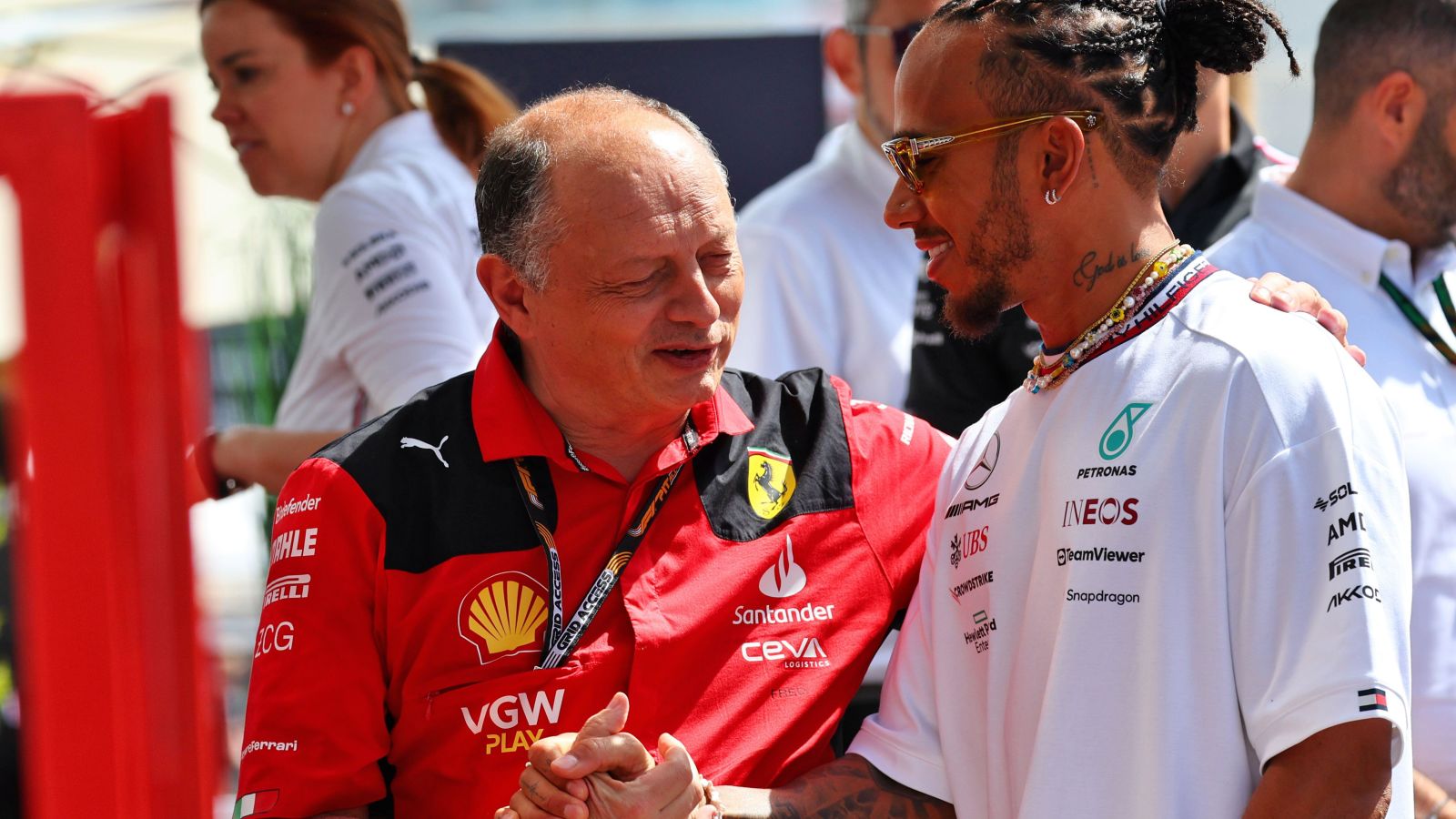 Ralf Schumacher believes there's only reason Lewis Hamilton would even consider swapping Mercedes for Ferrari and that's Fred Vasseur who he has a close relationship with from his junior racing days.
But given that today he has as close a relationship with his team boss Toto Wolff, Schumacher doesn't believe the 38-year-old will be going anywhere at the end of this season.
With Hamilton yet to re-sign with Mercedes for next year's championship, Wolff having stated at the beginning of the year that it would be wrapped before the winter was done, rumours about his future have been gathering momentum.
Linked to Ferrari in a £40 million per season deal that is said to be driven by Ferrari president John Elkann, even the much-improved Aston Martin is being tipped as a team that Hamilton could be interested in.
Schumacher, however, doesn't believe he's even considering leaving Mercedes.
Schumacher told F1-Insider.com: "I think it is very likely that Lewis will stay with Mercedes.
PlanetF1.com recommends
Lewis Hamilton's 'dirty' driving against Max Verstappen claims dismissed
Lewis Hamilton's contract: What now, what next and what about Ferrari?
"He's not getting any younger and has a tough nut to crack with team-mate George Russell. But I don't think that's worth giving up his Mercedes home and jeopardising future cooperation with the group.
"Especially since, according to team boss Toto Wolff, it is only a formality when Hamilton will extend."
He does, however, believe there is one person at Ferrari who could try to change his mind – new team boss Vasseur.
The Frenchman has known Hamilton for many years with the Briton racing for ART Grand Prix in 2006 when he won the Formula 2 championship title.
"What could speak for Ferrari," Schumacher added, "is Hamilton's long and close relationship with team boss Fred Vasseur.
"The Frenchman was already Lewis's team manager when he was karting. Hamilton also drove for Vasseur's teams in the junior formulas.
"But Lewis also has a close, trusting relationship with Toto Wolff. That's why I don't believe in a change."
Hamilton, meanwhile, has denied – and several times it should be noted – that he's looking elsewhere for a 2024 drive.
"I love this team, I'm so grateful for everyone who has been on this journey with me in this team," Hamilton said. "I don't envisage being anywhere else, I don't see myself quitting.
"I've been there, done that, bought the t-shirt. I'm trying to be patient and work with the team to get us to a good place. That's all I can say really."