Ralf Schumacher believes Pierre Gasly deserved his 'understandable' penalty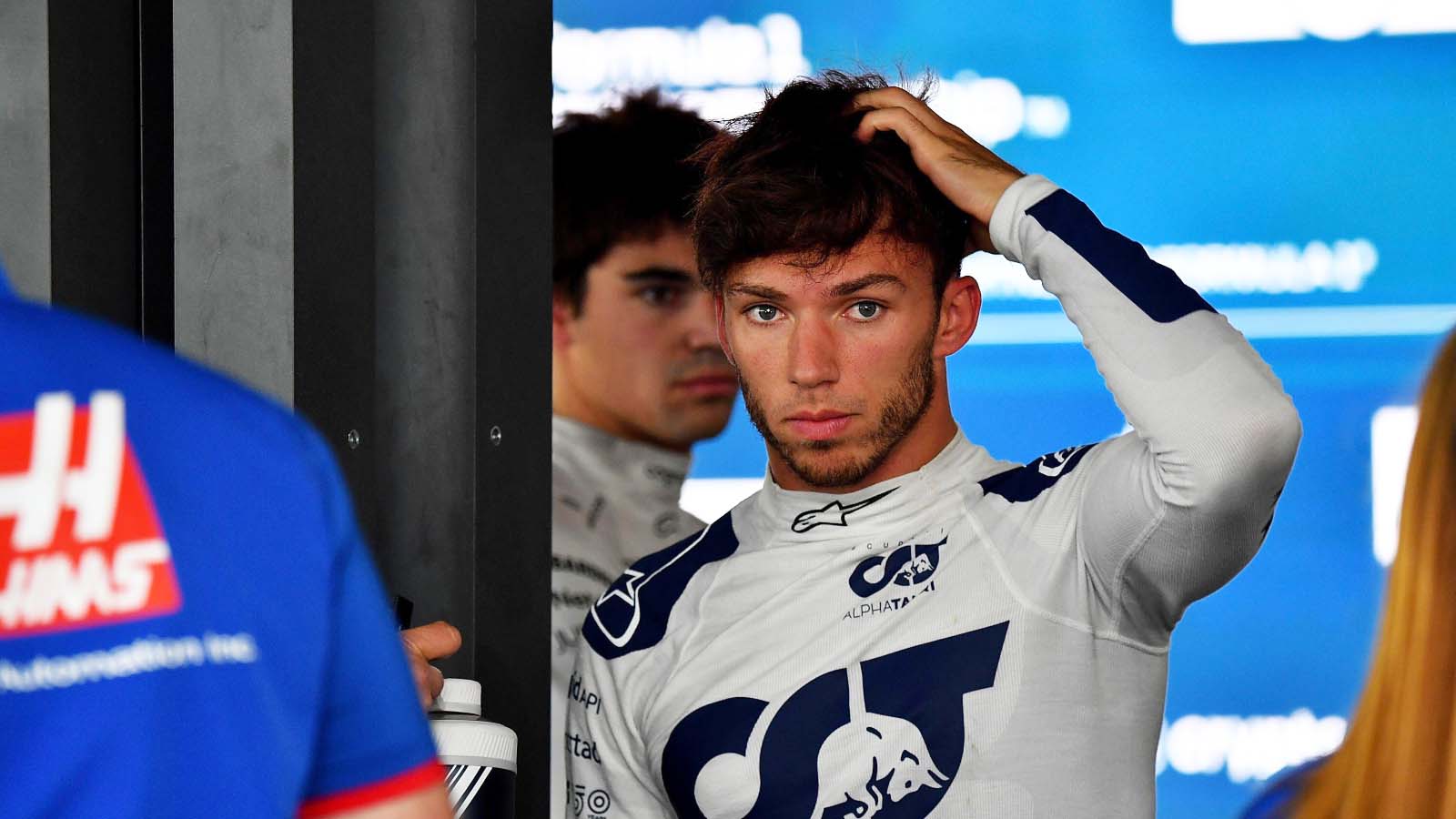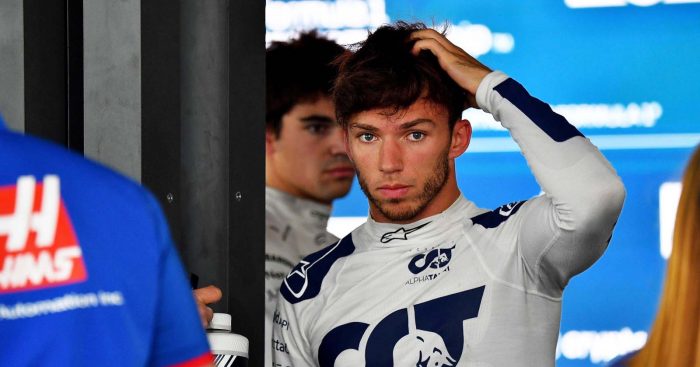 Conceding that having a tractor on the track at Suzuka was a "highly emotional" subject, Ralf Schumacher says that doesn't excuse Pierre Gasly speeding in Safety Car conditions.
Sunday's Japanese Grand Prix began on a wet track with poor visibility, five drivers involved in incidents which included a big crash for Carlos Sainz.
Hitting the barrier, he dislodged a piece of advertising boarding that was collected by Gasly, the Frenchman having to pit as a result.
The Safety Car was deployed, Bernd Maylander picking up race leader Max Verstappen and leading the field into lap 2.
By that stage, though, Race Control had allowed a recovery vehicle to go onto the track to collect Sainz's crashed Ferrari.
Gasly, trying to catch up to the back of the field after his unscheduled stop, came speeding past it as the race was red flagged, screaming over the radio: "What is this tractor on track? This is unacceptable!"
Gasly could barely see the tractor on track. For this to happen at Suzuka of all tracks, is insane.

Can completely understand his anger. That's unacceptable & ridiculously dangerous.#F1 #JapanGP pic.twitter.com/noidEv20JX

— Sunny (@Takhar77) October 9, 2022
As the drivers returned to the pit lane, Gasly summoned to the stewards for reaching "speeds of up to 250km/h when completing the lap".
He was handed a 20-second time penalty and two penalty points with Schumacher saying he deserved the penalties.
"The topic surrounding Pierre Gasly was highly emotional," the former F1 driver wrote in his post-race column for Sky Deutschland.
"I can understand the drivers' criticism, they have indicated they don't want to see any of these tractors while there are still cars on the track.
"Nevertheless, that doesn't justify Gasly driving behind the field at 250 km/h at this point. This is anything but clever.
"I think both sides need to question each other."
The six-time grand prix winner also weighed in on the debate over whether Formula 1 should ever put a recovery vehicle on the track when drivers are still out.
He said: "As long as there is no imminent danger it shouldn't be a problem to wait until the cars are all in the pits before sending out the tractor.
"It needs to be investigated why things ultimately went differently than what was discussed with the drivers.
"I think the penalty for Gasly is correct and understandable.
"There is also the rule that you should drive at walking pace and be able to stop at any time – and for good reason, because there can be people on the track after all."
Wow. Wow. Wow. #F1 #JapaneseGP https://t.co/IEiIPGXbm2

— PlanetF1 (@Planet_F1) October 9, 2022
No recovery vehicles in the wet, but in the dry…
Formula 1's regulations state that a recovery vehicle is allowed on the track under Safety Car conditions, after all as Schumacher says the drivers should be going at "walking pace".
They're not, though, they are still driving at over 100 km/h and on Sunday they were doing that with almost no visibility such was the spray.
Surely common sense should prevail over and above the rules?
If the sun is shining and the sky is blue, sure deploy the Safety Car and send out a tractor rather than red flag a race for every crash or breakdown.
But if the track is wet, if it's even damp, why take the risk of a driver aquaplaning and hitting the tractor?
The decision to send out a recovery vehicle has to be weather dependent.
While many fans after Japan agreed with George Russell that there's "no reason why we should ever have a tractor on track", it's a bit of a knee-jerk reaction to Gasly's moment that brought back memories of Jules Bianchi's fatal crash.
No one was up in arms when the drivers drove past Daniel Ricciardo's swinging McLaren at the Italian Grand Prix, and if anything that race being red flagged would have been ideal for the show.
But it wasn't needed, simple as that, because everyone could see the tractor. On Sunday in Japan, the drivers could barely see their noses.
The main difference? The weather.
Read more: Formula 1 only has itself to blame for Japan's 'WTF' moments