Ralf Schumacher predicts a 'three-way battle next year', Alpine with 'potential' to join in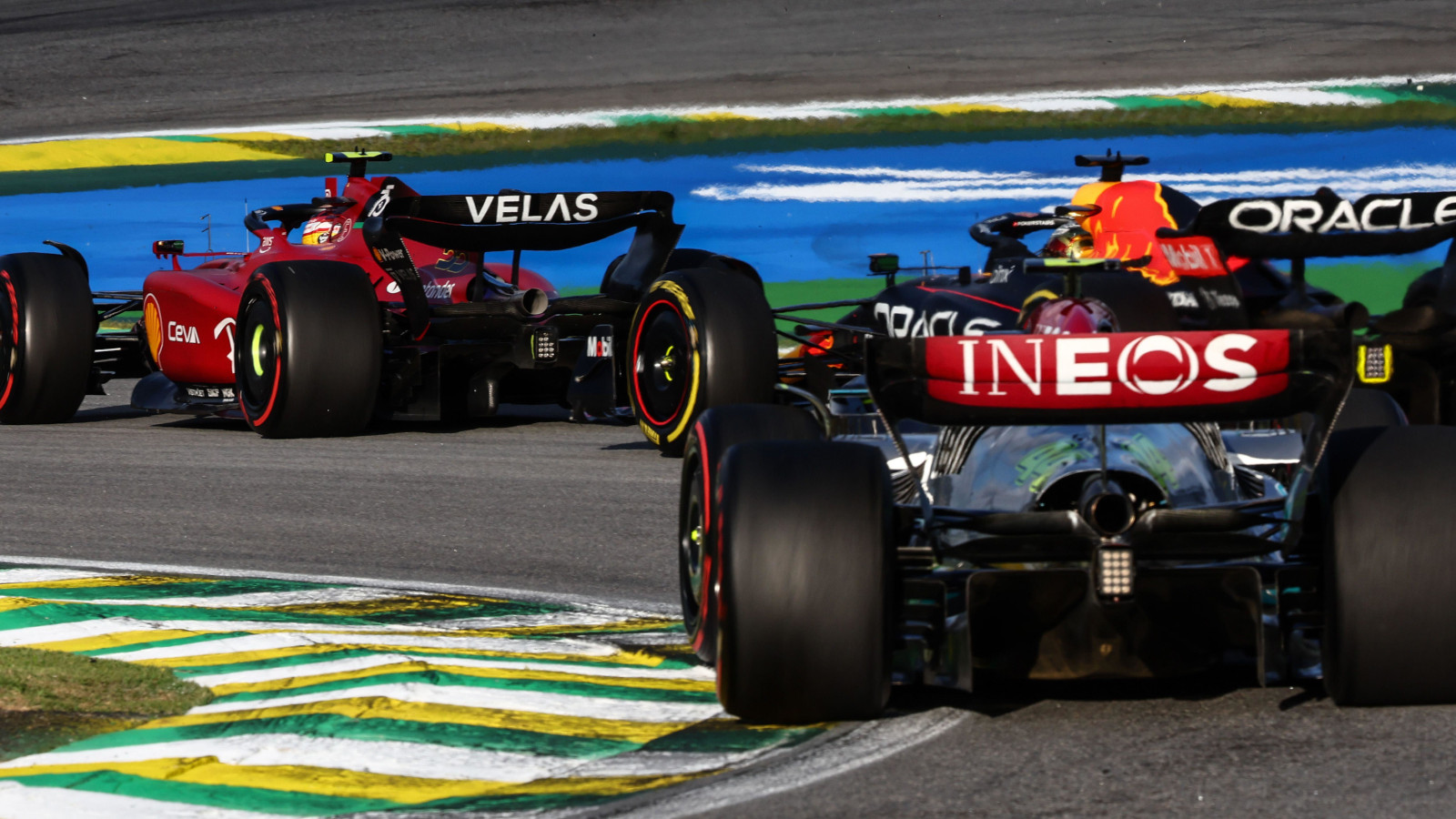 Formula 1 could be in for a three-way title fight next season with Mercedes and Ferrari taking on the penalised Red Bull team for the championship titles.
Although Ferrari played a brief cameo in this year's championship fight, it was all Red Bull in the second half of the season as Max Verstappen set a new record with 15 wins in a single season on his way to the Drivers' title.
He wrapped that up in Japan with four races to spare, Red Bull winning the Constructors' one race later in Austin, and winning all but one of the final 11 races.
That one they didn't win went the way of Mercedes, George Russell securing his maiden grand prix win at the Sao Paulo race.
But while that gave Mercedes, and pundits, confidence heading into Abu Dhabi, the Yas Marina event showed that Mercedes still have some way to go.
Former F1 driver Ralf Schumacher has backed them to do it, saying they'll join the fight next season aided in part by Red Bull's budget cap penalty.
"I'm assuming a three-way battle next year," the six-time grand prix winner said in his latest Sky Deutschland column.
"However, I'm a bit surprised that Mercedes struggled again in the last race in Abu Dhabi. I had judged them stronger and Ferrari weaker.
"At Mercedes, the problem has obviously not yet been fully recognised.
"Red Bull will have an even bigger issue coming season because they have less wind tunnel testing time and less CFD due to the budget cap penalty.
"That will follow them in the development of the new car for 2023 but also for 2024."
Alpine has the 'potential' to be in the mix too
Schumacher also feels Alpine have the "potential" to get involved in the battle at the sharp end.
This season the Enstone team claimed fourth place in the standings, holding off McLaren at the final race of the season to finish 14 points clear.
It was, however, a championship in which they lost a fair amount of points through reliability issues, just ask Fernando Alonso as he exited stage left.
Alpine team boss Otmar Szafnauer has insisted several times that he was open to the reliability hit to ensure the engine's performance, the 58-year-old confident they'll be better for having done it next season.
He also has a new young line-up with Pierre Gasly replacing Alonso as Esteban Ocon's team-mate. Schumacher says those factors could all help Alpine enter the fray.
"In addition," he continued, "the smaller teams are now slowly appearing, which due to the budget cap have more and more chances to get closer. It will be exciting to see how the teams deal with it and who can now make a bigger step first.
"Alpine, for example, should not be underestimated in the coming year.
"There the question arises to what extent Alonso will be missing. The Spaniard has certainly brought something to the team this year. Let's see how far the two drivers Esteban Ocon and Pierre Gasly can push the team forward.
"But in terms of speed, Alpine was very good this year. The engine was very good, they can build on that, develop their package well within the budget cap and get closer to the teams in front of them."
Read more: Martin Brundle reckons Haas were 'fed up of Mick Schumacher's entourage'