Ralf on title saga: Either launch protests or shut up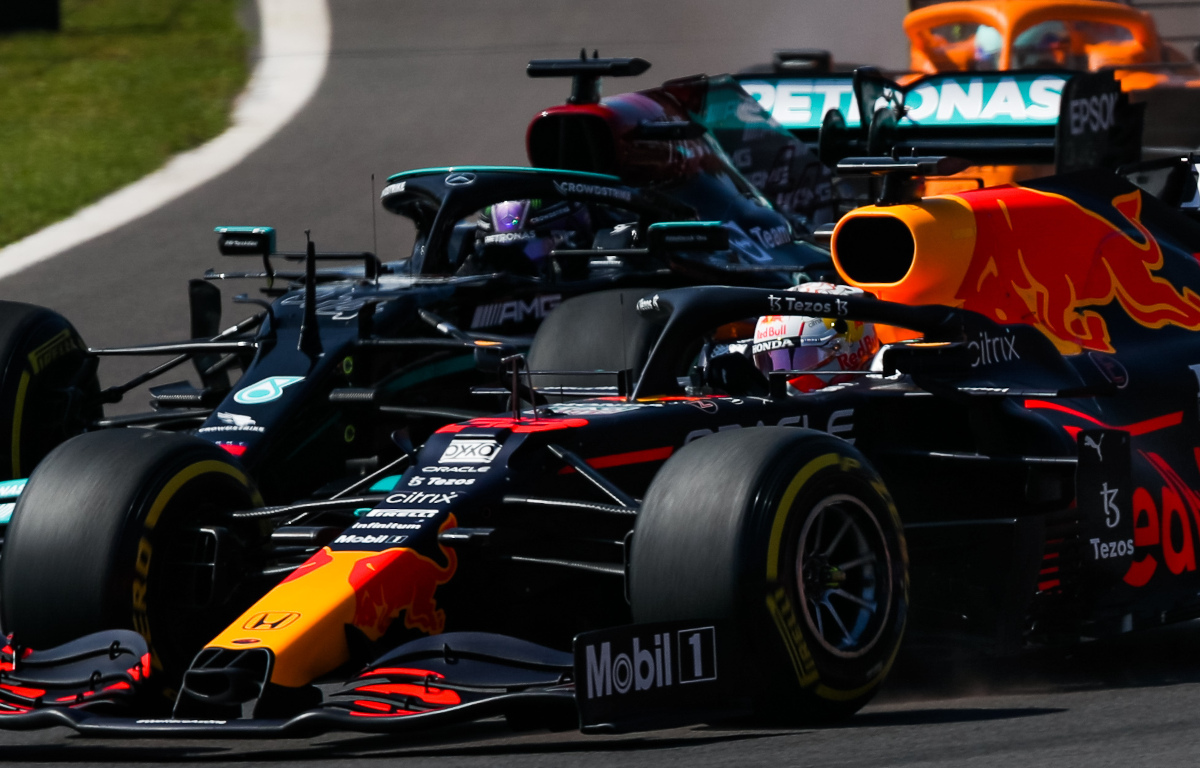 Ralf Schumacher has told Red Bull and Mercedes to either make an official protest or "shut up".
With two rounds remaining this season, the title race is going down to the wire with Max Verstappen eight points up on Lewis Hamilton.
While the protagonists have given us all a thrilling battle on track, often going wheel-to-wheel, their team bosses have lit a fire off it as they have traded barbs, insults and accusations of cheating.
Mercedes' rear wing is Red Bull's latest focus, the Milton Keynes team claiming it illegally flexes. But despite the near constant complaints Red Bull have yet to protest, instead leaving it as a threat hanging over the championship race.
Schumacher, a former driver turned pundit, says the teams need to either protest or shut up and leave it to their drivers to decide the World Champion.
He told Speedweek.com: "I hope some of the topics of the last few weeks will move a little to the side. I hope the team bosses hold back a little more, and of course I also wish the FIA don't have to decide the World Champion in the end.
"For example, I found all these discussions about the wings so idle – these mutual accusations that one team is doing that with the front wing, the other team is doing that with the rear wing.
"I say either you have facts and you lodge a protest or you should all shut up.
"I think such a great fight should stay clean. Everything else is a shame about this great World Championship. And I'm expressly addressing both sides here."
Clear your calendars for the next two weekends 🏆⚔️#F1 #HistoryAwaits @Max33Verstappen @LewisHamilton pic.twitter.com/V2D33KWZEu

— Formula 1 (@F1) December 1, 2021
The 46-year-old concedes the team bosses' behaviour, and comments, is because they are also feeling the pressure of an intense championship battle.
"At the same time, of course, I also see it this way," he said. "The tension also arises from the technology and from dealing with each other, it was sometimes very tough, but that also accounts for part of the fascination because sport thrives on emotions."
Looking ahead to the run-in with Formula 1 heading to Saudi Arabia and then Abu Dhabi, Schumacher says the momentum is with Mercedes.
Hamilton has won the last two races, in Brazil and Qatar, to slash Verstappen's lead to eight points.
"At the moment, Mercedes are ahead," said the German. "There are currently rumours that Honda might install a new internal combustion engine after all and accept a penalty of five places, in order to have a fresh engine against Mercedes. That might make sense.
"Red Bull could say Jeddah is a Mercedes track anyway, so in the best case scenario we will finish second.
"Then better back five places, in the hope of working your way up to second place in the race, but then having a fresher engine at the World Championship final in Abu Dhabi.
"Many have spoken of this supposed Mercedes miracle engine, but I think the reason for Hamilton's strong performance in recent races is different.
"The decisive factor for me is how he handled the tyres. It was remarkable how Lewis caught up in Brazil and apparently didn't ruin the tyres in the turbulence of his opponents.
"It used to be different. Mercedes must have achieved a breakthrough in terms of co-ordination."
Schumacher, however, says it is difficult to predict a winner as this year the form book has been thrown out of the window.
"There were races, and of course both teams were perfectly prepared, but what should speak for one team on paper came out in the end for the opposing team.
"When I get to Jeddah, I ask myself 'how much oil is the new asphalt sweating out? How will it change when the cars drive on it for a few hours?' These are factors you cannot feed into a simulation. In Qatar, for example, Pirelli misjudged the situation."
He added: "The walls are very close on the road from Jeddah, after all. The tiresome topic of track boundaries should take care of itself for once."
PlanetF1 Verdict
Ralf Schumacher on the title saga
Ralf Schumacher thinks teams should either lodge a protest or stay quiet.