Ralf tips Russell to 'beat Hamilton from the start'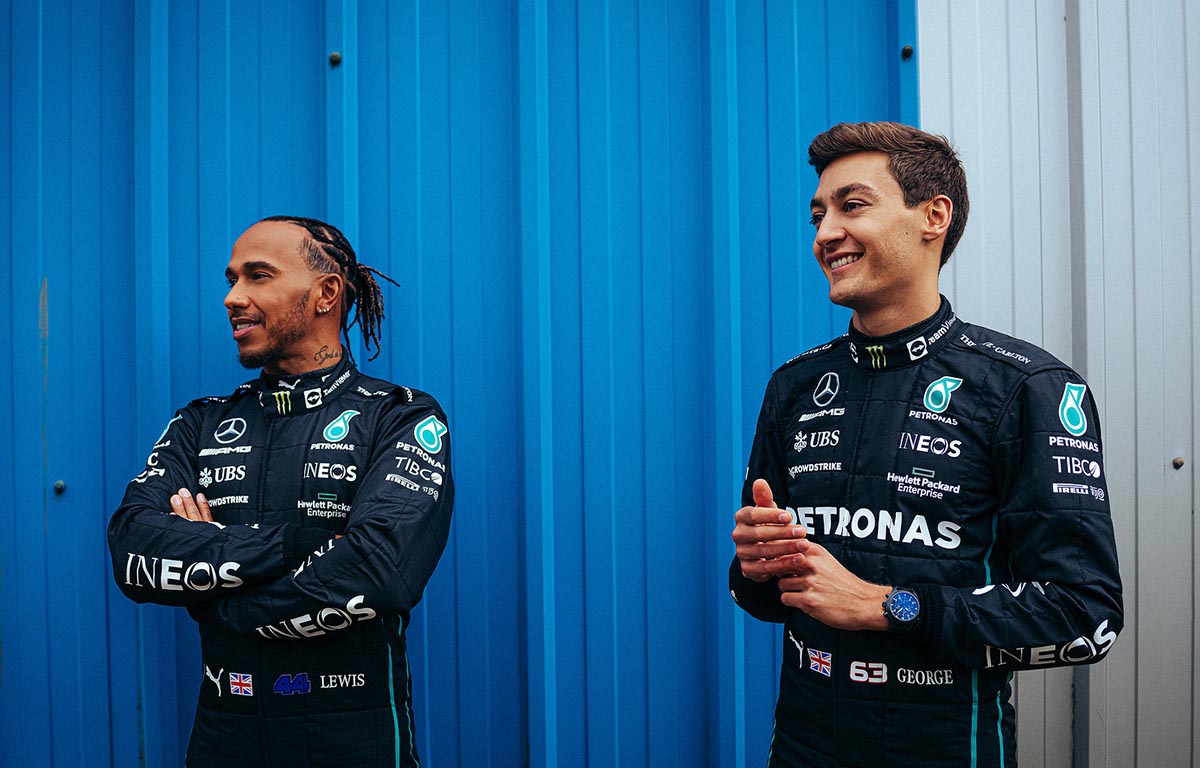 Ralf Schumacher thinks George Russell can surge out of the blocks and immediately put the pressure on Lewis Hamilton at Mercedes.
Russell and Hamilton spent their first public-facing day as Mercedes team-mates for the launch of the W13 car, followed by its shakedown at a stormy Silverstone.
'Respectful' appeared to be the best description of the dynamic between the two Britons during the launch – there was little in the way of camaraderie between them, with Russell having replaced Valtteri Bottas whom Hamilton had described as "the best team-mate in the history of this sport".
There is no question Russell, an ambitious 24-year-old, will want to come in and make his mark up against a colleague who suffered the ultimate World Championship heartbreak last year – although neither will he want to rock the boat from a team perspective.
Back home. 💜 How good is it to see @LewisHamilton back behind the wheel of a Silver Arrow! pic.twitter.com/zETbiVHu9j

— Mercedes-AMG PETRONAS F1 Team (@MercedesAMGF1) February 20, 2022
Former F1 driver Schumacher noticed the two drivers appeared slightly wary of each other at the launch, and thinks the gloves will come off when the competitive action begins.
"I thought it was interesting how gentle the two drivers, Lewis Hamilton and George Russell, were with each other [at the launch]," said Schumacher, quoted by Speedweek.
"The young Russell was very careful with his comments and emphasised he wants to learn a lot now.
"The tone was quite different when George replaced Lewis in Bahrain 2020 (Sakhir Grand Prix when Hamilton had COVID) and drove alongside Valtteri Bottas. But I'm convinced that internally it looks different, and I already believe he can beat Lewis from the start."
Schumacher, who works as a TV pundit for Sky Germany, wonders how long Hamilton will be the clear number one at Mercedes considering he is 13 years older than Russell – although obviously that will depend on how quickly the younger man can maximise the W13's potential.
"I think Mercedes have a super line-up now," added the 46-year-old, who won six Formula 1 races for Williams between 2001 and 2003.
"There was always a push from us on Sky to change something there. I never quite understood why it took so long to replace Valtteri Bottas.
"I think George Russell is an exceptional talent. Whether he will develop like Lewis Hamilton did remains to be seen. We also have to remember Lewis is 37 years old and Mercedes have to think about the future."
Hamilton and Russell will spend three days putting the W13 through its paces at this week's unofficial testing session in Barcelona.
PlanetF1 Verdict
Ralf tips Russell to beat Hamiton, Bottas says no
Ralf Schumacher believes that George Russell will be able to beat Lewis Hamilton but Valtteri Bottas isn't so sure.