Ralf: Perez confusion was stranger than half points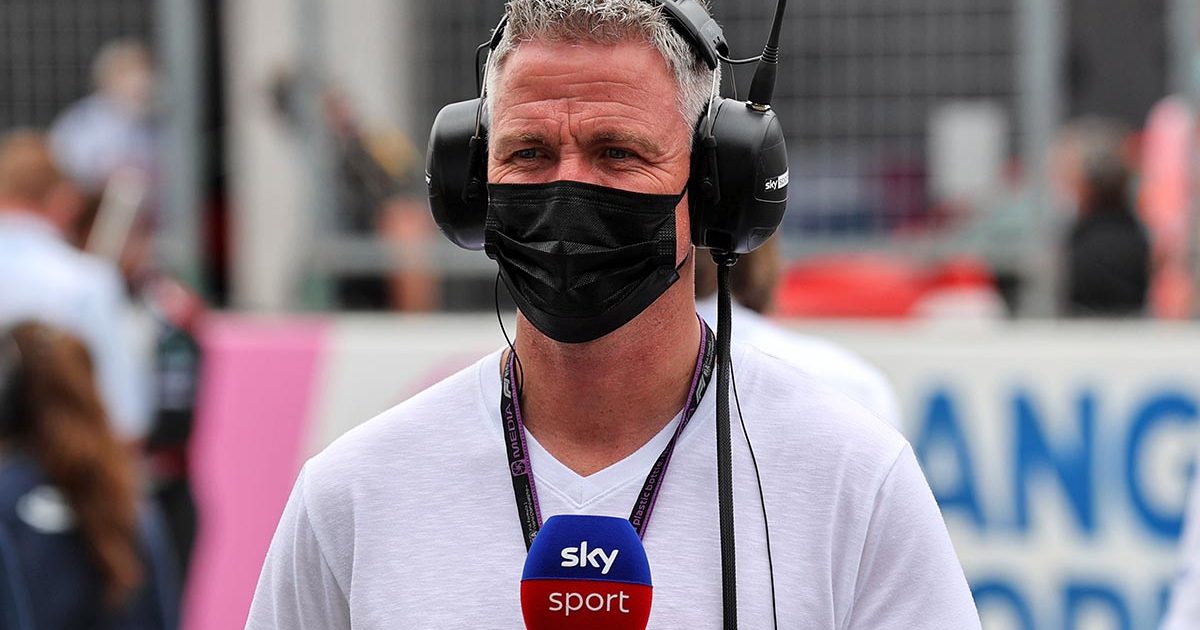 Ex-F1 driver turned pundit, Ralf Schumacher, thinks the mess surrounding Sergio Perez's inclusion at Spa was stranger than the dishing out of half points.
The 2021 Belgian Grand Prix will never be forgotten and it will not be for the right reasons, after a three-hour delay then resulted in two processional laps behind the Safety Car in order to produce an official classification.
While many are happy the correct decision was made not to race in dangerous conditions at Spa, the decision to award any points at all for a 'race' which never happened has come in for widespread criticism.
Schumacher, though, is puzzled over the furore that has created because, he says, everyone knows the rules when exceptional circumstances force races to be abandoned.
"I don't understand the criticism from the paddock, for example from Fernando Alonso, who says: 'Why points if it wasn't a race?'," Schumacher said in his post-race column for Sky Germany.
"I think it's very fair. There is a clear rule and qualifying where everyone has the chance to go faster as well.
"For these exceptional situations there is this rule and everybody knows it. There is no need to discuss afterwards what was decided."
"Sunday at Spa gave us all a depressing reminder that #F1 is a business first and a sport second."

Our writers gave their verdict on everything that happened at the #BelgianGP 👇https://t.co/J2jLaQvQSI pic.twitter.com/EsZDHHdnAq

— PlanetF1 (@Planet_F1) August 30, 2021
Check all the latest 2021 teamwear via the official Formula 1 store
More alarming for Schumacher was the situation involving Perez. The Red Bull driver, with the ink barely dry on his new contract for 2022, crashed out on his way to the grid and that should have been game over for him before the lights even went out.
But, due to the lengthy delay and the phenomenal work done by the Red Bull garage to get Perez's car fixed, the team asked whether 'Checo' could re-join the grid seeing as the race had not started yet.
The immediate response from FIA race director Michael Masi was that it was against the rules and Perez would not be allowed to rejoin.
However, after briefing with his stewards and further talks with Red Bull, there was nothing in the regulations that stated Perez had to sit the race out.
Schumacher continued: "For me it was much more strange that they had to discuss whether Sergio Perez could drive or not and that even the race director at Red Bull had to ask again.
"That's a bit strange when you don't know your own rules in Formula 1."
Schumacher raced in the days when Bernie Ecclestone was the man calling the shots in Formula 1 and suspects he would started the Belgian Grand Prix on Sunday had he still been in charge.
"Bernie Ecclestone was not quite so merciful to the drivers back then," he said.
"I remember my last Grand Prix in Japan. The conditions were similar then – everything was extremely wet and we were behind the safety car the whole time. It dragged on for ages. At some point the race was abandoned.
"But I would argue that Bernie Ecclestone would have let Sunday's race go ahead.
"However the danger is far too great – even though we have much more experience with accidents by now.
"It was the last race with probably the most famous racing corner, Eau Rouge, which is to be changed and weakened.
"Therefore, it was the right decision of the management not to race."