Ralf Schumacher hopes 'sore losers' Alpine don't block Oscar Piastri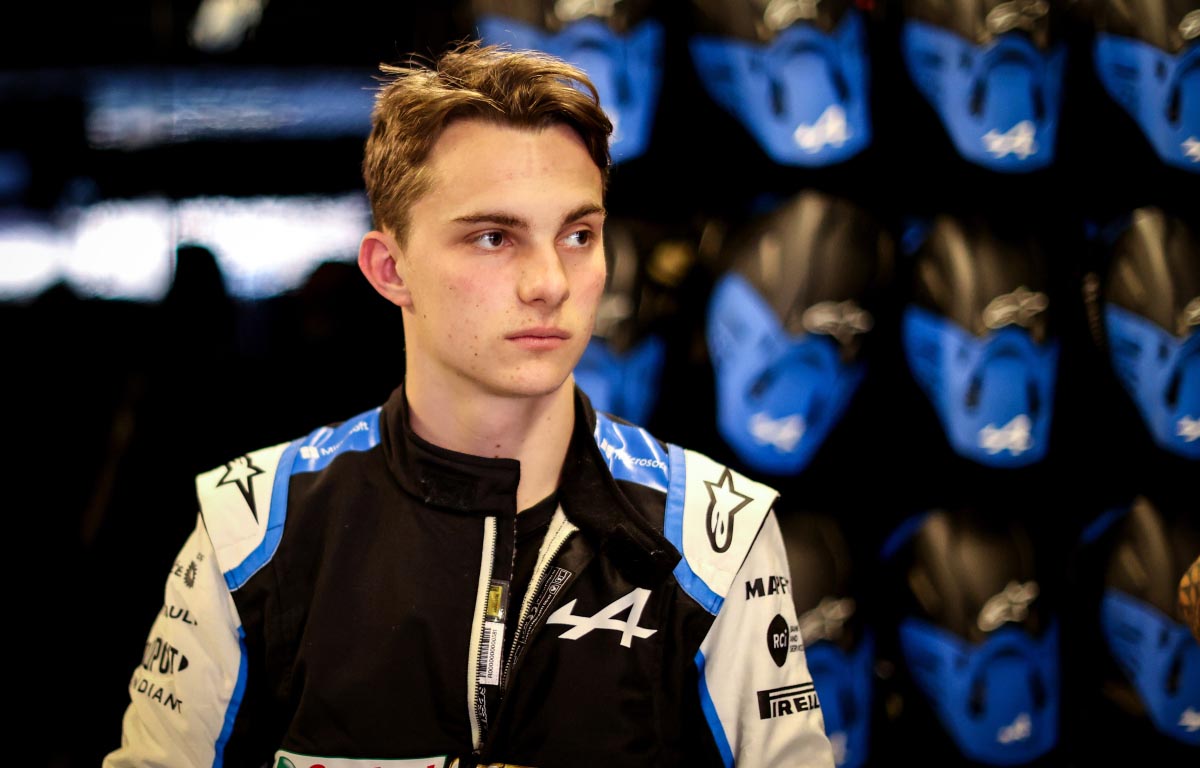 Ralf Schumacher hopes Alpine do not block Oscar Piastri's path to Formula 1, believing the team only have themselves to blame for letting him slip through their fingers.
The Enstone team have found themselves in quite a messy contract situation following Fernando Alonso's shock decision to move to Aston Martin at the end of the 2022 season to replace the retiring Sebastian Vettel on a multi-year deal.
The timing of that announcement, though, left Alpine in a vulnerable position with clear heir to Alonso's throne, Piastri, seemingly free to sign with other teams after an option clause expired.
Alpine's confirmation of Piastri joining the team in 2023 was immediately shot down by the driver himself, making it clear he has no intention of racing for Alpine due to a widely-reported deal being in place with McLaren to replace Daniel Ricciardo for next season.
This matter looks to be going all the way to the court room as it is believed both Alpine and McLaren have valid contracts in place with Piastri.
But, Schumacher believes Alpine now need to respect Piastri's wishes and accept that the damage caused by Alonso's move has been self-inflicted.
"[Oscar] Piastri has done everything right," Schumacher told Sky F1 in Germany.
"Now we can only hope that the sore loser – in this case Alpine – doesn't put obstacles in the boy's path. Piastri was with them, they had everything in hand, all they had to do was give him a contract.
"I'm sorry. I like Otmar [Szafnauer], but he will be disappointed in his own performance, that he didn't see it coming with Alonso and that he doesn't have a plan B. That's the embarrassing thing about the whole saga.
"Accordingly, he has to blame himself. Oscar did nothing wrong. At the end of the day, Alpine could have questioned Alonso earlier and made it clear to Piastri that they would be relying on him in the future.
"He won Formula 3 in his first year, and Formula 2 as well. What should he be waiting for? I would have done the same if I had been offered a job."
Schumacher also believes Alpine initial desire to loan Piastri out to another team (believed to be Williams) rather than fully commit to him themselves has also played a role in this tug-of-war with McLaren.
He added: "One thing was clear: Alpine wasn't interested in putting Piastri in the car next year at the beginning because they saw that young drivers need a certain amount of time [until they arrive in Formula 1].
"They wanted to put him somewhere else for one or two years. There was an option from Alpine to [put Piastri in the cockpit], but it wasn't taken because they didn't expect Fernando Alonso to leave.
"When you have such a jewel, it's criminal to let him go. If you're then unable to get the contracts right yourself, you can't blame the young man.
"You also have to remember one thing: Piastri's manager Mark Webber has a very, very close relationship with McLaren team boss Andreas Seidl."