Ralf Schumacher: 'If it stays like this, I see little hope' for Ferrari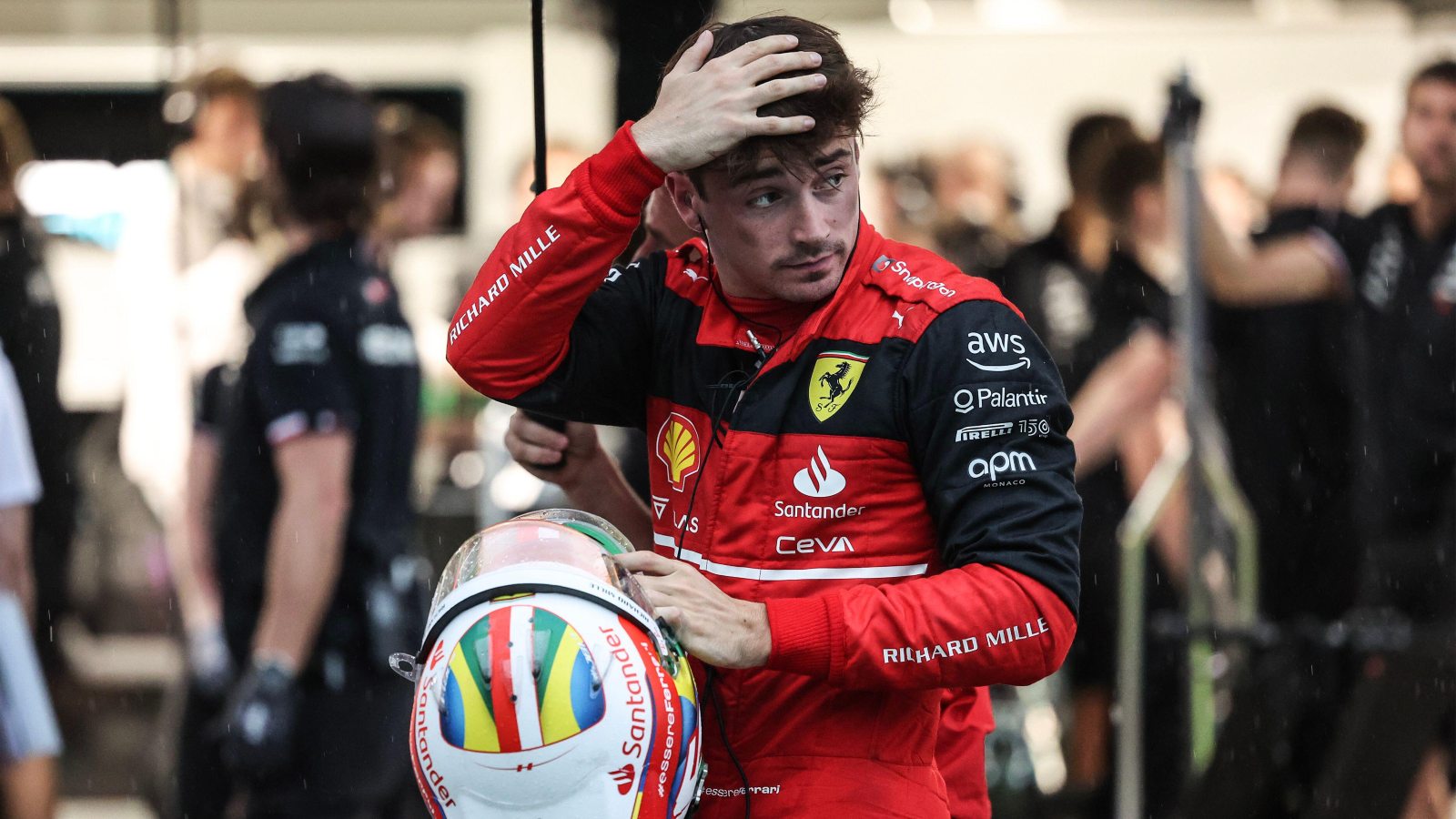 Not for the first time this season, Ralf Schumacher has called for heads to roll at Ferrari after the Scuderia recorded yet another strategy blunder in qualifying for the Sao Paulo GP.
Friday evening's qualifying, which would set the grid for Saturday's sprint race, took place in mixed conditions with rain threatening to fall early in Q3.
As such Ferrari opted to split their drivers strategies, sending Charles Leclerc out on intermediates and Carlos Sainz on slicks.
But with the track still dry a fuming Leclerc finished slowest of the top-ten, "beautiful, f**king beautiful" he said.
"Ferrari," Sky Sports' Schumacher said as per motorsport-total.com, "manage time and again this year to make mistakes in situations where they could have made them.
"And where they could have done something well, they made mistakes too."
Ferrari sporting director Laurent Mekies defended the team's decision to split the strategies, saying they were always going to have one happy and one unhappy driver.
"This excuse that you put both cars somewhere is a bit too thin, too pale for me," Schumacher said. "Others have done it too."
The former F1 driver once again called for changes in Ferrari's management.
"Ferrari have to change a few things," he said. "If it stays like this, I see little hope because the potential was there this year to win the World Championship.
"The car was fast, but they always managed to do it to make the least out of it.
"Something urgently needs to happen in management, otherwise it will be difficult. Something has to change."
Charles Leclerc should 'park the car and get out'
His fellow Sky Sports pundit Timo Glock agrees that Ferrari's decision-making is letting down their drivers.
Declaring the Scuderia to be "a chaos squad", the German says if he'd been in Leclerc's position he would have parked the car before telling the team off.
"Ferrari proved to be a chaos squad in this qualifying. Man oh man," he said as per Speedweek.
"It is completely incomprehensible to me how Ferrari could send poor Charles Leclerc to intermediates in this last qualifying part.
"I would have understood if it had started to rain, but nothing came.
"As Leclerc I would totally freak out now, I would park the car, get out and say – do your stuff alone."
The former F1 driver added: "I would completely go crazy if I were him. I would have liked to have heard further radio traffic.
"In such situations, Ferrari really does everything wrong, unbelievable."
Leclerc recovered to P6 in Saturday's sprint race with Sainz finishing second. He, however, has a five-place grid penalty after taking a new engine.
Read more: Sprint: George Russell clinches his first Formula 1 victory in Sao Paulo GP thriller