Ralf Schumacher has claimed Sir Frank Williams was never satisfied when his drivers merely did not like each other – because he wanted a mutual hatred.
The German, brother of Michael Schumacher, the seven-time former World Champion, drove for Williams from 1999-2004, winning six races and twice finishing fourth in the drivers' standings when his elder sibling was dominating with Ferrari.
His team-mates at Williams were Alex Zanardi, Jenson Button and, for the last four of his six seasons there, Juan Pablo Montoya.
Schumacher eventually fell out with team owner Sir Frank Williams over an extension to his contract and last year, before the Grove-based operation was sold to Dorilton Capital, he urged their founder and also his daughter Claire, the deputy team principal, to leave F1.
The 45-year-old has now harked back to his days with Williams and described the contrasting management styles adopted by Sir Frank and his colleague Sir Patrick Head.
Show your support for Williams with their latest official merchandise collection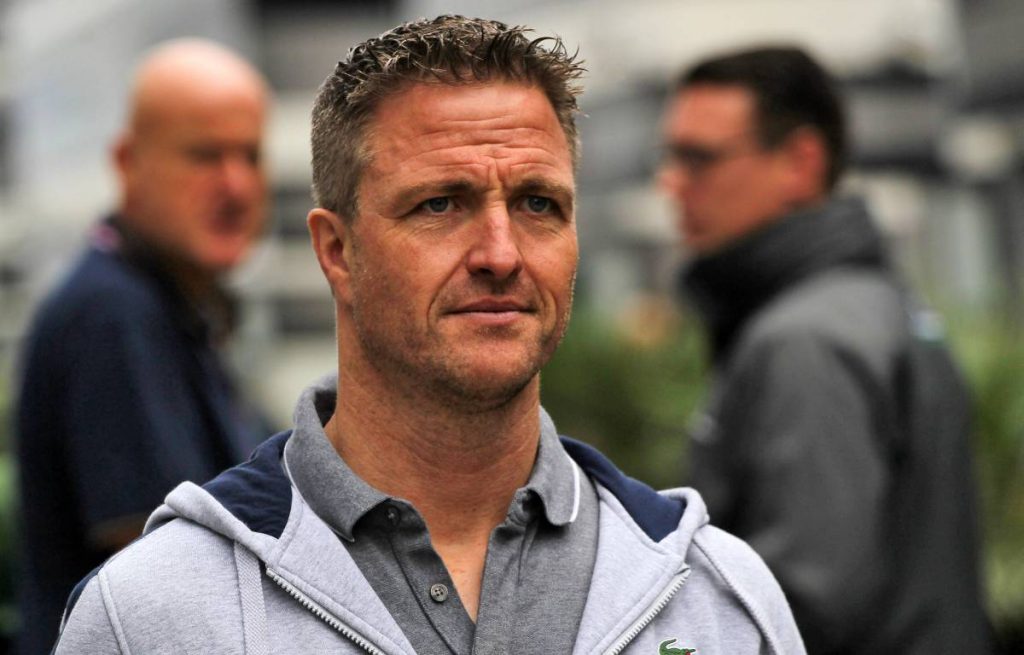 In an interview with Sport1, Schumacher said: "Frank Williams, for all the great successes he had, was extremely difficult as a person. He was the opposite of straight.
"Unlike his partner Patrick Head. You could really argue with him, even loudly, then drink a glass of red wine together in the evening, laugh at yourself and the dispute was forgotten again.
"With Patrick you always knew where you stood. Frank was different, he never wore his visor open.
"Sir Frank, for example, had often used his media contacts to build up extreme pressure with his drivers.
"He also believed it was not enough that his two drivers did not like each other. They should downright hate each other.
"Fortunately, today's team bosses have a different philosophy when it comes to management style."
Schumacher will be hoping his nephew Mick, son of Michael, enjoys a relationship with Haas boss Guenther Steiner and his team-mate Nikita Mazepin that is, at the very least, productive when he makes his F1 debut this season.
He thinks that because of Mick's presence within the team, being a part of the Ferrari Driver Academy, Haas will enjoy better "collaboration" with the Scuderia as a customer team than Alfa Romeo, who have a similar status.
"Ferrari has to focus on itself first and then look at others," said Schumacher. "But I can well imagine the collaboration with Haas will be more intensive because of Mick than with Alfa Romeo."
Follow us on Twitter @Planet_F1, like our Facebook page and join us on Instagram!