Ready, set, spin – The highlights of the much-anticipated 2020 Austrian Grand Prix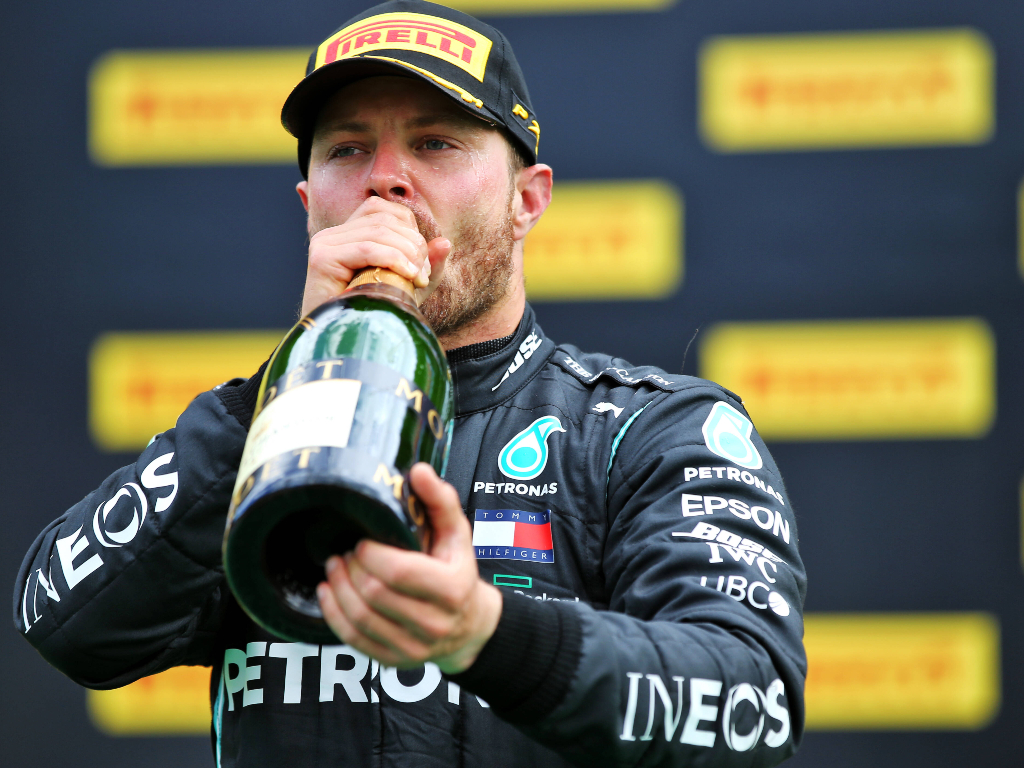 If there is one way to describe this weekend's season-opening Austrian Grand Prix, that is a chaotic spectacle.
Millions of fans gathered at home to watch Saturday's qualifying and Sunday's race that took place at the Red Bull Ring in Spielberg, Austria, and they were in for a spectacular event. We had collisions, we had penalties, we had broken hearts and everything that makes for an exciting race to see who takes home the first trophy of this season. 
The racing world was not left untouched by the coronavirus pandemic, and fans were starting to lose hope that they will see any of their favorite drives get behind the wheels this year. However, after months of expectations, a revised calendar, and historic new regulations, we were finally able to watch the first race of the 2020 season. 
After Friday's practice, everyone was waiting to see who will take pole on the first race of the season. There was no surprise to see Mercedes lock the front row with Botas taking pole and Hamilton coming out 2nd, followed by Red Bull's Max Verstappen, McLaren's Lando Noris, and Verstappen's teammate, Alex Albon, completing the first 5 positions. However, after a 5-second penalty that Lewis Hamilton received Sunday morning, for not reacting to the yellow light after his teammate took a spin, the Brit dropped down to the fifth position on the starting grid. Both Ferrari cars failed to achieve impressing results in qualifying, with Leclerc starting on P7 and Vettel on P11.
Come Sunday, all drivers were ready to put on their best show and secure the first points of the championship, but not everything went according to plan. Only 11 out of 20 cars managed to cross the finish line, with some of the public's favourites forced to retire early due to an unfortunate chain of events. 
Who did not finish?
After the formation lap, we were off to an exciting start at the Red Bull Ring, and for the Red Bull team. Verstappen maintained his 2nd position, and in lap 3, Albon climbed up to P3, with Lewis Hamilton just behind him. After 6 more laps and a bit of struggle, Hamilton manages to pass Albon, but it is Verstappen who has issues and is forced to pit sooner than expected. After failed attempts to bring the power back on and continue the race, Verstappen is the first driver forced to retire this Sunday, in lap 13 of 71. But little did we know, this was just the start of a long series of retirements in Austria. 
Daniel Ricciardo is forced to retire shortly after, and n lap 21, Lance Stroll was forced to retire his Racing Point car as well. Both Hamilton and Botas were told to look after their car, as both had issues with the gearbox and were concerned they may not be able to finish the race. Magnussen was the 3rd driver to retire this Sunday due to a brake issue in lap 25, which brought the safety car on the track. In lap 50, Grosjean takes a huge detour and brings the safety car back on track, with just 21 more laps to go. When we thought nothing else could happen, Russel is out as well, and Raikkonen sees his front wheel flying across the circuit, with yet another safety car deployed. 
We are now at lap 59 of an interesting and tumultuous race, when Brazil 2019 repeats itself. Albon, trying to go around the outside of Hamilton's car, touches with the Brit and is sent spinning into the gravel, much like what happened two races ago, at the 2019 Brazilian Grand Prix. It could have been the Thai's first podium, just as it was in Brazil, but luck was not with him this time around either. The stewards reviewed the footage and decided it was Hamilton's fault for not leaving enough space after Albon got ahead of him, which gets the Brit a 5-second penalty, yet again. 
Unfortunately, Albon has to retire in lap 68, due to some issues with the car, which may or may not have to do with the Hamilton incident. The last driver to retire was Alpha Tauri's Daniil Kvyat, in lap 70 out of 71, after what seemed to be a harsh puncture. 
Who took the podium?
Valtteri Botas did a tremendous job leading the race and ultimately winning the Austrian Grand Prix this weekend, with Hamilton finishing second and Ferrari's Charles Leclerc third. However, due to the penalty Hamilton received for causing the incident with Albon, he was demoted to 4th place, which made room for an unexpected, yet impressive podium. Leclerc moved to second place, and McLaren's Lando Norris got his maiden podium after the very first race of the season. 
Who could have expected such results? This will be a race to talk about many weeks from now, especially when it comes to young drivers such as Albon, Norris, and Latifi. They are probably going to steal the spotlight.
Charles Leclerc did a tremendous job and secured 2nd place in a race where all the odds seemed against the Ferrari team, especially since his teammate, Seb Vettel, finished 10th, securing just one point for the team.
Lando Norris' first podium was a reason for celebration at McLaren, with the 21-year-old securing one extra point for fastest lap just at the end of the race. This is one good way to start the season, and we should keep an eye on Norris for the following races. 
What are we to expect from the 2020 season?
This season will have much fewer races than previous seasons, with F1 CEO Chase Carey hoping they can get 15-18 races done this season. The first races were already announced, with the second one also to be taking place in Austria, but the second half of the season is still in the blur. Carey stated they hope to be able to announce the rest of the races in the following weeks.