Is there a rebrand on the way at Renault?
Renault Group has announced a reorganisation of its brands which could suggest a new look is on the way for the Formula 1 team.
In a press release issued ahead of the Italian Grand Prix, Groupe Renault revealed that they are restructuring four brands into four distinct 'business units': Renault, Dacia, Alpine and New Mobility.
The statement continued: 'The objective would be to give each business unit an autonomous organisation.
'This project aims to create a simpler and more results-oriented organization, while strengthening the cohesion, motivation and sense of belonging of the teams thus grouped by brands.'
The most intriguing movement from a Formula 1 perspective is the change in job title for Renault team principal Cyril Abiteboul. His new official title is 'managing director of Renault Sport Racing, for Alpine'.
The Alpine brand has been struggling in the midst of huge losses at Renault, but Abiteboul has been tasked with the 'the creation, organization and implementation' of Alpine in a new guise.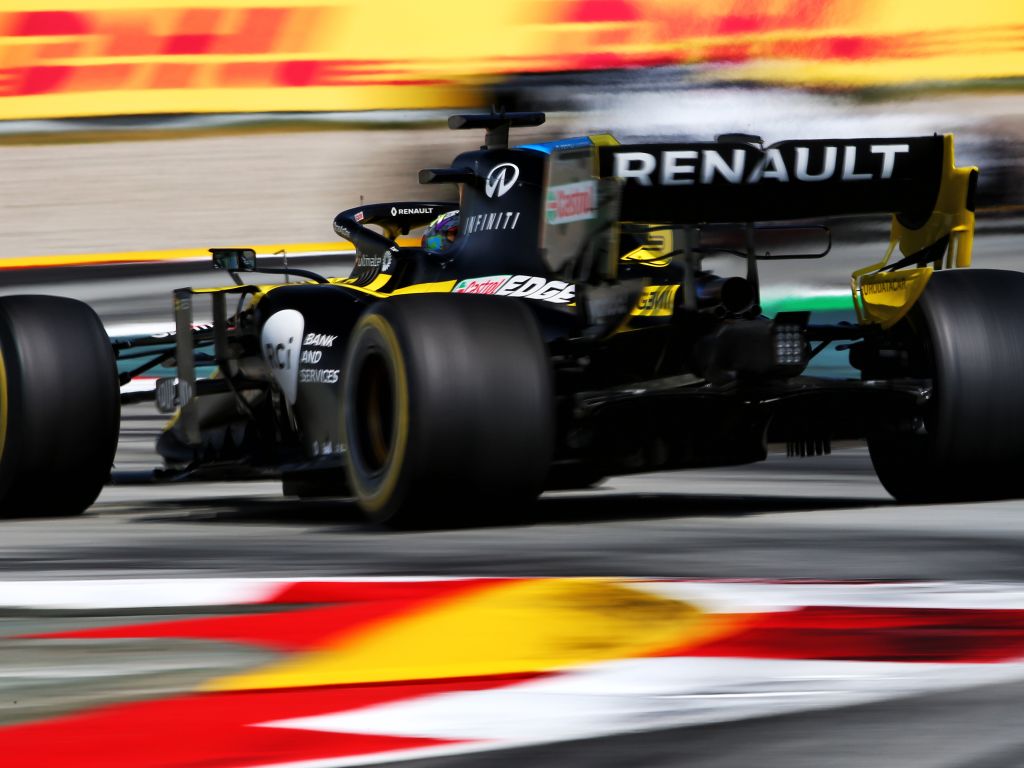 Get your hands on the official Renault 2020 collection via the Formula 1 store
Groupe Renault CEO, Luca de Meo, said: "The company needs to change its 'game module' and move from a search for volume to a search for value and profitability.
"The organisation around four strong brands and large cross-functional functions would make it possible to work in a simpler way, more oriented to the markets and customers, with a team spirit, to seek the best possible result.
"This is an essential lever for the Group's recovery."
There is talk amongst the paddock that an announcement on how the Alpine brand will be incorporated within the Renault F1 team could be made over the weekend with Alpine Renault one new team name being suggested.
Abiteboul was asked about his new role and the plans for Alpine but said he was the wrong person to ask.
"These questions are not for me," Abiteboul said in Friday's FIA press conference.
"These questions are corporate strategy, questions for the CEO.
"My two cents is that with the new Concorde Agreement, we have finally the possibility to have a stable platform in Formula 1, a great marketing platform.
"The way we want to make use of that platform will be up to the CEO. We have a flexible platform, and we have different brands.
"Probably a rationalisation will be one of the things we will need to do given the group's financial results. We need to optimise the way we do things, but first there is a strategy to define, and it's not up to me to disclose."
The only snippet that Abiteboul did deliver was that he did not expect his new role to be a permanent one.
"Right now what I've been asked to do is a mission with a set of proposals in order to structure our brand," he said.
"I've not been asked to run the brand. So it's not in any way a permanent appointment whatsoever.
"That's what I will be focusing on: some of the strategies that I have been given are what I'm doing for Formula 1, and there is absolutely no question of change of team leadership for the time that I do this mission."
Follow us on Twitter @Planet_F1, like our Facebook page and join us on Instagram!