All-time record live US TV audience tunes in for Miami
The Miami Grand Prix attracted the largest live viewership of a Formula 1 race in the United States in history.

Formula 1 has gone all-in with its bid to capatalise on its popularity boom in the United States, with the first-ever Miami Grand Prix marking the next important step for the series.
And looking at figures released by ESPN, the event was a resounding success in the United States.
Broadcast live on ABC, the Miami race drew in an average viewership of 2.6 million, making it the "largest audience for a live F1 telecast ever on U.S. television", with a peak of 2.9m.
The previous record for a live telecast was 1.744 million for the 1995 Brazilian Grand Prix, broadcast on ESPN.
The record did not quite fall for the overall most viewed Formula 1 race telecast, that still belonging to the 2002 Monaco Grand Prix, which was a delayed same-day broadcast on ABC.
Qualifying for the inaugural Miami Grand Prix aired on ESPN, the main broadcaster of Formula 1 in the United States, drawing in 953,000 viewers, while the opening practice session attracted 398,000 viewers, both representing ESPN's largest viewership for a qualifying or practice session since F1 returned to the network in 2018.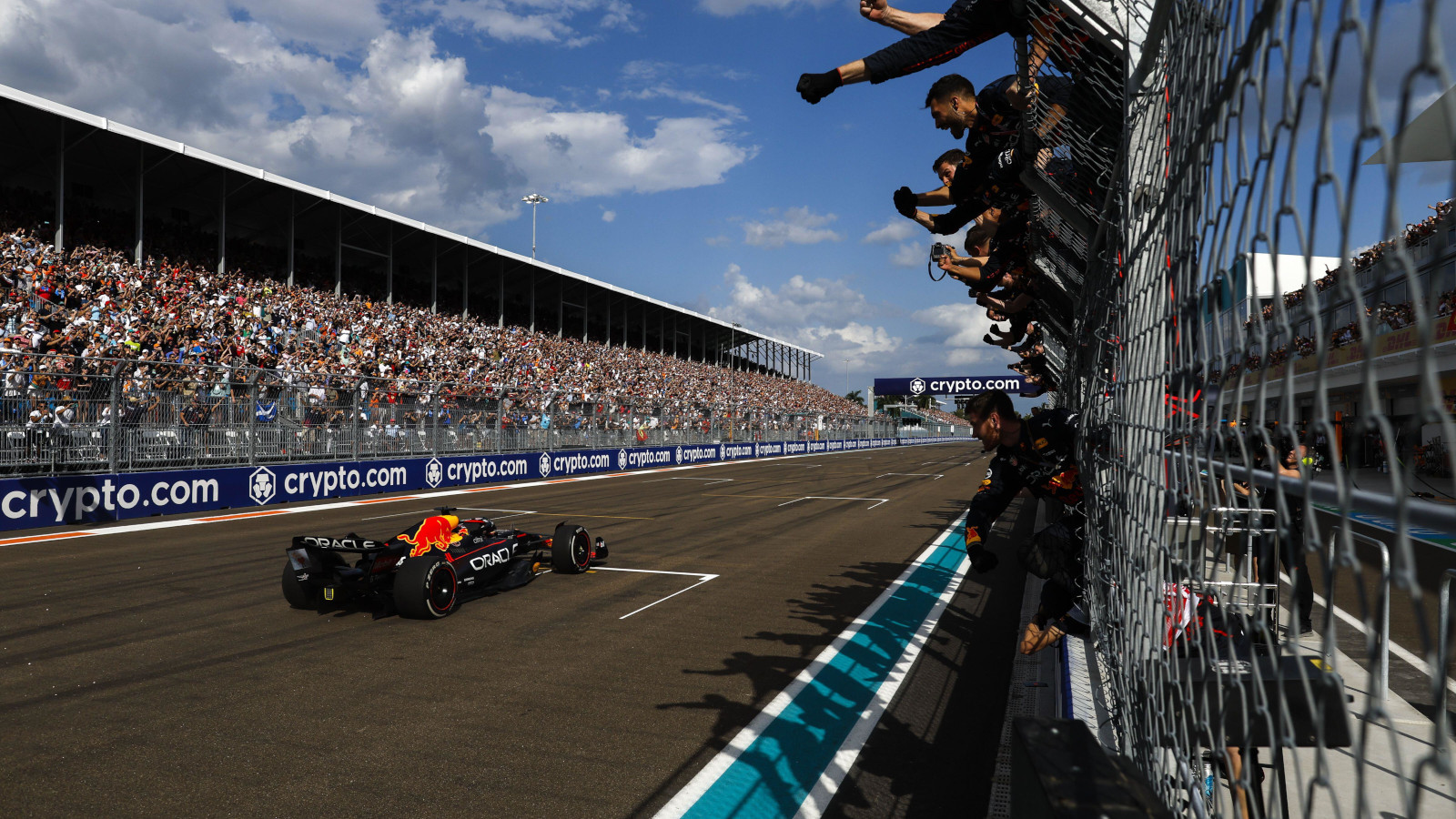 The Miami Grand Prix was a success in terms of spectators at the track too, with over 85,000 fans packing into the stands on race day to watch Max Verstappen make history as he became the first-ever Miami GP winner.
While the teams and drivers were full of praise for the spectacle that was the Miami GP, Verstappen was one of several drivers to complain about the track.
The Red Bull driver felt that the tight, slow section around the Turn 14/15 chicane was not suitable for the current Formula 1 cars, a view shared by many of his peers, while that section also drew safety concerns due to the unprotected concrete barrier there, one which Carlos Sainz and Esteban Ocon found themselves crashing into.
The surface of the track itself also did not prove popular with the drivers.
Torquing Point: 2022 Miami Grand Prix reviewed
Mark Smith, Finley Crebolder and comedian Alfie Brown discuss the best and worst of the Miami GP where Max Verstappen claimed victory ahead of Charles Leclerc.