Red Bull '80-85%' sure to bring engines in-house
Dr Helmut Marko has rated Red Bull's prospects of bringing the Honda engine operation in-house at "80-85%".
The head of Red Bull's driver development programme and advisor to the team said that in regard to engine supply from 2022 onwards "our focus is entirely on the Honda project".
Red Bull need to find an alternative source of power when Honda withdraw from Formula 1 at the end of the 2021 season.
They could approach the existing manufacturers – Mercedes, Ferrari and Renault – but that would only be a last-resort option and instead the overwhelming preference is to acquire the intellectual property to the Honda programme.
In an interview with Motorsport-total.com, Marko was asked to give a percentage about the likelihood of Red Bull setting up their own engine operation and replied: "I would say that is 80-85%."
He also said "our focus is entirely on the Honda project" when questioned about whether discussions were being held in the background with Red Bull's former engine supplier, Renault, about a plan B.
"Our plans are to carry out engine maintenance on our existing Red Bull campus and to adapt a hall for it," said the 77-year-old Austrian.
"Of course, this option is more expensive. But firstly, we get the engine which, in co-ordination with the chassis department, promises the best, in terms of the placement of the units."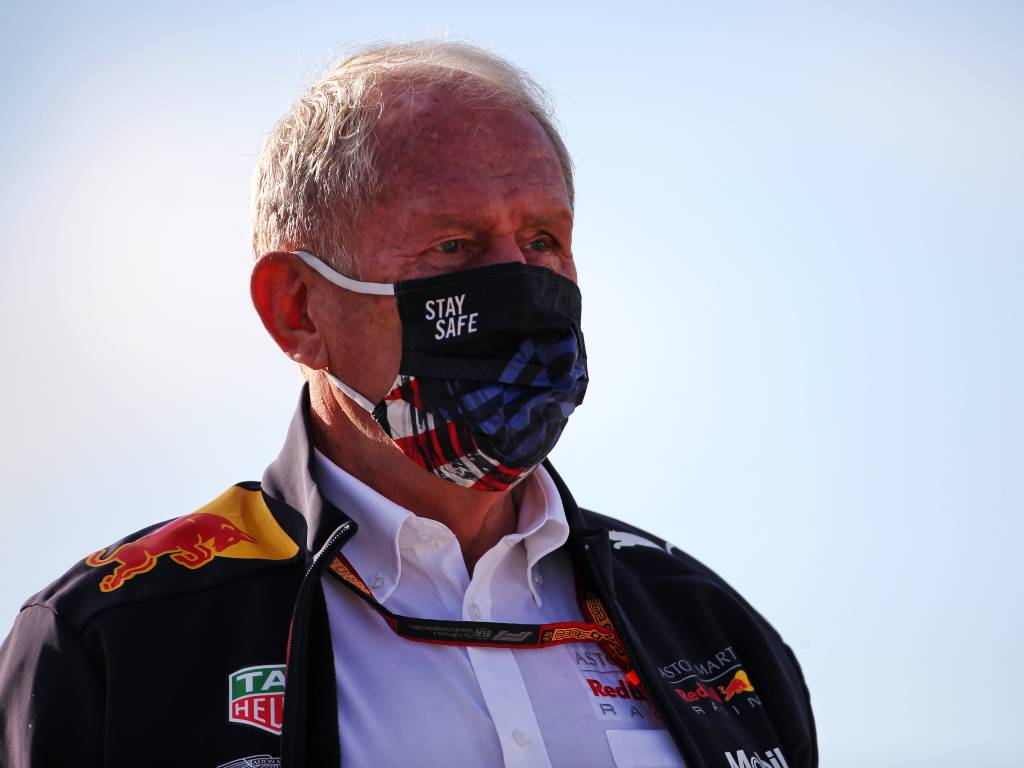 Get your hands on the official Red Bull 2020 collection via the Formula 1 store 
Red Bull have indicated a freeze on engine development would be a major factor in encouraging them to proceed their preferred way for cost reasons, and Marko remains hopeful it will be implemented.
"Everything is on the right track," he said. "The talks with the FIA and Liberty are advanced. We hope a corresponding decision will be reached this year.
"It is clear that not all manufacturers agree. But I believe an agreement is on the horizon. From the perspective of common sense, it makes sense not to accept immense development costs with an immensely complex engine if you know this engine will only be used for a reasonable amount of time."
Marko also confirmed that the in-house process was only being viewed as a temporary solution until a new engine format is introduced into F1 in 2025 or 2026.
He added: "If the indications become true that the new engine is much simpler to build, that the MGU-H is no longer needed, that it remains innovative but the annual cost limit is somewhere around 50 million, then that's no longer as complex a topic as the current engine.
"That means we could then use the facilities we will have in Milton Keynes to do the development for such an engine."
Follow us on Twitter @Planet_F1 and like our Facebook page