Red Bull still 'tiny edge' ahead of Mercedes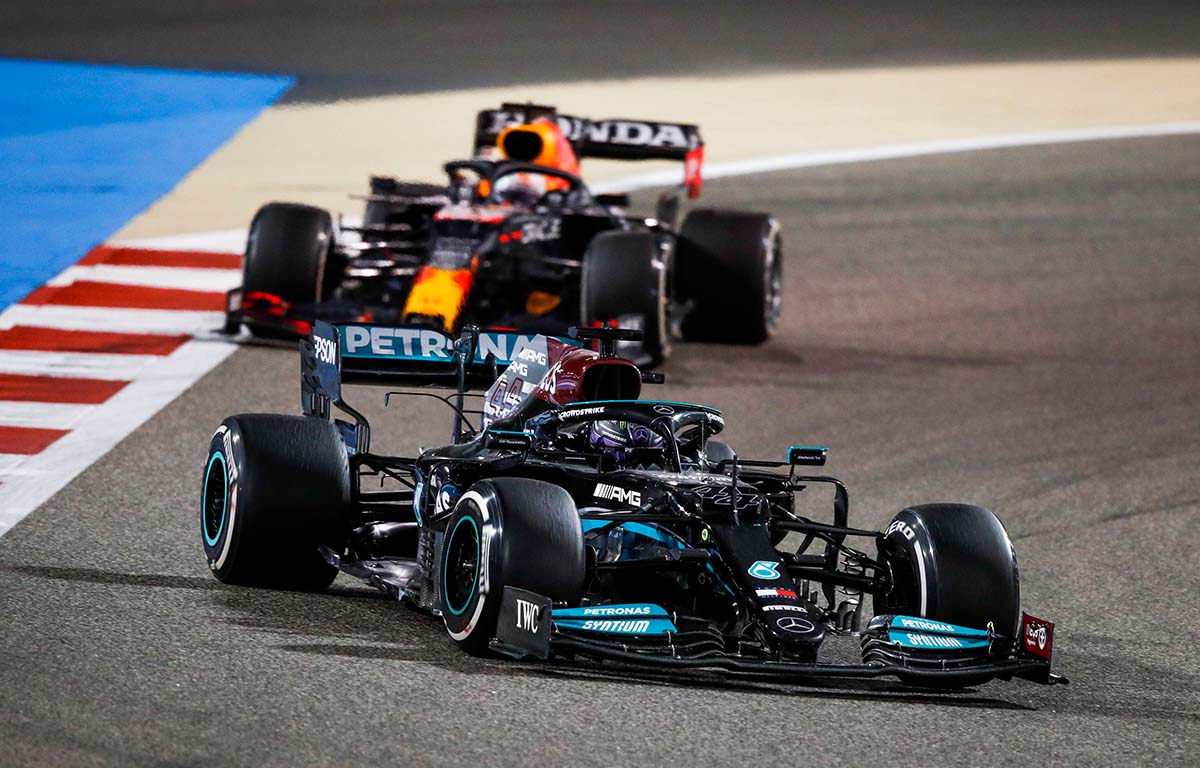 Mercedes boss Toto Wolff still believes Red Bull are a "tiny edge" in front of the Silver Arrows, despite Lewis Hamilton's victory in Bahrain.
Heading into the season opener at Bahrain, there has been plenty of talk about whether Mercedes, who have been so dominant in recent years, have fallen behind their closest rivals of last season.
Both constructors have spent the pre-season saying their competitors are stronger than themselves, seemingly not wanting to enter the campaign with the label of favourites.
Max Verstappen entered the race as just that, though, after taking P1 in all three practice sessions and also in Q3.
He had an epic battle with Hamilton on the Bahrain International Circuit, and did manage to overtake the seven-time World Champion with only a few laps left, but he was forced to give back his place after going outside of track limits, ultimately handing the win to Hamilton.
Wolff believes that the Bahrain race proves we are in for a close, exciting season of action.
When asked on Sky Sports F1 whether we are in for a close season, he said: "Yeah absolutely, I think it was a great battle of strategies. I think the pace at the beginning, Max had it pretty much under control.
"We took a bold move in pitting so early, gained the position, with traffic it was indeed bold. And then we thought we are doing the same again in order to prevent against the undercut and we knew we are going to run out of tyres and at the end we just made it.
"I think we made a tiny mistake where the rear probably overheated a bit and Max had to give back the position because we were told during the race that track limits were suddenly being imposed again and that won us the race, but I think [it was] an amazing fight for the first race.
"I see these guys (Red Bull) still a tiny edge in front of us and he (Horner) will be less grumpy the next time he wins it."
#BahrainGP 🇧🇭

[L'IMAGE DU JOUR]

Verstappen au large sur son dépassement et qui décide juste après de laisser passer Hamilton. Moment décisif dans la victoire. pic.twitter.com/iXMO8oLPu2

— DriveThrough (@DT_F1_) March 28, 2021
Check out all the latest Mercedes merchandise via the official Formula 1 store
The two teams went for completely different strategies on the day which all contributed to the excitement, and Wolff admitted it took a bit of luck for his team to come out on top.
While sat with Christian Horner, Wolff said: "I think the first stop was really good and then on the second one we didn't have any pace in our tyres, probably because we pushed them too hard at the beginning and Max was right there.
"I don't know if you guys (Red Bull) thought about the undercut at that stage but we had to protect it, and like Christian said, at one stage we thought we are not going to make it to the end and that was basically game over.
"And then suddenly our plan was showing five laps to the end how he was going to overtake us, and then three laps to the end, and then one lap to the end.
"Then at the end of the race I think it was just the good Gods with us."
Follow us on Twitter @Planet_F1 and like our Facebook page.